Recommended + Security & Privacy
How Coding Can Make Your Kids Safer Online
Posted on June 19th, 2017 by Sarah Brown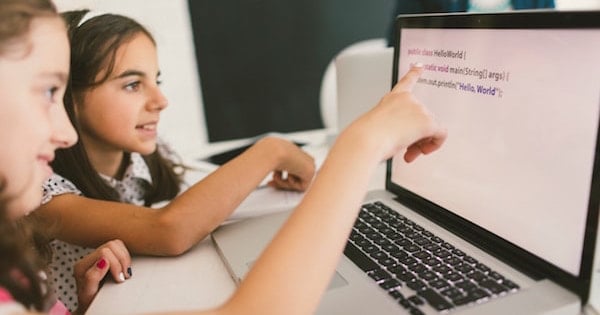 In schools across the country, students are now learning digital citizenship along with how to play nice on the playground. Cursive is being traded out for keyboarding, and coding is becoming as much a second language as Spanish or French.
All this emphasis on childhood coding may seem like overkill, but it can actually be one of the best ways to help children become responsible digital citizens. With youngsters getting online as early as three years old, parents can no longer ignore the importance of providing children with the tools they need to navigate the online world safely.
How Will Coding Make My Kids Safer Online?
Learning how to code helps children better understand the digital world in which they live. Just as reading and writing are crucial skills that enable your children to navigate the offline world safely and effectively, coding similarly provides the skills necessary to traverse the cyber world with greater savvy and security.
In the process of learning how to code, children learn to be responsible digital citizens. Skills like critical thinking and problem solving are fundamental to coding, helping kids learn to be deliberate and insightful when making potentially life-altering decisions online. Children will also learn vital digital skills like proper online etiquette, how to protect their identity online, and how to identify potential cyber threats like malware or viruses.
And, perhaps best of all, kids must comply with explicit community and privacy policies in most educational coding communities, which primes them to adopt healthy online habits from the start. If they love the coding program they're a part of, they'll be motivated to follow the rules to stay there.
When Will My Kids Be Ready to Start Coding?
The great news is that even if programming and coding are somewhat unfamiliar terms for you, children's minds are primed to learn this modern language, so they don't need to be teenagers or young adults before they get started. Research has shown that kids can benefit from learning coding principles as early as 5 years old.
Paul Gibson, a computer scientist and coding education advocate from the National University of Ireland, told Wired, "Children aged from five to eleven have so much potential for learning about algorithms and computation that it would be a shame to wait until they are teenagers before we teach them the foundations."
How Can I Introduce Coding to My Kids?
It doesn't matter if you feel uncomfortable teaching your children to navigate the world of code; many online resources are readily available and make learning code easy, fun, and even affordable. In fact, many coding tutorials and games are available online for free.
You can also usually find local coding camps and courses available through community resources like libraries or recreation centers. And whether your child is into Legos or loves movies like Frozen, there's likely a related educational coding tool to get them excited to start coding.
The following tools may be a good place to start. They all use engaging graphics and interactive play to get kids excited about creating and learning how to code.
How Can I Reinforce Coding Lessons at Home?
Even though living in a digital world presents unique parenting challenges, savvy parents can turn the building blocks of that world into a tool to protect the whole family. Whether you get your kids involved in a coding community or a coding camp, the best way to ensure those lessons stick is to learn them right along with your child.
If your child joins a coding lab, review the community rules, expectations, and guidelines together. If there's an orientation day for coding camp, go through it with them. Always stay involved in their coding progress, ask them to teach you what they're learning, and praise them for how much they've learned.
You can use these activities as springboards for discussing tough subjects like cyberbullying, sexting, and online predators. Turn your discussion with your child into action by creating a cyber contract that governs digital behavior in the home. Include everything from appropriate online language to balancing time spent online and time spent unplugged.
Embracing computer skills like programming and coding is a smart move for the twenty-first-century parent. Decide now what first step you will take toward equipping your child with the coding literacy they need to be safe—and successful—in our ever-evolving electronic landscape.
Internet Safety Month: Intego Deal of the Week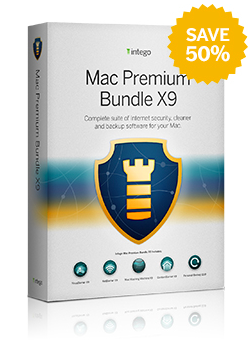 As part of our commitment to promote online safety, all this month we are offering a new Deal of the Week each week. This week only, you can get a special discount with the purchase of our award-winning Mac Premium Bundle X9.
Get 50% off MSRP* today by using this coupon code at checkout: SAFERINTERNET04
*Discount only applies to households, limit 10 Macs per customer. Regular renewal rates apply. This exclusive deal expires Sunday, July 2 at 11:59PM PST.
About Sarah Brown
Sarah Brown is a tech specialist with a love of all topics relating to the IoT. She writes about upcoming technologies, internet safety cyber security. Sarah believes that the through technology and the written word, we can all stay connected to each other and create a safe environment out in the ether. View all posts by Sarah Brown →