How to auto-delete Google history every 3 months instead of 18
Posted on July 3rd, 2020 by Kirk McElhearn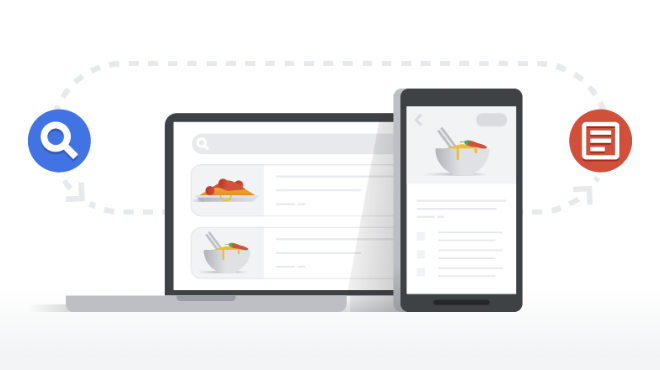 Managing your privacy when using Google services can be confusing, because there are so many settings, and it isn't immediately obvious what sorts of data the company retains about users.
You might know that if you're logged into your Google account when you "google" something, the company stores a record of your search history (even if you're logged into Google in an "Incognito" or private browsing tab). But many users probably aren't aware that Google stores information about your activity while using other Google services and apps beyond basic Web search, such as:
voice recognition services (e.g. dictated search queries)
Google Maps (which tracks where you've been in the real world)
Gmail (which logs your searches within your email account)
YouTube (which logs every video you watch, to profile you)
What can I do to limit Google's tracking?
Google has announced that the company will now automatically delete new users' Location History and Web & App Activity after 18 months, but this doesn't apply to existing Google accounts. Thankfully, regardless of whether your Google account is new or old, you can manually tweak this setting, and you can even opt to have this data deleted after three months (or not at all).
To see your options, go to your Google account's Activity controls page. Note that if you scroll down, there may be multiple sections, such as Web & App Activity, Location History, and YouTube History. (There's also an Ad Personalization section at the bottom.)
After clicking on Auto-delete in one of these sections, choose whether you want your activity deleted after 3 months, 18 months, or never.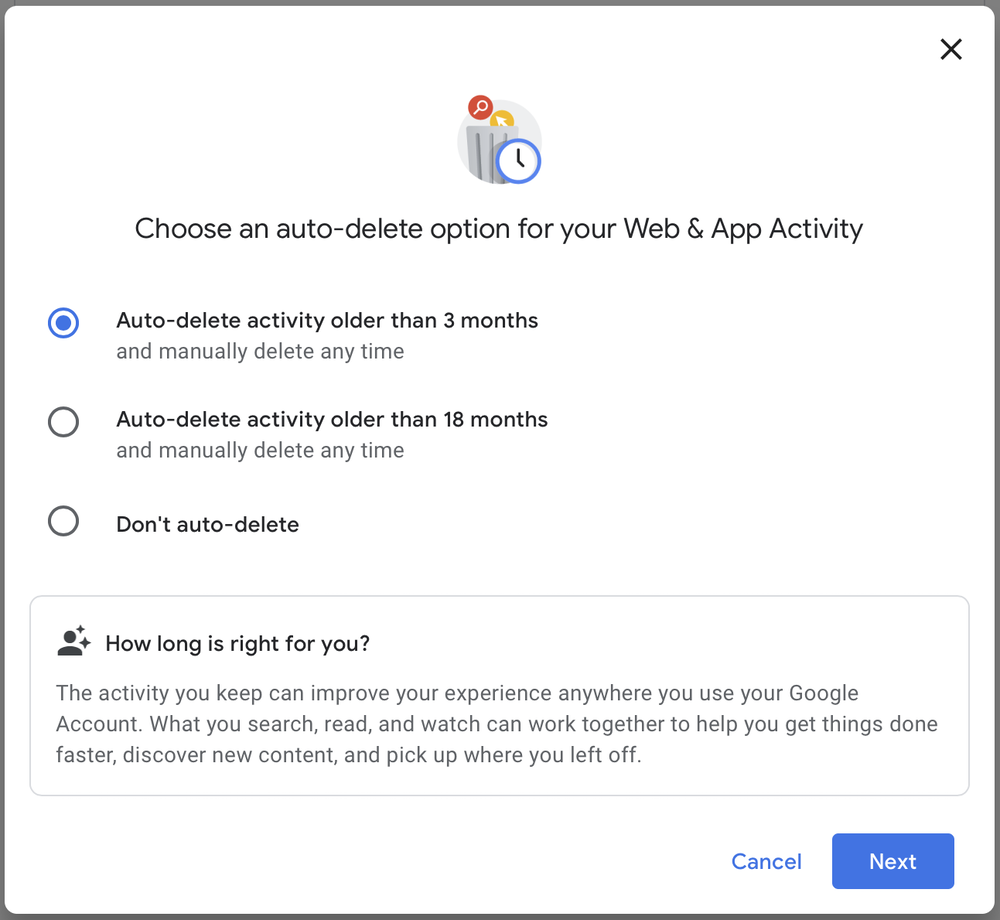 If you change this setting to a shorter time than it was before, you'll see another screen, showing which activity will be immediately deleted. Click Confirm to save your settings. After you've done this, Google will suggest that you check other settings, such as your Location History, your Chrome History, and your other activity.
Which option should I choose?
If you find value in keeping a permanent record of what you've searched for or watched, or where you've traveled, you might be tempted to choose "Don't auto-delete." Of course, you should consider that this means you're opting to make your data available to Google forever, too. Moreover, if someone ever hacks into your Google account, they may also enjoy this treasure trove of highly personal data about you.
If you're more privacy-conscious, you'll probably prefer to choose "Auto-delete activity older than 3 months" to ensure Google doesn't retain access to potentially sensitive information about you for any longer than necessary.
The "Auto-delete activity older than 18 months" option may seem like Google's attempt at a happy medium, but frankly, with a year and a half of your history at its disposal, Google can certainly still display highly targeted advertisements to you.
Are there other Google settings I should consider changing?
It's a good idea to check all of the Google security and privacy settings, and we have a thorough article explaining how to do this.
How to Manage Gmail and Google Security and Privacy Settings
How can I learn more?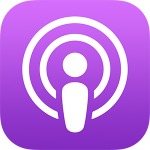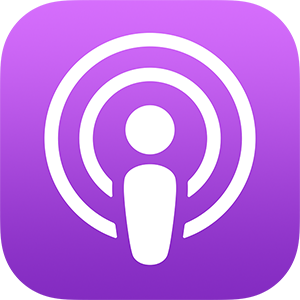 We discussed this story on episode 142 of the Intego Mac Podcast—be sure to subscribe to make sure you don't miss any episodes. You'll also want to subscribe to our e-mail newsletter and keep an eye here on The Mac Security Blog for the latest Apple security and privacy news.
You can also follow Intego on your favorite social and media channels: Facebook, Instagram, Twitter, and YouTube (click the 🔔 to get notified about new videos).
About Kirk McElhearn
Kirk McElhearn writes about Apple products and more on his blog Kirkville. He is co-host of the Intego Mac Podcast, as well as several other podcasts, and is a regular contributor to The Mac Security Blog, TidBITS, and several other websites and publications. Kirk has written more than two dozen books, including Take Control books about Apple's media apps, Scrivener, and LaunchBar. Follow him on Twitter at @mcelhearn. View all posts by Kirk McElhearn →