Get Your Kids to Call Back with Family Protector's Call Me Action
Posted on by Derek Erwin

Tired of your children ignoring your calls? Sometimes kids need a little more than a missed call or text to call you back.
Family Protector includes a Call Me action that allows you to freeze your children's devices remotely, and then unlock once they call back.
Call Me sends a message with your number to your child and locks the device. This action turns off web browsers, all App Store installed apps, and the camera.
Here's how to use this feature to get your children to call back:
In the Family Protector Web Admin, go to the Actions section.
Choose the Call Me action, and then tap the button next to the children you want to be included in this action.
If you want to freeze the device until your children call back, leave the Freeze Device? option enabled. You can disable this option by sliding the switch to the "Off" position.
Tap the Phone Number option to enter the number you want the child to call.
Tap the Message option to enter a quick message to be displayed in the alert that will appear on your child's device device when the Call Me action is sent.
When ready, tap Send in the top right corner of the screen.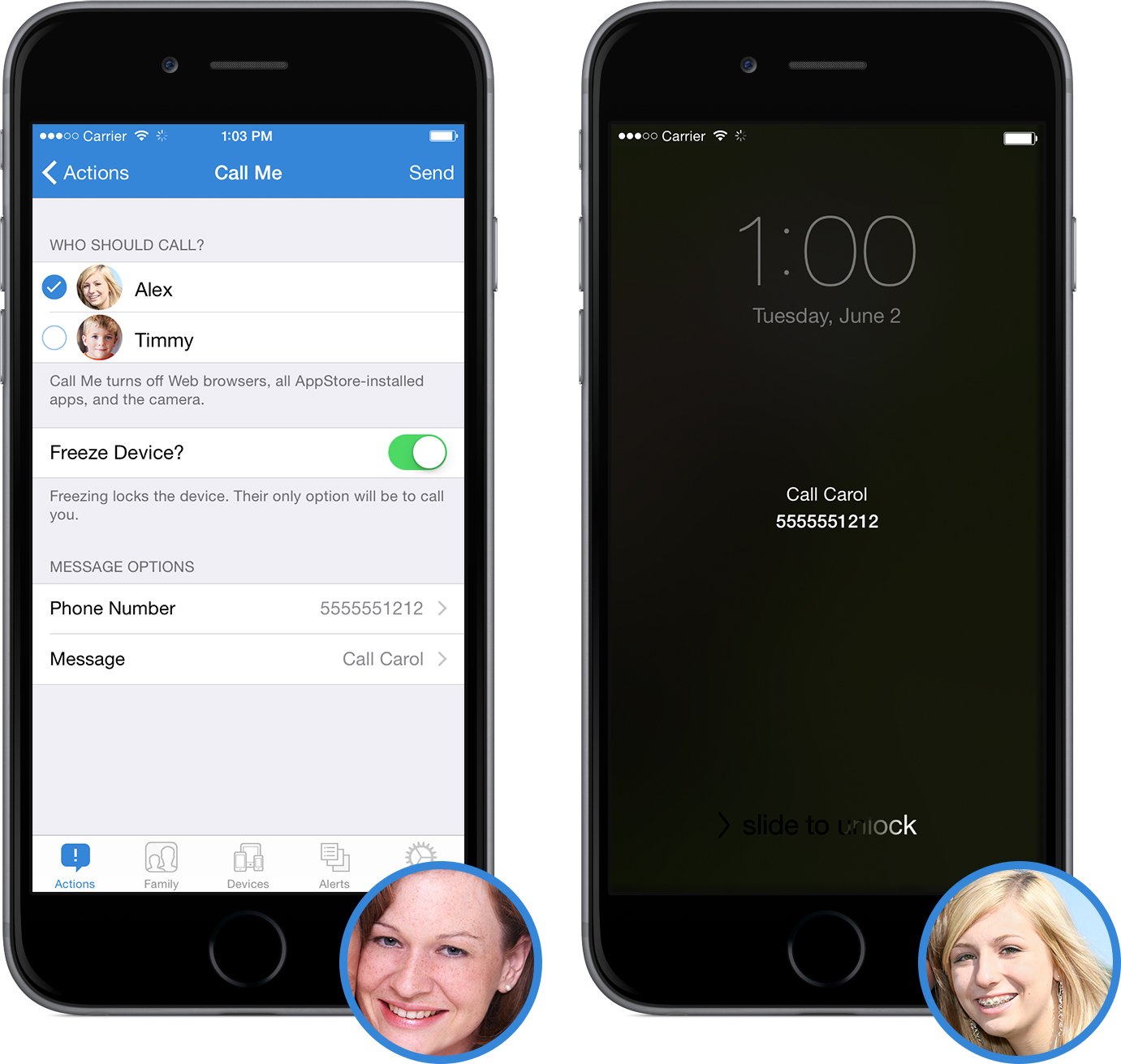 In the Actions section, you will see a confirmation message indicating it has been delivered. The name of each child that the action has been sent to will be listed.
---
No more ignored calls or texts — try Family Protector, and get your kids to call you back!