Free up space on your iPhone or iPad by offloading apps
Posted on by Craig Grannell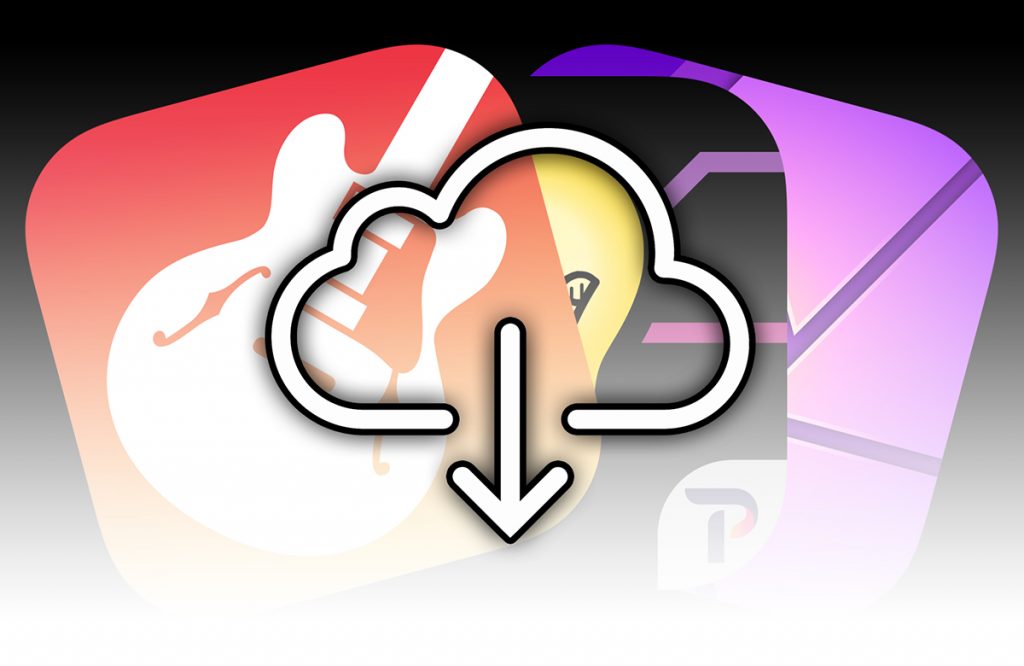 Increasingly, Apple devices have fixed internal storage you cannot expand. With Macs, this can be an inconvenience, but it's usually possible to offload data to external drives. On iOS, that's not the case. And although you can make use of cloud storage for documents, you're stuck when apps and games are taking up precious space.
On this blog, we've outlined how to free up storage space on a device by deleting apps and games. The problem is, you may not want to. Removing an app in this manner takes with it your configuration settings; delete a game and you'll likely delete all your progress, too.
Fortunately, Apple offers another way: app offloading.
What is app offloading?
When you delete an app in the normal way, you delete both the app binary – the code of the app itself – and any documents and settings saved within the app. All that's left after that point is any documents that you specifically saved to cloud storage (such as iCloud Drive); game progress can be saved if the game utilizes iCloud sync, which as rare. (With same games, you may create an account and sign in when playing the game; offloading games like that won't lose any of your progress or history.)
App offloading only removes the app binary. Your documents and settings stay on your iOS device. This means that if you reinstall the app in the future, it will be like picking up exactly where you left off. In the meantime, you'll have an iPhone or iPad with a lot more free space.
By way of example, I have a game called Grid Autosport that I've spent many hours with. I haven't played it in months, but want to return to it someday. If I delete it, I'd get back a whopping 3.91GB of space, but my progress would all be gone. With app unloading, I can just keep the game's documents, which weigh in at a tiny 127KB. (Usefully, offloaded app data also continues to be captured by iCloud backups, and is therefore available during a device restore.)
Get started with app offloading
To offload apps, your device must be running iOS 11 or later. Be aware that when you offload an app or game, you'll only be able to reinstall it if the product is still available on the App Store.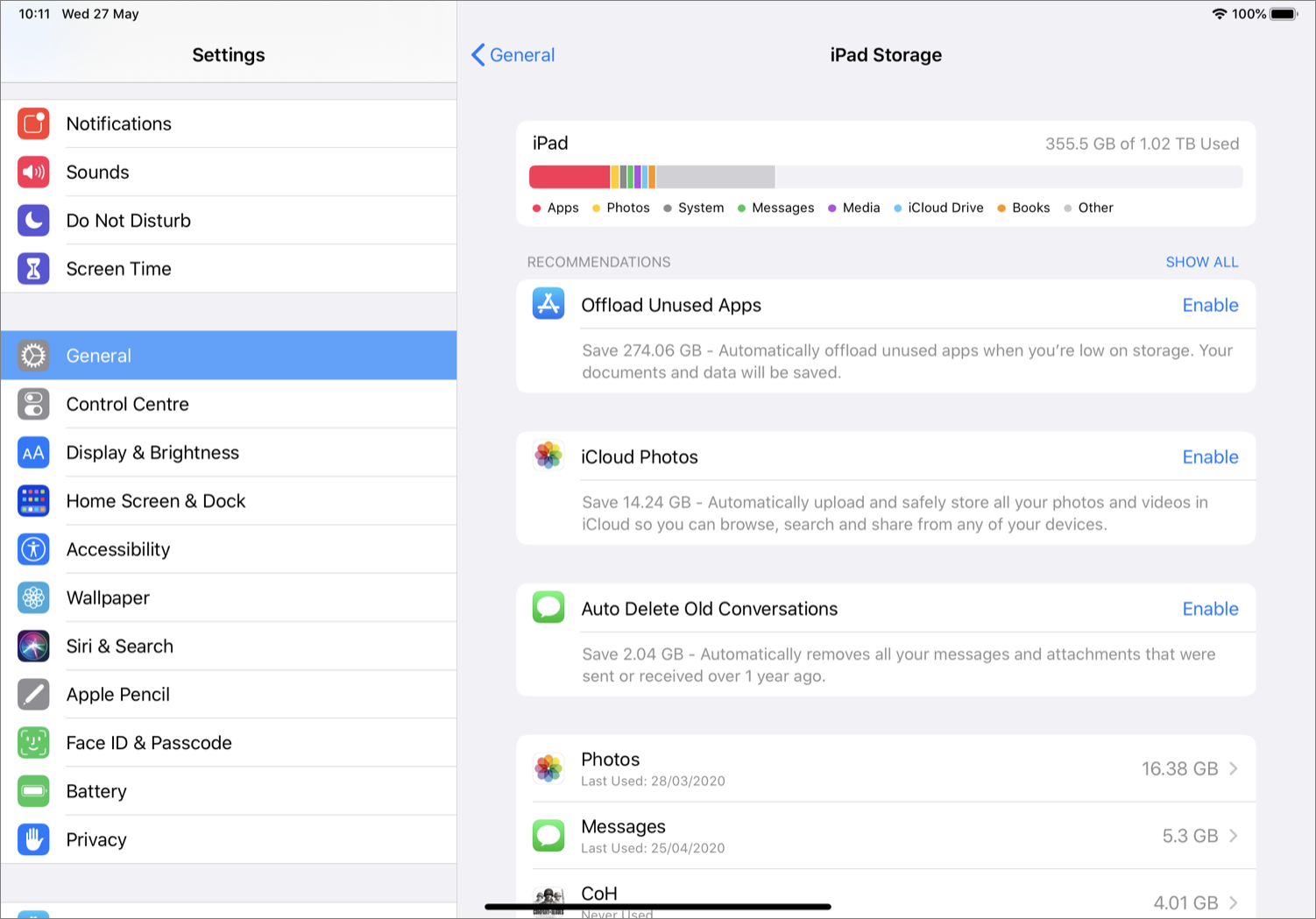 The simplest way to activate app offloading is to let iOS automate the process. In the Settings app, go to General > iPhone/iPad Storage. Under Offload Unused Apps, you see an estimate of how much space this feature could save you. Tap Enable to activate it. From then on, apps will automatically be offloaded when you're low on storage.
One problem with automating the process is that iOS might offload an app or game you want to use. It tends to make decisions in a rational, intelligent manner (on the basis of usage, age, and size), but that's no help if you lack a web connection, and one of your old favorites has disappeared.
Manually offload and reinstall apps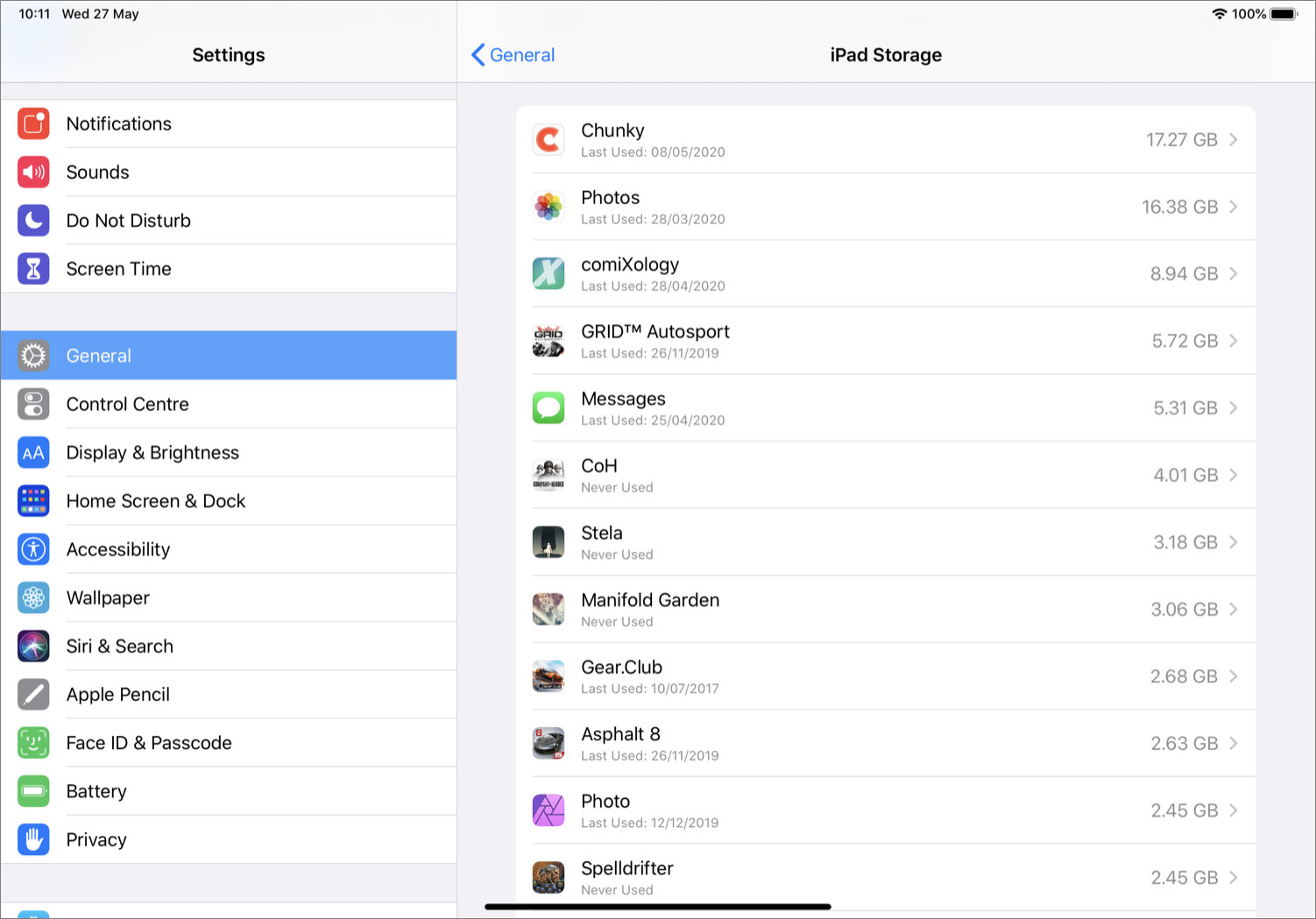 An alternative is to offload apps manually. In the aforementioned Settings pane, scroll down until you see a list of apps. These are listed in order of how much space they take up. Tap one to view the app's size, and how much space its documents require.

Small apps that create or store a lot of documents – video editors, for example, or book/comic readers – typically aren't worth removing, but games often are. To start the process, tap Offload App, wait for the progress indicator to stop whirring, and the app will be offloaded. Note that the app will still be visible on your Home screen. To denote its offloaded status, there will be a subtle download indicator (a cloud with downwards-facing arrow) to the left of its name.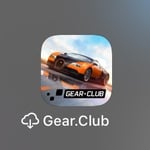 You can reinstall an offloaded app in several ways. The easiest way is to just tap its icon on the Home screen of your deice. You can also go to the Settings pane mentioned above: the Offload App button becomes Reinstall App. And, you can also download the app from the App Store.
Be aware that it's very easy to accidentally tap an offloaded app icon, triggering a potentially massive unintended download. If you're using cellular data, that could be expensive. We therefore recommend moving offloaded apps and games into their own folder, so that they're never accidentally reinstalled.
How can I learn more?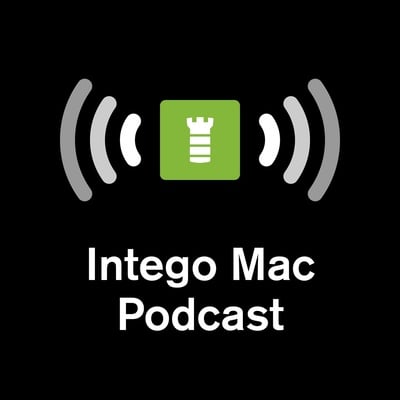 Each week on the Intego Mac Podcast, Intego's Mac security experts discuss the latest Apple news, security and privacy stories, and offer practical advice on getting the most out of your Apple devices. Be sure to follow the podcast to make sure you don't miss any episodes.
You can also subscribe to our e-mail newsletter and keep an eye here on Mac Security Blog for the latest Apple security and privacy news. And don't forget to follow Intego on your favorite social media channels: Facebook, Instagram, Twitter, and YouTube.
About Craig Grannell
Craig Grannell is a technology writer, mostly specialising in Macs, iOS, apps, and games. He's been immersed in all things Apple for over 20 years, and enamoured with computers since getting his hands on a VIC-20 as a kid. He also has a Korg Gadget addiction. Send help. Or alternatively, visit his website, craiggrannell.com, and follow him on Twitter at @craiggrannell. View all posts by Craig Grannell →