Apple Releases Mac Studio, Studio Display, and Updates iPhone SE and iPad Air
Posted on by Kirk McElhearn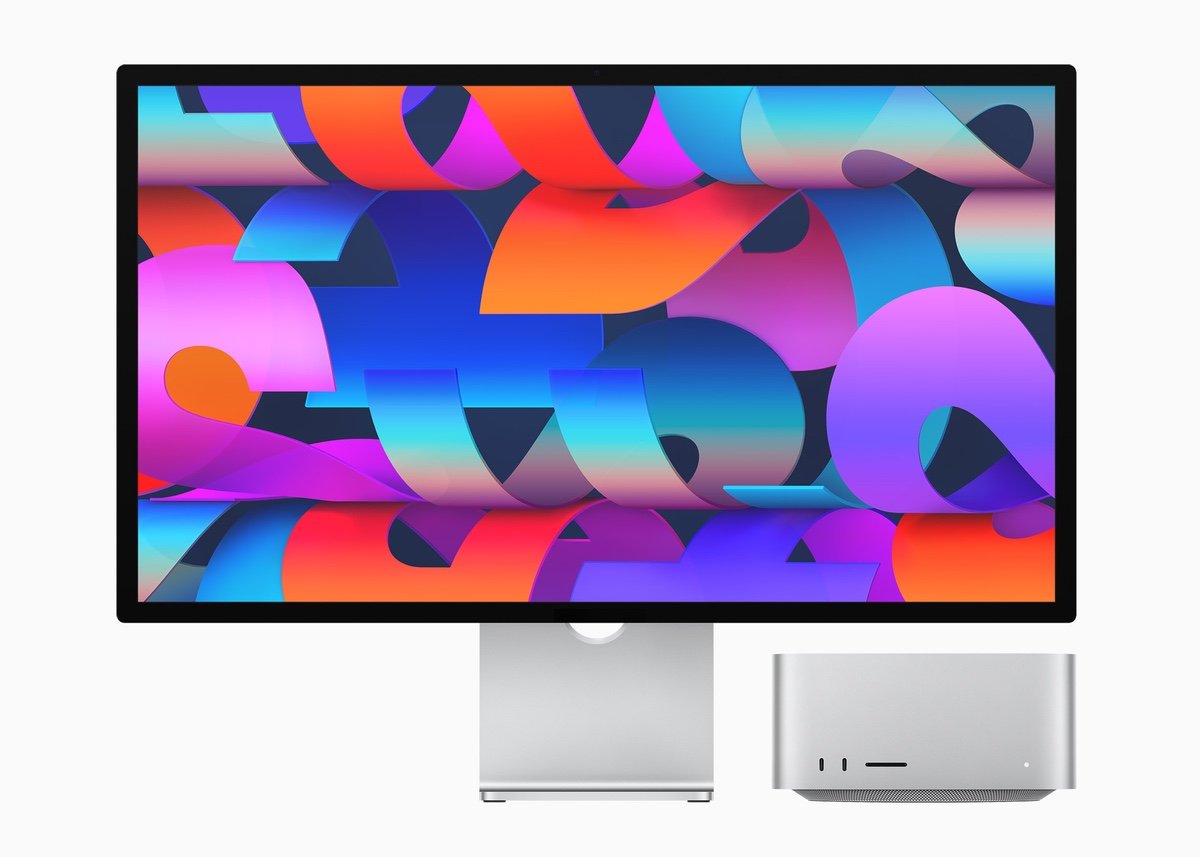 Spring is in the air, and it's time for Apple to announce new products. This year's edition sees Apple release a totally new Mac model, the first in many years, and has also released a display, the first since 2016. Apple also updated its least expensive iPhone and the mid-price iPad Air. And added a couple of new colors to the iPhone 13 for good measure.
Apple's new pro Mac is a big Mac mini
Apple hasn't released a totally new Mac model in years; not since the MacBook Air in 2008. But yesterday, Tim Cook and his team presented the Mac Studio, an oversized Mac mini for creative pros.
This new model is close to what a lot of Mac users have been desiring for many years: a mid-sized tower Mac, though the hope has always been for something expandable; like the Mac mini, the new Mac studio allows no upgrades. The Mac Pro is still the only Mac with any flexibility.
But this new, small Mac has lots of power. Using Apple's new M1 Ultra chip, it is faster than many Mac Pro configurations, which, to be fair, hasn't been updated for more than two years, and still runs on an Intel processor. Apple's comparisons say that it is "Up to 60 percent faster CPU performance than 28-core Mac Pro," and that graphics are "up to 80 percent faster than the fastest Mac graphics card available today." Apple also compares it to the 27" iMac, now discontinued, which also runs on Intel; they don't compare it to other M1 Macs, however, and it's likely that the single-core performance of the M1 Ultra is about the same as other M1 Macs.
But all this is moot. The Mac Pro is out of date, and to achieve the types of performance available with the M1 Ultra, you'd have to spend as much as a new car. If you want a fast Mac for creative tasks, this is the one to get.
As far as connectivity is concerned, this is the first Mac is ages to have USB ports on the front (two USB-C ports, Thunderbolt on M1 Ultra models), and, finally, an SD card reader. Rear connectivity includes four USB-C ports, two USB-A ports, Ethernet, HDMI, and a headphone jack.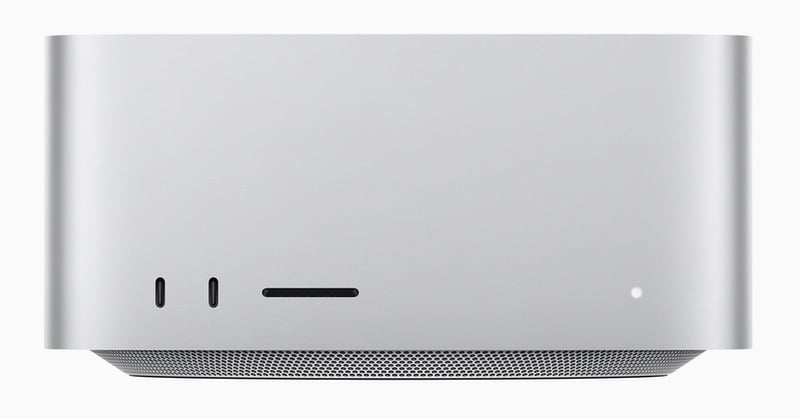 The M1 Ultra chip is an interesting innovation. Because of the way computer chips are manufactured, their physical size is limited, and transistors are now reaching their limit in terms of size; the only way to go faster is through parallel processing. Apple has developed an interconnect that joins two of its M1 processors to provide double the power, double the memory, and double the GPU.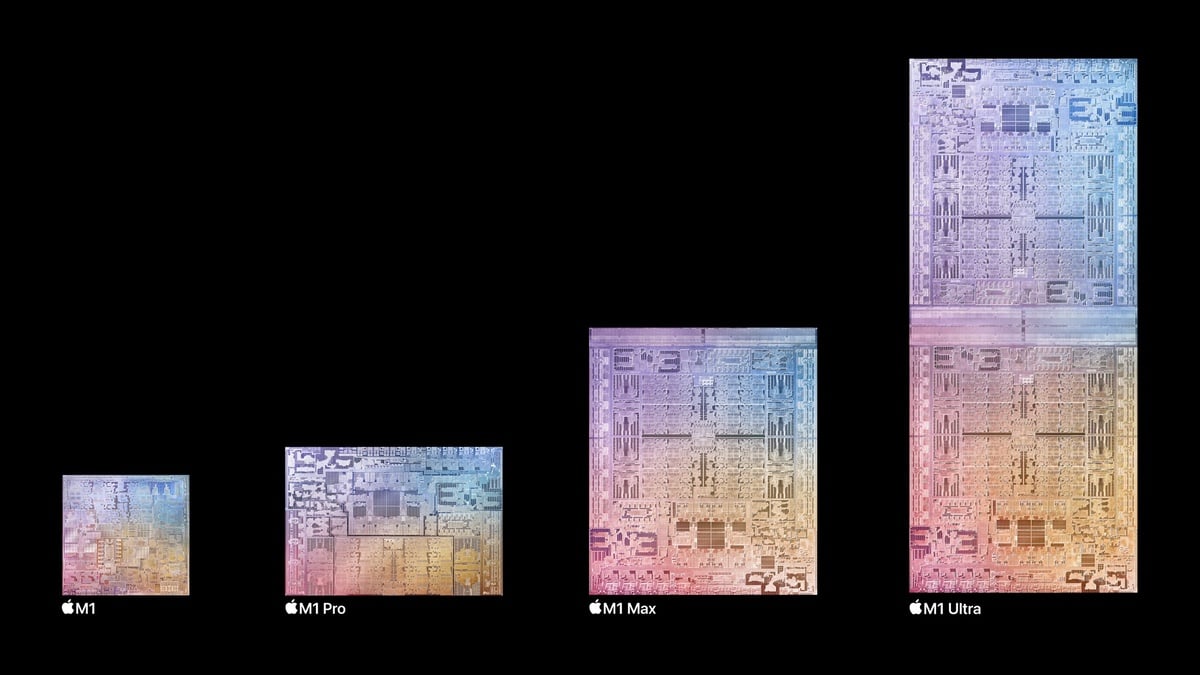 All this comes at a price, of course. At $3,999 for the Mac Studio with M1 Ultra, this is the replacement for the Mac Pro, not a Mac for home users. However, the same Mac with the M1 Max processor costs $1,999, and could fit the budgets of many people. But you can configure this to include a 20-core CPU, 128 GB unified memory, and a 64-core GPU for ultimate power, and, with an 8 TB SSD, it comes in at $7,999. Compare this to the Mac Pro that starts at $5,999, and you can see that for pro users, this is a must-have Mac.
Of course, only certain types of professionals need this sort of Mac: mostly those working with video, or other high-CPU tasks, such as complex audio production. Apple showed a number of examples of this in the presentation, and if you recognize yourself there, then the M1 Ultra is for you.
At the low end, with the M1 Max processor, the $1,999 model is a bit skimpy on storage, with only 512 GB, so you'll want to at least bump it up to 1 TB for an additional $200, though you can equip this model with up to 64 GB RAM and an 8 TB SSD.
Apple makes their own display again
Together with this new Mac, Apple has released the Studio Monitor, a powerful 27" 5K display that pairs with the Mac studio, or with any other Mac. Starting at $1,599, and available with nano-texture glass to reduce reflections (+ $300), and with an optional tilt- and height-adjustable stand (+ $400) or VESA mount (no extra charge), this marks Apple's return to the display market. It has a 12 Mp camera which supports Center Stage, a three-microphone array, and a six-speaker surround sound system, and it also has three rear USB-C ports, and one Thunderbolt port, which you can use to charge a laptop or power another device. This is a display for all needs.
To compare prices, Apple's last Thunderbolt display, discontinued in 2016, cost $999, and the LG UltraFine 5K display that Apple sold cost $1,299, so the $1,599 price is not excessive.
And for those Mac users pining for a new Mac Pro, you may not have to wait too long. At the end of the presentation, Apple's John Ternus said that the Mac Pro is "for another day."
Oh, and the 27" iMac has been discontinued, so if you want an all-in-one, your only option is the 24" model, and if you want a bigger display from Apple, it's the new Studio Display, with either a Mac mini or Mac Studio.
The new iPhone SE; a lot like the old one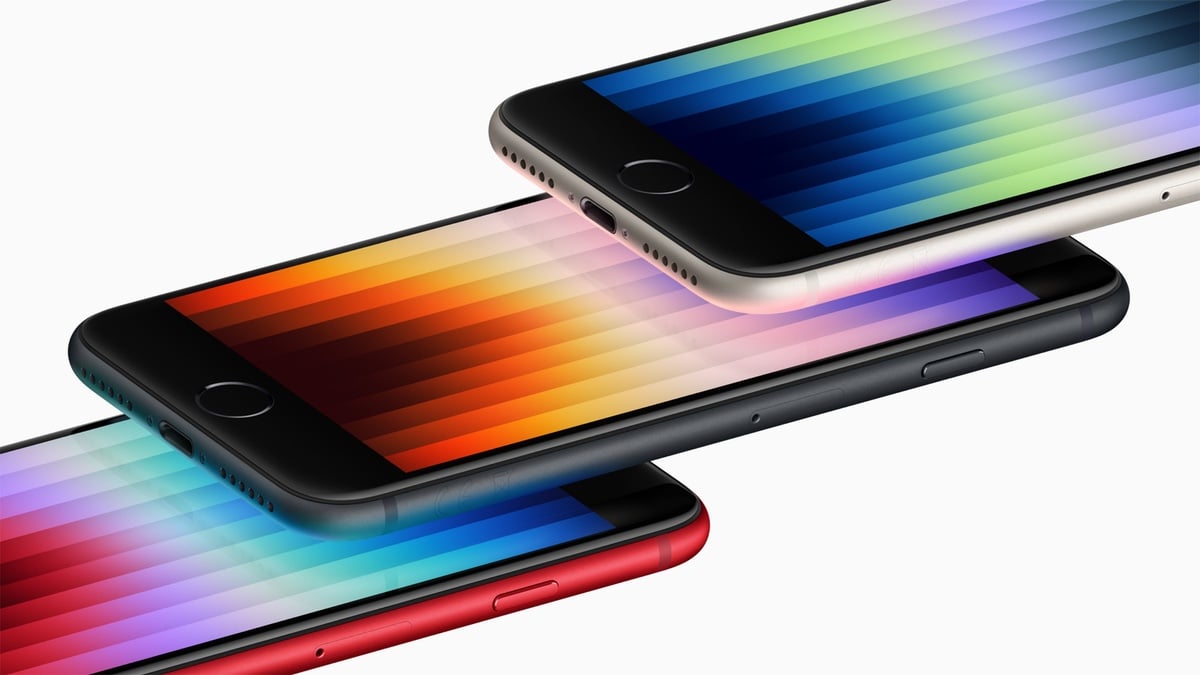 At the other end of the spectrum is a refresh to Apple's low-end iPhone. At $429 (up from $399 for the previous iteration), the iPhone SE 3rd generation features Apple's latest A15 bionic chip, 5G support, increased battery life, and more. There's not much to say about the iPhone SE: it's a capable phone, small and light, and the only currently available iPhone with Touch ID.
But Apple is still selling the iPhone 11, which, with Face ID and a larger display (6.1" compared to 4.7" for the iPhone SE), costs $499. The iPhone 11 has a dual camera system, and, while it has an older chip – the A13 – it may offer better value.
The iPad Air gets a bump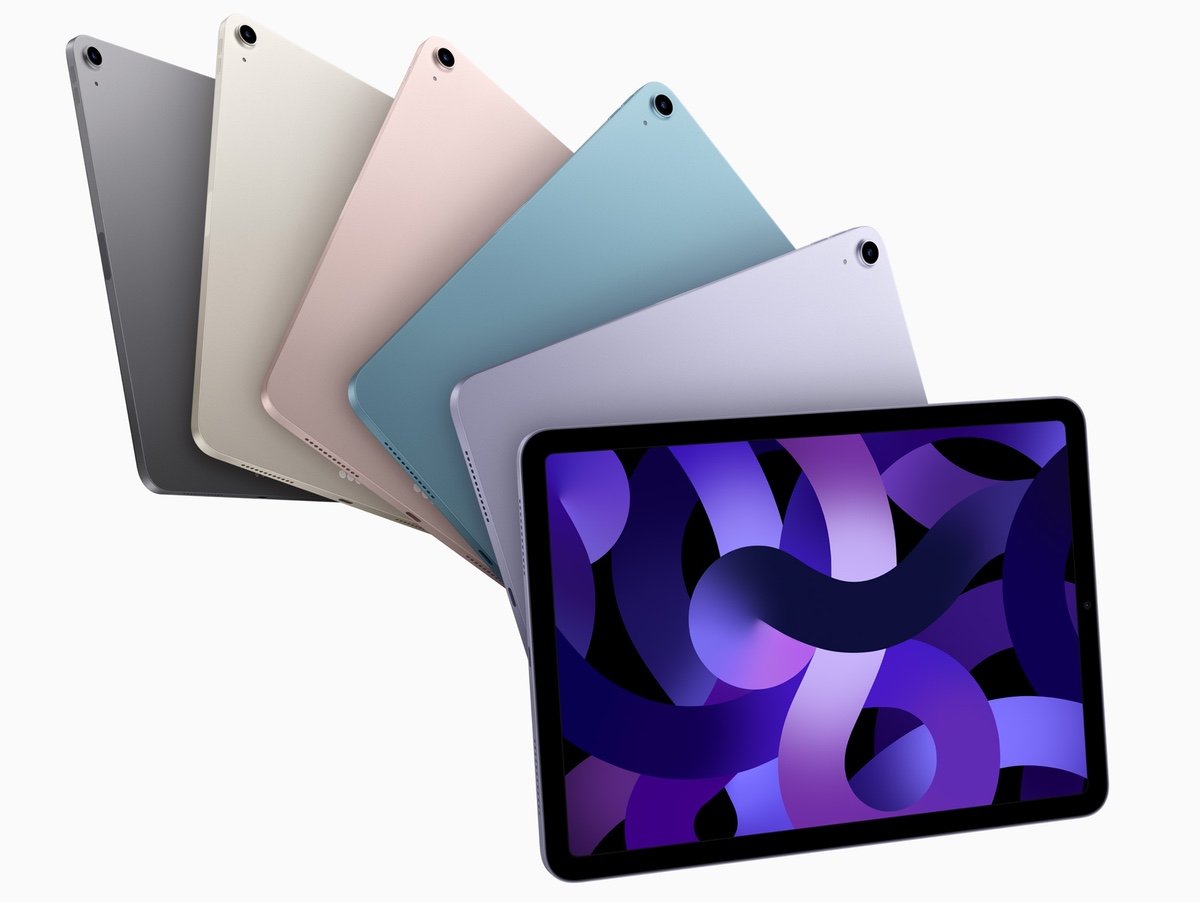 And in another upgrade, the 10.9" iPad Air has been upgraded to use Apple's M1 chip, gets a 12 Mp front camera, faster USB-C connectivity, and adds optional 5G cellular support. It's a minor update for this model, which was last refreshed in October 2020, and it costs the same, starting at $599. At $200 less than the 11" iPad Pro, it is probably the best iPad for those who want good features at a good price. It doesn't have the iPad Pro's ProMotion display, and storage only goes up to 256 GB, but for many, it's the Goldilocks iPad.
So Apple has now transitioned all its Mac models to its own processors, save one: the Mac Pro. It's likely that they present this in June, at the Worldwide Developer Conference, and that will complete the transition in less than two years, as the company announced.
About Kirk McElhearn
Kirk McElhearn writes about Apple products and more on his blog Kirkville. He is co-host of the Intego Mac Podcast, as well as several other podcasts, and is a regular contributor to The Mac Security Blog, TidBITS, and several other websites and publications. Kirk has written more than two dozen books, including Take Control books about Apple's media apps, Scrivener, and LaunchBar. Follow him on Twitter at @mcelhearn. View all posts by Kirk McElhearn →