Apple HomePod mini Review: Siri in a Compact Speaker
Posted on by Kirk McElhearn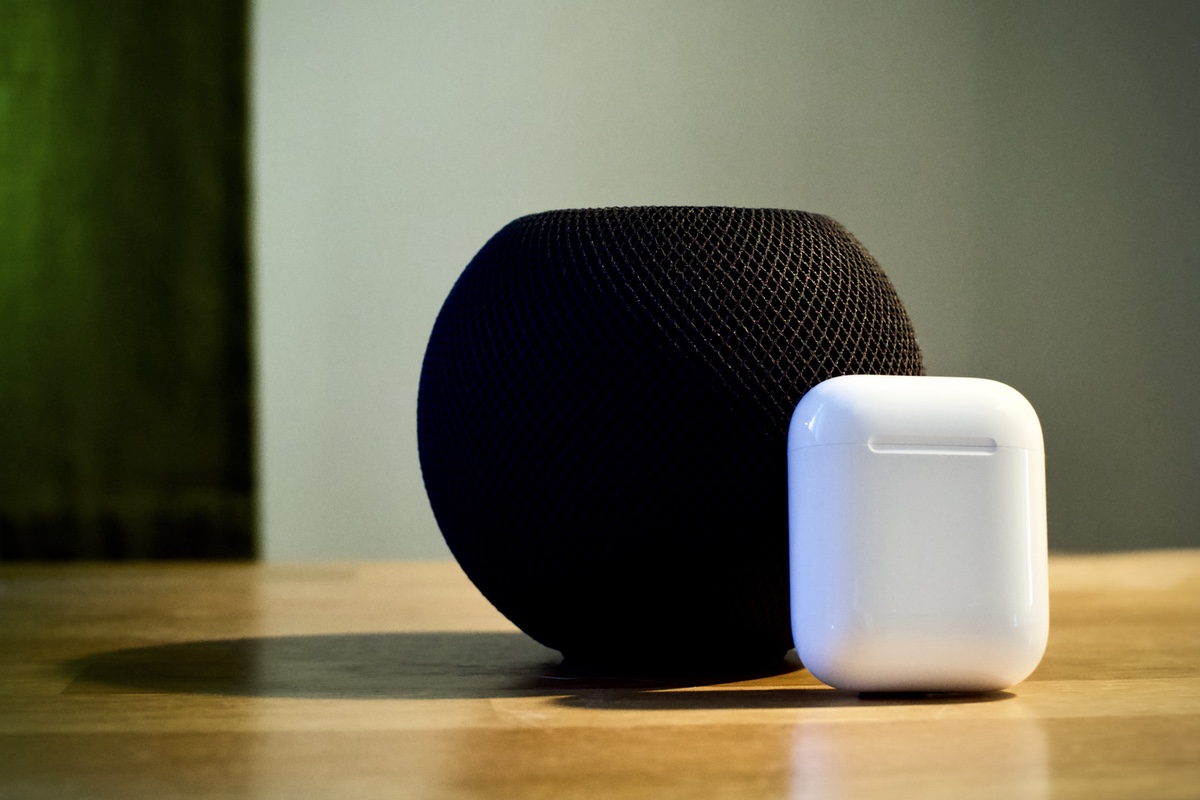 Apple's new HomePod mini is a compact rethink of the more than three-year old HomePod. The original HomePod suffered because of its high price: $349, later reduced to $299; it was for the cash-flush users who wanted sound more than smarts.
The $99 HomePod mini is the cheapest Apple device that actually does something (i.e., that isn't a cable, dongle, case, or accessory). Unlike the original HomePod, it is being sold more for its Siri smarts than for its sound, and rightly so. Apple is hoping that people will buy multiple HomePod minis and place them all around the home, so anyone in a family can use them for Siri requests, and, should they desire, to listen to music, podcasts, or audiobooks.
Apple's marketing of this device focuses on four concepts:
Room-filling sound.
An intelligent assistant.
Control your smart home.
Private and secure.
Room-filling sound
The HomePod mini is tiny; it's about the size of a softball: 3.3" tall, and 3.9" wide. If you've ever heard a compact Bluetooth speaker, then you won't be surprised at how the HomePod mini sounds. It's a single-driver speaker, so the frequency response is limited, and while some music sounds good, it often sounds muddy. Though it's fine for listening to podcasts or audiobooks.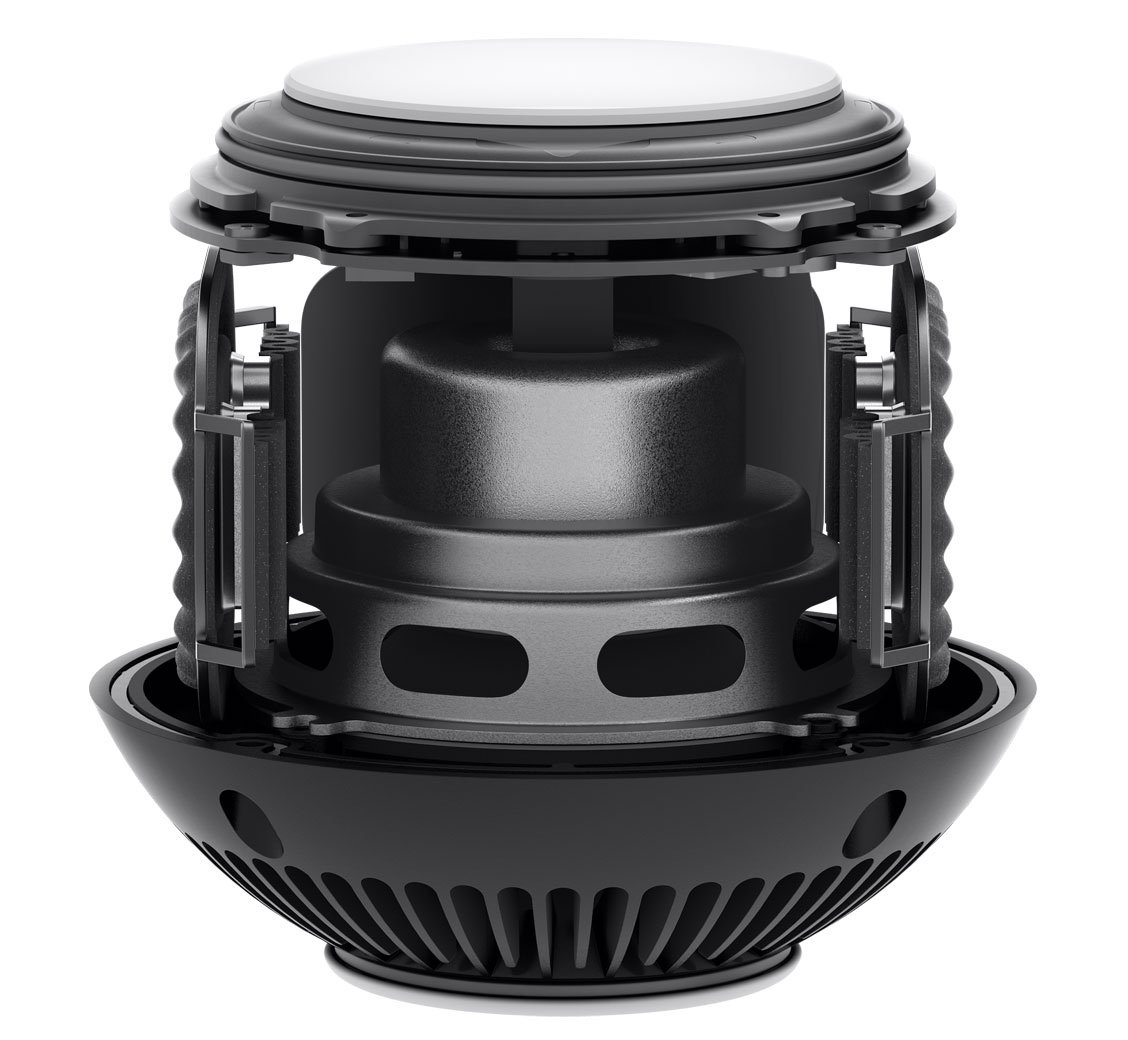 People often use Bluetooth speakers for outdoor listening, where these weaknesses aren't deal-breakers, but for an indoor speaker – the HomePod mini needs to be plugged in to work – the sound is a bit disappointing.
The sound improves if you combine a pair of HomePod minis as a stereo pair. The faux surround sound stereo treatment sounds better than I expected; they sound good enough that, for many people, using these to listen to music streamed from Apple Music, or via AirPlay from their computer, would be acceptable.
To be fair, my pair of HomePod minis sounds better than I expected, but for close listening, on either side of my iMac, the low position of the speakers delivers sound that sounds like it's coming from the desktop, unlike, say, the speakers in my iMac, which provide better diffused sound.
The HomePod mini at high volume can fill a room, and, as with the original HomePod, you don't need to yell "Hey, Siri" to get the smarts in the speaker to react. But as they get louder, the sound degrades, as expected from a speaker this size.
You still can't select a stereo pair of HomePods or HomePod minis as audio output from a Mac, which many people would like to do. Here are the AirPlay devices available on my network. At the left is the system AirPlay menu; Bedroom is a stereo pair of Sonos One speakers, and, at the bottom of the menu, you can see the individual HomePod minis. At the right is the AirPlay menu in the Music app; you can see Office is the paired HomePod minis.
An intelligent assistant
The HomePod mini is a Siri device, and it does pretty much everything that other Siri devices do. But most people who buy the HomePod mini will already have other Apple devices they can talk to. Whether it's an iPhone or Apple Watch, adding a HomePod mini only gives another Siri device that may respond, in unison, when you say "Hey, Siri."
The new Intercom feature, which works with any Apple device other than a Mac, lets you use the HomePod mini a bit like a walkie-talkie, but also works with devices outside the home. Say, "Hey, Siri, Intercom: who wants pizza for dinner?" and everyone in your family group, as defined in the Home app, gets the message, on their iPhones, Apple Watches, and even in cars with CarPlay.
The HomePod mini is designed for multi-user support. Siri can recognize different voices, though the setup is a bit complex, and it's buggy, and, in fact, it's limited. I'll discuss this limitation below, in the Private and secure section.
Control your smart home
The burgeoning smart home market seems to be Apple's main target with the HomePod mini. The company has seen how popular Amazon's Echo devices are, and how they are starting to build a smart-home infrastructure. But there are currently more than 100,000 Alexa-compatible smart home devices, and more than 100,000 Alexa skills (like mini apps that you can control with Alexa).
In fact, the Home app is where you control settings for the HomePod mini, and this device can serve as a HomeKit hub to allow remote control of smart home devices.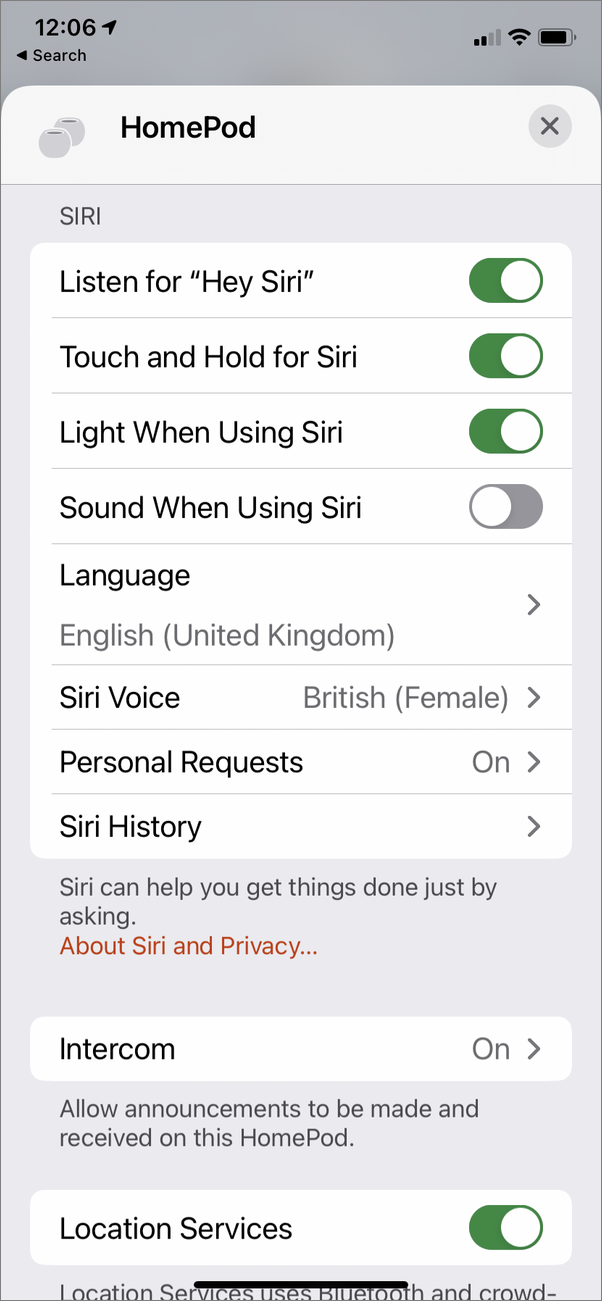 Siri can control any smart home devices that you add to the Home app, but Apple has a lot of catching up to do, and it's not clear that a $99 device will help them. You can get an Amazon Echo Dot for $29 on Black Friday, and the HomePod mini remains a premium product. But going forward, Apple users will be able to integrate their devices together for smart home features, which depend on their location, or when they leave home or return.
Private and secure
The HomePod mini is a small device for Siri personal requests. Apple's privacy is one of the selling points of any Siri device, but the HomePod mini is, again, no different from others. Siri recognizes your voice, or works when you touch the top of the device, and can read you your messages, tell you what your next calendar event is, and more.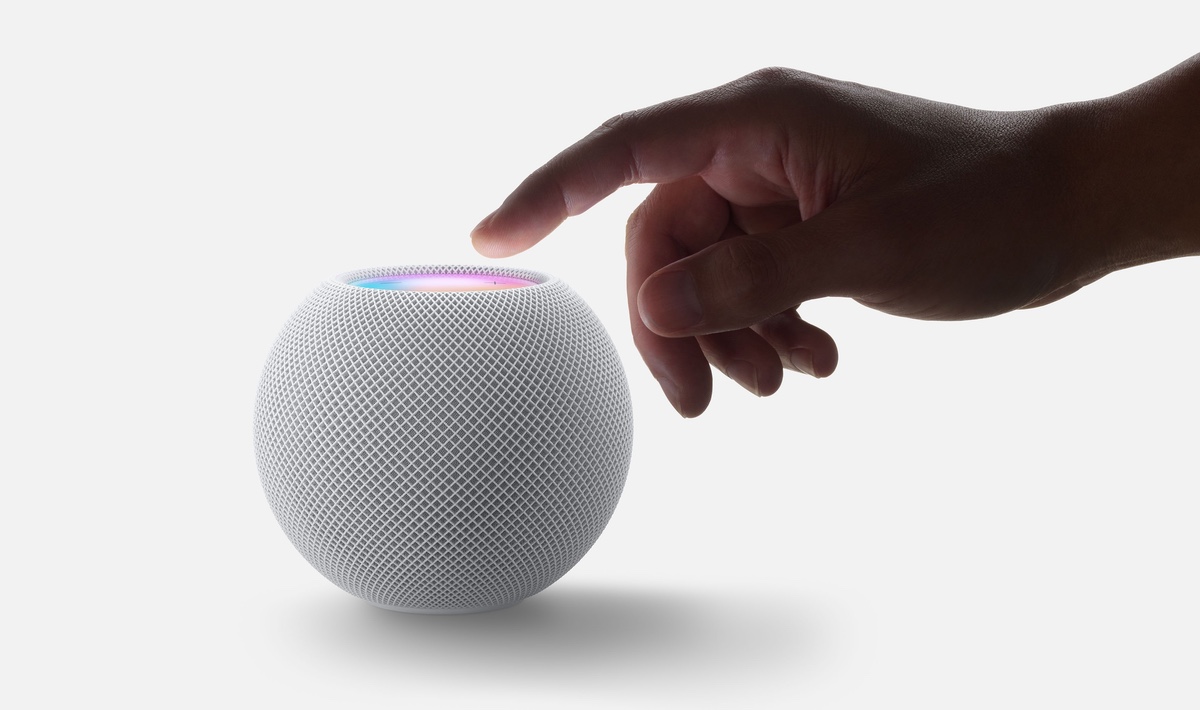 But if I say "Hey, Siri, what's my next calendar event?" the reply is "You'll need to authenticate on your iPhone to continue." If I ask about phone calls, I get the same reply. "Authenticate" it just means I need to look at my iPhone to read the reply. If I was the only user in the Home app, I could get all sorts of information; but since I'm not, Siri won't tell me much.
Siri can tell me my messages – though, why are messages considered less private than calendar events? – create notes, and add reminders. But this "secure" limitation suggests that Apple isn't confident enough about identifying each voice.
Summing up
With the prevalence of Siri devices among Apple users, you probably don't need a HomePod mini if you want to interact with Siri. And if you don't use the HomePod mini to listen to music, then why spend $99 on the device? If you want a HomeKit hub, then it's the cheapest such device, and this is a compelling use case if you're all-in on the smart home. If you really want a HomePod for music, this isn't for you; the larger HomePod, while expensive, sounds a lot better. But, for most people, $99 is a big ask for sound that's just okay, and for smart features that are already in an iPhone.
About Kirk McElhearn
Kirk McElhearn writes about Apple products and more on his blog Kirkville. He is co-host of the Intego Mac Podcast, as well as several other podcasts, and is a regular contributor to The Mac Security Blog, TidBITS, and several other websites and publications. Kirk has written more than two dozen books, including Take Control books about Apple's media apps, Scrivener, and LaunchBar. Follow him on Twitter at @mcelhearn. View all posts by Kirk McElhearn →