The Most Annoying iCloud Music Library Issues We Hate to See
Posted on by Kirk McElhearn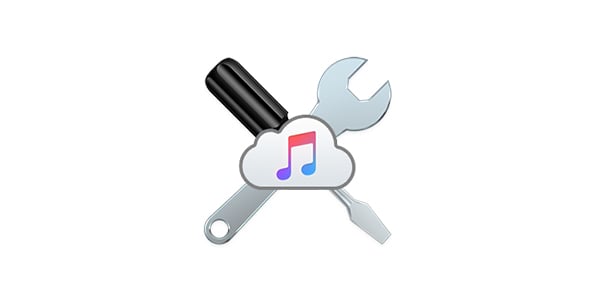 I recently wrote about a number of Apple Music annoyances; issues you may see when using Apple's new streaming service. But there's another source of headaches in the latest version of iTunes: iCloud Music Library. What's going on with iCloud Music Library?
First, you need to understand exactly what iCloud Music Library is and a little about how it works. This cloud storage feature includes iTunes Match as well as the part of Apple Music that stores music you add to your personal iTunes library. If you have an iTunes Match subscription, then iCloud Music Library replicates its features. If not, if you're only using Apple Music, on a free trial or a paid subscription, iCloud Music Library manages the music and playlists that you add to your iTunes library from Apple Music.
One source of confusion for iTunes Match subscribers is the fact that you no longer see the term iTunes Match anywhere in iTunes. While you're still paying for this service — $25 a year — be aware that iTunes is not mentioning it anymore.
There are some problems you may encounter with iCloud Music Library. Here's a look at some of the most annoying iCloud Music Library issues, and if possible, how to fix them.
Matching Blunders
iCloud Music Library, together with Apple music, offer a feature that matches your local iTunes library with music in Apple's cloud. In many cases, this matching works correctly. But, since iCloud Music Library matches music by only looking at your music's metadata, it can make mistakes. For example, if you have a live album, iCloud Music Library may match some of its tracks to studio versions. It may also match tracks to greatest hits albums, compilations, or even soundtracks. And it often matches explicit versions of songs to clean versions. Because of this, matching is not very reliable, and it can be annoying to find that, when you try to play some of your music from the cloud, you're not getting the same tracks that you matched.
Faulty Album Artwork Display
Just as iCloud Music Library can match music incorrectly, it may also display the wrong album artwork for some of your tracks. If you have carefully added album artwork to music in your iTunes library, you may find that when you look, for example, on your iPhone, some of the artwork is different. There is nothing you can do about this; the artwork comes from the Apple Music catalog, and, as in the first point above, often results from incorrect matches.
Missing Duplicates
This, to me, is one of the biggest annoyances I see in iCloud Music Library. As with iTunes Match, Apple Music won't let users upload tracks that it considers to be duplicates. So if you have a song on one album, and it appears again on a greatest hits or soundtrack album, one of these songs will not be matched. But you cannot tell iTunes which one you want to keep. So when you play that studio album, you may find that one of its tracks is missing, even though it is in a different album in your iTunes library, such as a greatest hits album.
Files with DRM
If you have an iTunes Match subscription, iTunes either matches your files with the files in Apple's cloud library, or, if no match can be found, uploads them. When you re-download these files later, you can play them on any device. If, however, you do not have an iTunes Match subscription, and Apple Music matches your files, when you re-download them, or download them on other devices, they have DRM. You can only play these files as long as your Apple Music subscription is active.
The Patience Test
A number of people have reported seeing tracks in their iTunes library that are dimmed — grayed out — and that show the iCloud Status as Waiting. It's not clear why this happens, and, in many cases, patience is a virtue. This usually clears up, though it may take several hours, or more. If this happens, try updating your iCloud Music Library. To do this, choose File > Library > Update iCloud Music Library. This does not always resolve the problem, unfortunately.
You may be using Apple Music and iCloud Music Library with no problems. If so, just keep on enjoying your music. However, if you do have issues, particularly with matching, you may want to use Apple Music without iCloud Music Library. You only need to turn on iCloud Music Library if you wish to save music or playlists from Apple Music to your music library, or if you wish to use Apple Music's matching feature. You can listen to music on Apple Music just fine without turning this feature on.
What other annoyances or problems have you encountered in iCloud Music Library? Have something to else to gripe about? Leave a comment below and have your say. 
About Kirk McElhearn
Kirk McElhearn writes about Apple products and more on his blog Kirkville. He is co-host of the Intego Mac Podcast, as well as several other podcasts, and is a regular contributor to The Mac Security Blog, TidBITS, and several other websites and publications. Kirk has written more than two dozen books, including Take Control books about Apple's media apps, Scrivener, and LaunchBar. Follow him on Twitter at @mcelhearn. View all posts by Kirk McElhearn →