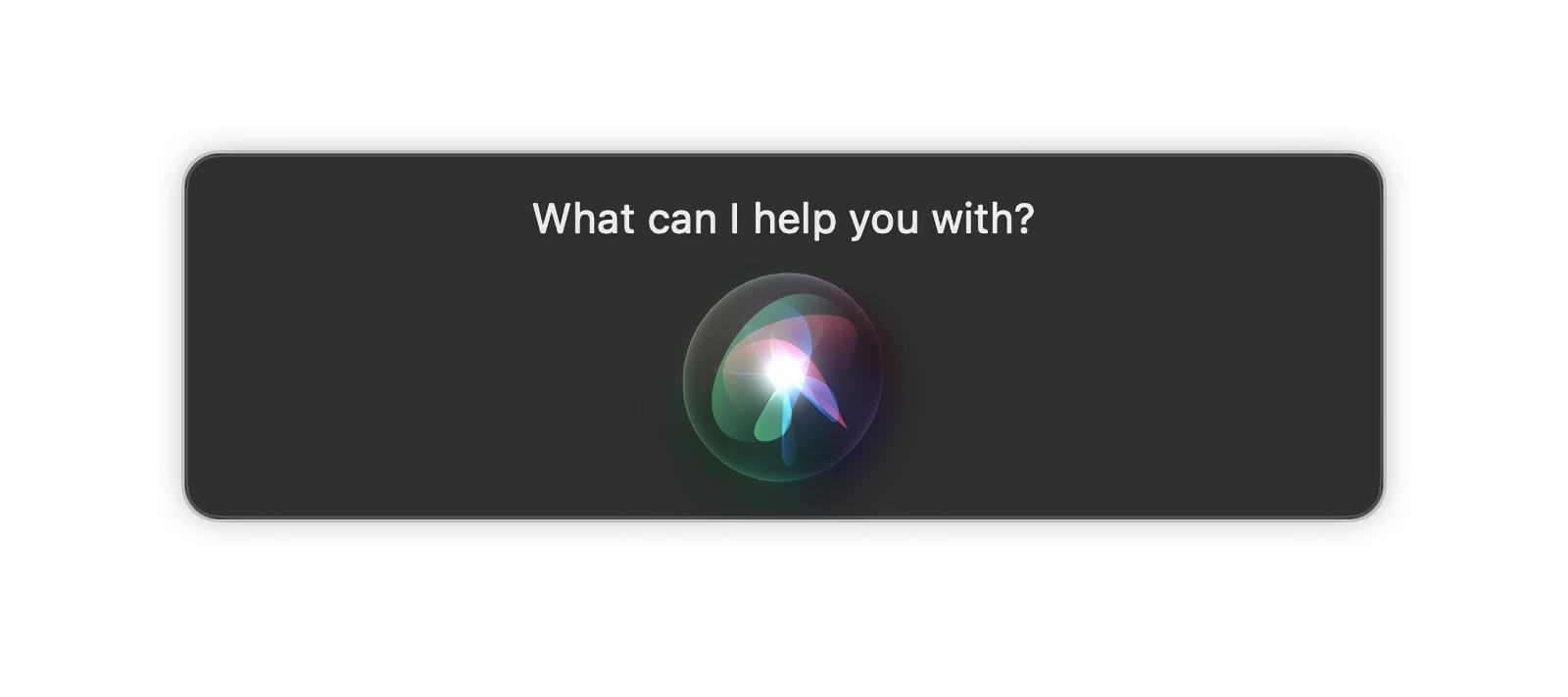 Apple's virtual assistant Siri is ten years old, and has evolved from an extremely limited voice-activated software agent to a much more sophisticated tool, that is capable of triggering tasks, interacting with apps, and, with Apple's Shortcuts app, launching complex automations.
Since the beginning, however, it has been difficult to find out exactly what Siri was capable of. In the early days, Siri was quite inflexible, and commands only worked if they were worded in specific ways, but that has improved over time, as Apple has collected huge amounts of data about how people talk to Siri.
Yet you still probably have no idea how many things Siri can do for you. Here are 25 things that you can ask Siri that you might not have thought of.
About Siri
Siri was launched on the iPhone 4S, in October 2011, and progressively added to other Apple devices, from the iPad to the Mac, as well as the Apple Watch, the HomePod, AirPods, and the Apple TV (via the Siri remote); Siri also works in CarPlay if you have an iPhone connected to a car with the feature.
There are several ways to invoke Siri. On most Apple devices, you can say "Hey, Siri," and Siri will activate. You can turn off the Hey, Siri wake words in the device's Settings or System Preferences, and invoke Siri by press the home button, power button, digital crown, or through other methods, such as raise to speak on the iPhone. And you can choose the voice that Siri responds with – in English, these include American, British, Australian, Indian, Irish, and South African voices, in both male and female versions.
There are a number of basic actions that Siri can perform, including:
Initiating phone calls and sending text messages
Setting timers
Adding reminders
Scheduling calendar events
Performing web searches
Performing calculations
And much more.
Siri's voice recognition is also used for the dictation engine on Apple devices, which you can use when writing emails, text messages, or longer texts.
Unexpected Siri features
Set reminders: Tell Siri, "Remind me to check the oven in 2 hours," or "Remind me to mow the lawn Saturday" to get a reminder on the day or at the time you request.
Add items to a shopping list: If you say, "Add milk to my shopping list," Siri will add the item to your shopping list in the Reminders app, and create one if there is not already one in the app.
View photos of anything: Tell Siri, "Show me photos of a 1965 Ford Mustang," and you'll see web images of your request. You can tap the results to see more.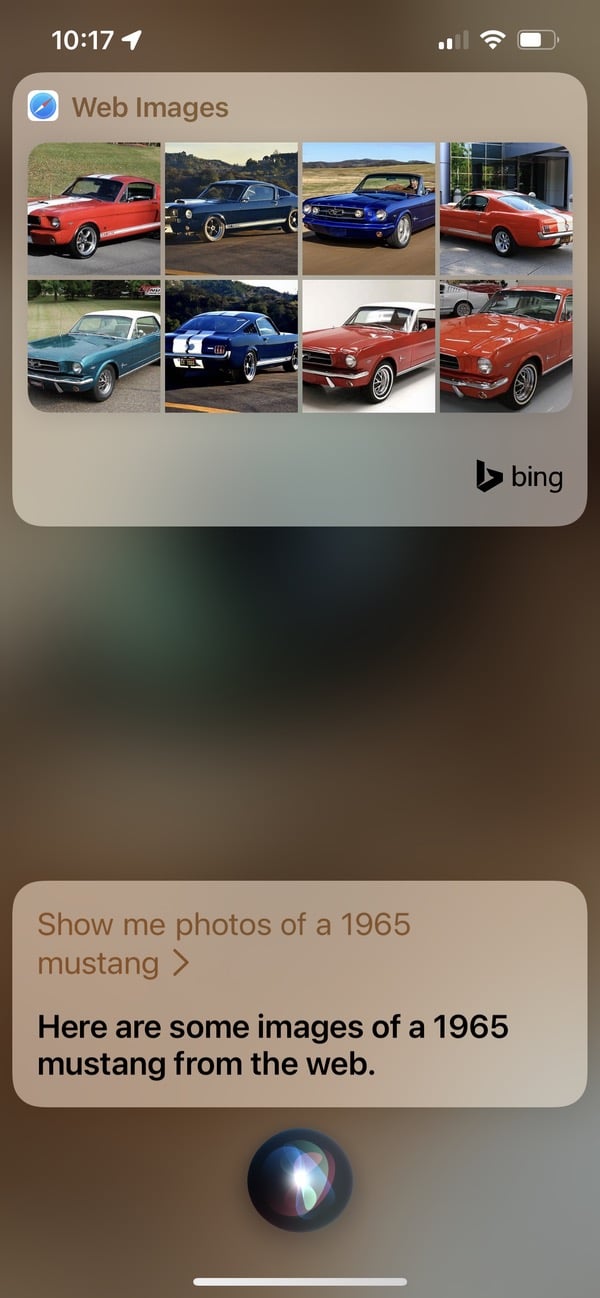 Ha ha: If you say "Tell me a joke," Siri will reply with what could be called "dad jokes," though some are actually funny.
Translate: You can ask Siri to translate words or phrases from English to a number of languages, and this technology is included in the new Translate app on iOS and iPadOS.
Conversions: Siri can convert just about anything, from temperatures to currencies, from volumes to measurements. This is especially practical if you're cooking from a recipe using measurements you're not used to.
Calculations: From calculating tips to performing more complex calculations, Siri leverages the Wolfram Alpha computational knowledge engine.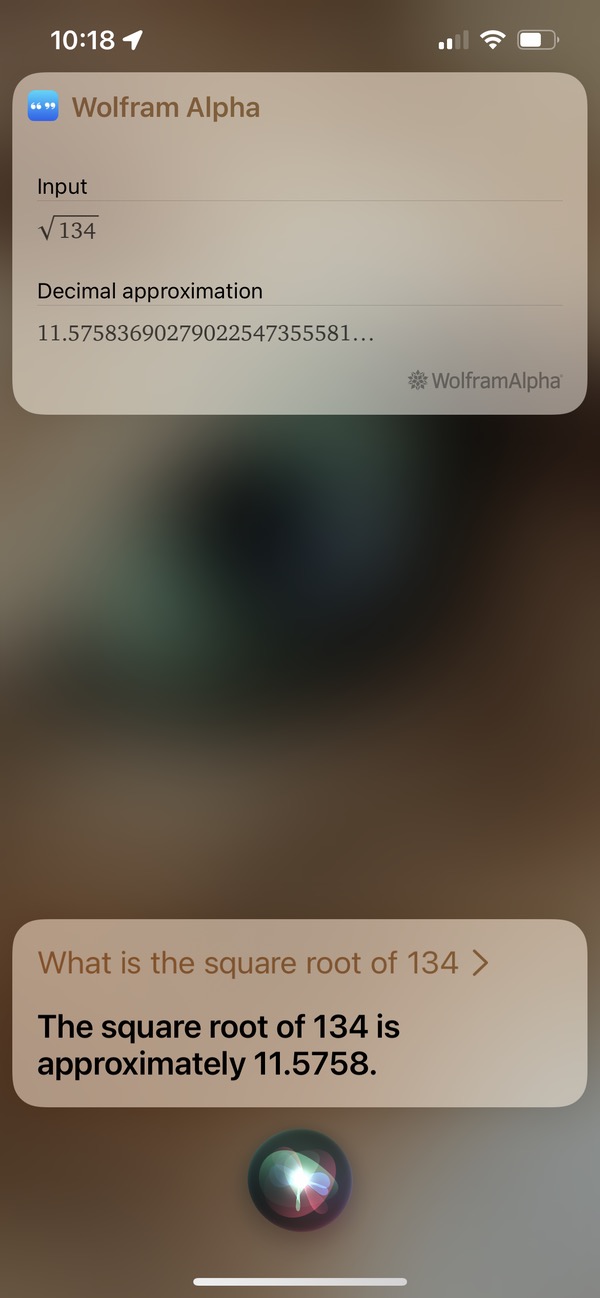 Roll dice, flip coins, or generate random numbers: You can use Siri for games or contests. For random numbers, ask Siri to "Pick a random number from 1 to n," where n is the maximum number you want to use.
Find movies: Ask Siri "What movies are playing nearby," to find movies, along with cinemas and showtimes.
Check your schedule: Ask "What events do I have today?" to see your calendar events for the day. You can also ask for tomorrow, next week, or a specific date.
Shazam: With Apple's acquisition of Shazam, you can ask Siri "What song is this?" when you're listening to music. It's pretty accurate, but less so with live recordings or classical music.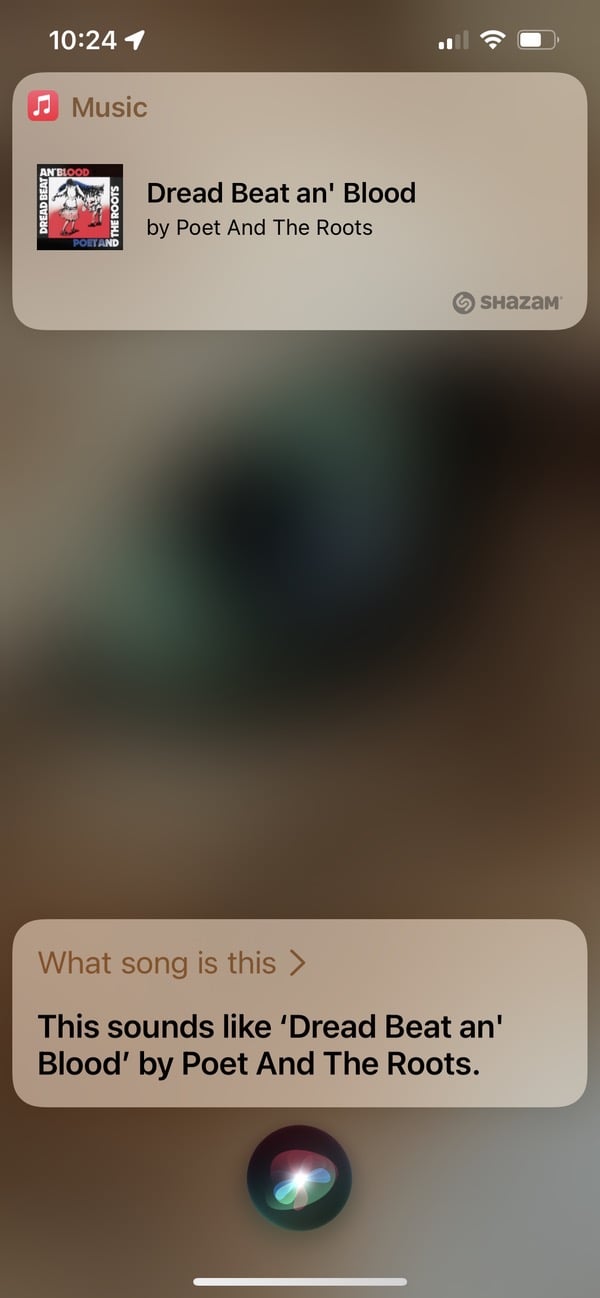 Find who owns an Apple device you find: If you find an iPhone or iPad, and invoke Siri, asking "Who does this iPhone belong to?" Siri will show you information, if the owner has set the Me card in the Contacts app.
Activate shortcuts: Siri can launch any shortcuts you have created in the Shortcuts app on your Mac, iPhone, or iPad. Shortcuts can be very complex automation routines, that involve multiple apps. See this article for more on using Shortcuts.
Play your personal Apple Music radio station: If you tell Siri to "Play some music," your device will start playing your personal radio station, if you are an Apple Music subscriber, which is based on music in your library, your play history, and music you have loved.
Find where you parked your car: Your iPhone will remember where you parked your car, and if you ask Siri, your device will show you on a map.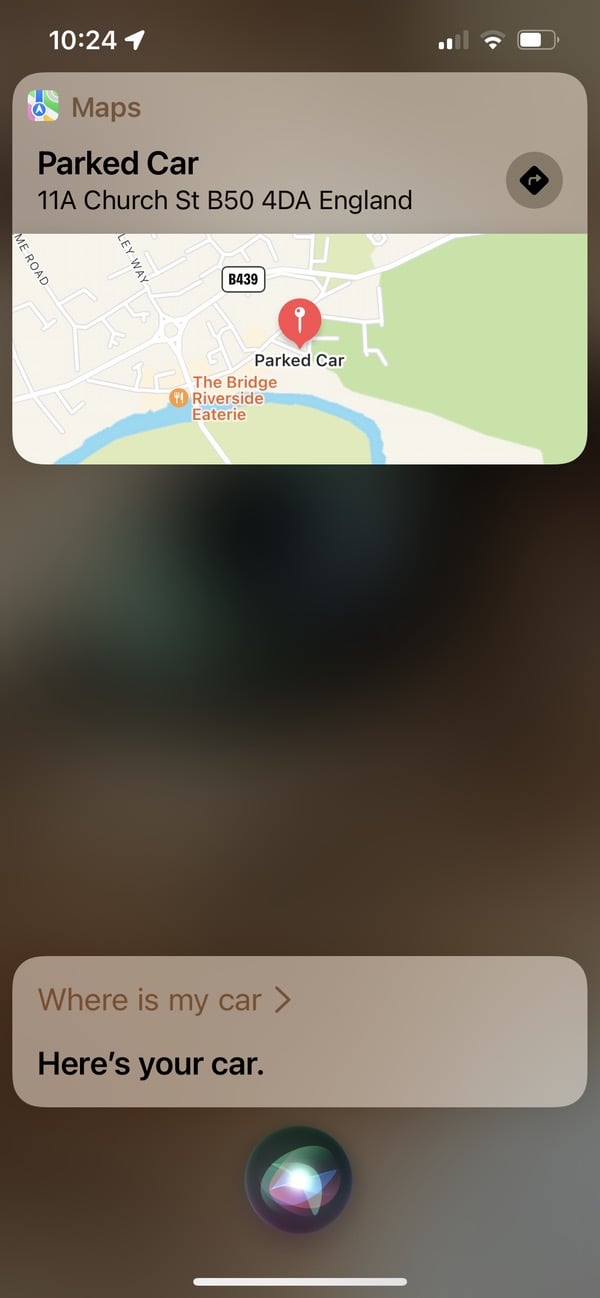 Open settings: It can be annoying to find specific settings in the iPhone and iPad Settings app. It's much quicker to just say, "Open Bluetooth settings," though this doesn't always work reliably.
Enable and disable features on your device: You can tell Siri to "Turn off Bluetooth," "Put my phone in airplane mode," "Turn on do not disturb," and "Turn on the flashlight," and much more. Siri can control pretty much everything you can enable or disable on an iPhone, iPad, or Mac.
Activate Home routines: You can tell Siri to "Turn on the office lights," "Set the thermostat to 68 degrees," and much more. Siri can control any devices that are in the Home app.
Get the time or weather anywhere: If you're about to make a call to Tokyo, and want to check the time, just ask Siri. If you're about to leave on a trip to Paris, just ask "What's the weather in Paris?"
Call, email, or text someone by their nickname: If you want to be able to make contact with people using a nickname, go to the Contacts app, find the contact you want, click or tap Edit, then, on Mac, click +, then choose More Fields > Nickname, fill in that field, and save your changes. On iOS or iPadOS, after you tap Edit, scroll down to where you see add field, tap that, then tap Nickname, and enter the name. If, for example, you enter "Boss" for your boss, you can contact them by telling Siri "Call Boss."
Find friends, family, Apple devices, or AirTags: If you are sharing locations with friends or family, Siri can leverage the Find My app to tell you where they are. You can also ask where your iPhone, iPad, or AirPods are. If you've got any AirTags, ask Siri "Where are my keys?"
Launch apps: Why bother hunting for apps on your device? Just tell Siri, "Open Instagram," or whatever app you want to use.
Use Siri without your voice: If you go to Settings > Accessibility, scroll down to Siri, then toggle Type to Siri, then, when you invoke Siri by pressing the home button or power button on your device, you'll see a text field, and you can type so others don't hear your request. You can always start dictating by tapping the microphone icon below the keyboard.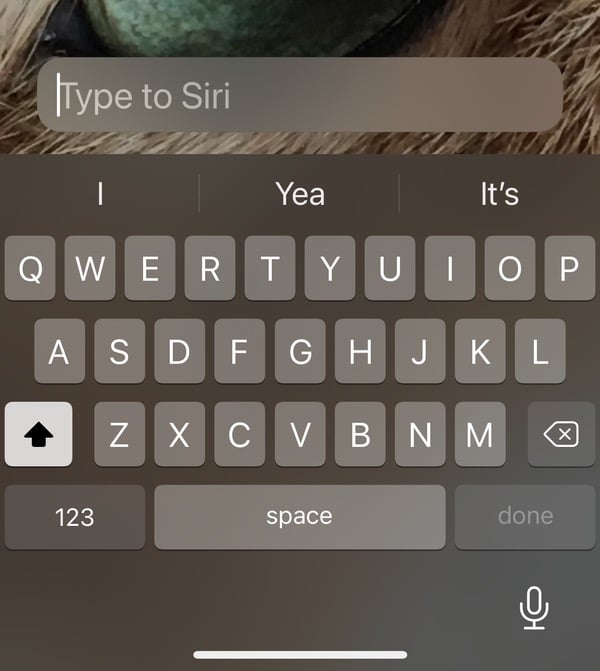 Have your text messages read to you: Tell Siri to "Read my last text," and your device will tell you who your message was from, and read it to you. This is especially practical when you're driving.
Discover more things that Siri can do: Say "What can I ask you?" and Siri will reply with a link to an Apple website showing the vast range of tasks it can perform.
Apple's Siri website, and Apple's What can I ask Siri? support page, show you dozens of other Siri requests you can make.
How can I learn more?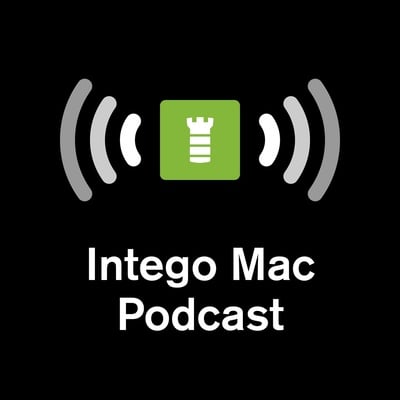 Each week on the Intego Mac Podcast, Intego's Mac security experts discuss the latest Apple news, security and privacy stories, and offer practical advice on getting the most out of your Apple devices. Be sure to follow the podcast to make sure you don't miss any episodes.
You can also subscribe to our e-mail newsletter and keep an eye here on The Mac Security Blog for the latest Apple security and privacy news. And don't forget to follow Intego on your favorite social media channels: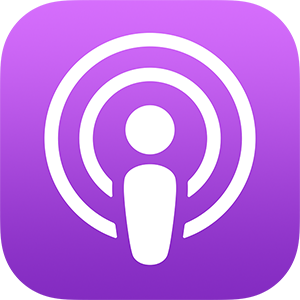 About Kirk McElhearn
Kirk McElhearn writes about Apple products and more on his blog Kirkville. He is co-host of the Intego Mac Podcast, as well as several other podcasts, and is a regular contributor to The Mac Security Blog, TidBITS, and several other websites and publications. Kirk has written more than two dozen books, including Take Control books about Apple's media apps, Scrivener, and LaunchBar. Follow him on Twitter at @mcelhearn. View all posts by Kirk McElhearn →