Intego + Recommended + Software & Apps
Macworld UK Reviews Intego Mac Internet Security X9
Posted on by Derek Erwin

We love to share the outstanding reviews we get for our Mac anti-virus software, particularly when they are as in-depth and well written as Macworld UK's review of Intego Mac Internet Security X9. Authored by Keir Thomas, Macworld UK published a praising review of our security software, giving it a rating of 5 out of 5 stars, and touted it as their top pick as the best anti-virus for Mac in 2018.
Macworld UK featured a thorough look at ten of the biggest names in anti-virus protection, and Intego's Mac Internet Security X9 was chosen to be a part of the group test. They reviewed and judged each software against the others based on a variety of factors, ranging from installation process to malware detection rate and real-time scanning capabilities.
Their testing involved the use of a virtual machine running macOS 10.13.3 with 4GB of RAM, and scanning for notable examples of Mac malware. They then extracted "each virus from a password-protected archive, so that they seemed to appear afresh on the system," and also tested the real-time scanning of the apps.
As part of the review process, Keir Thomas explained Macworld UK's methodology:
Most apps reviewed here required a kernel module to be installed in order to effect always-on virus scanning. In macOS High Sierra the use of third-party kernel modules is blocked by default unless the user chooses to allow the kernel module. We were keen in each installation of the apps reviewed here to see how the installation routines handled this hurdle.
We are very excited to share that in Macworld UK's round-up of the best Mac anti-virus 2018, Keir said, "Intego's Mac Internet Security X9 is one of our favourite security packages for Mac. It consists of two components: VirusBarrier X9 and NetBarrier X9. NetBarrier is an incoming and outgoing firewall and it's a nice bonus to have, but we're here for the main star: VirusBarrier X9."
On the installation of our software, Kier wrote, "Intego Mac Internet Security X9 went fairly smoothly," but he was particularly impressed with our malware scanning engine.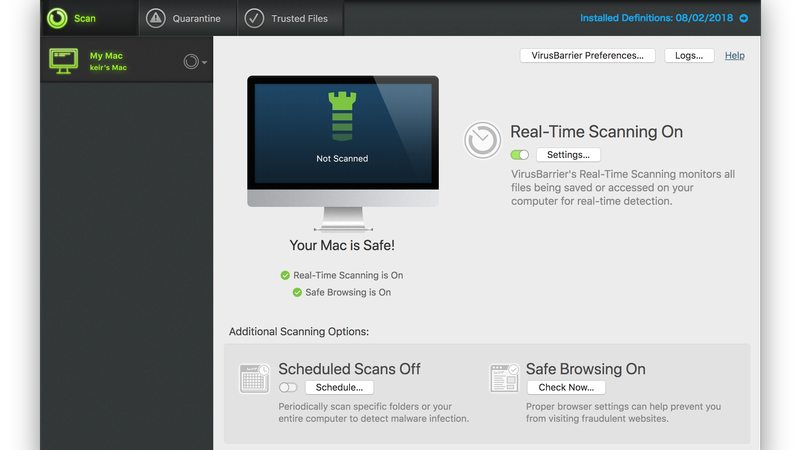 Keir mentioned:
Elsewhere in the app both scans and real-time scanning are activated by default. There aren't many settings to delve into but one we liked a lot is an option to turn off the identification of Windows, Linux and other non-Mac malware. This can avoid a lot of false alarms caused by virus scanners finding Windows viruses attacked to emails you've received, for example.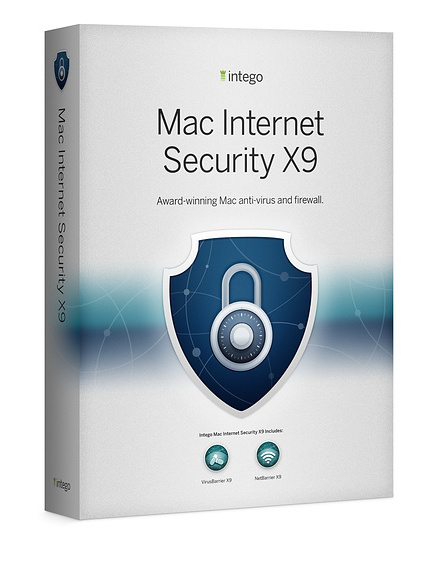 On cleaning up malware found by our anti-virus software, Keir said, "VirusBarrier X9 is impressively speedy in its real-time detection," which upon detecting malware displays a warning dialogue box with three options: Trust, Quarantine and Repair.
He further described that in their review of Mac Internet Security X9, "[We] found that Intego did its core job better than any other antivirus apps we reviewed here: it caught all 10 of our viruses. We also liked that both scheduled and real-time protection are activated by default, and you can turn off the identification of non-Mac malware to avoid false alarms."
Keir concluded the Macworld UK review with the following verdict:
"VirusBarrier X9 is a component app with some notable pluses, such as the instant real-time malware notification and the fact it spotted all our test malware files." And for these reasons, "Intego's Mac Internet Security X9 is our pick of the bunch, making it the best antivirus for Mac 2018."
Intego is incredibly proud that our Mac Internet security software has been recognized as the best anti-virus solution in its class. You can head over to Macworld UK to read the Mac Internet Security X9 review in its entirety.
---
Protect your Mac against malware, strangers, and suspicious applications with Intego's award-winning Mac Internet Security X9.