Mac Antivirus Malware Detection Test Ranks Intego #1
Posted on by Derek Erwin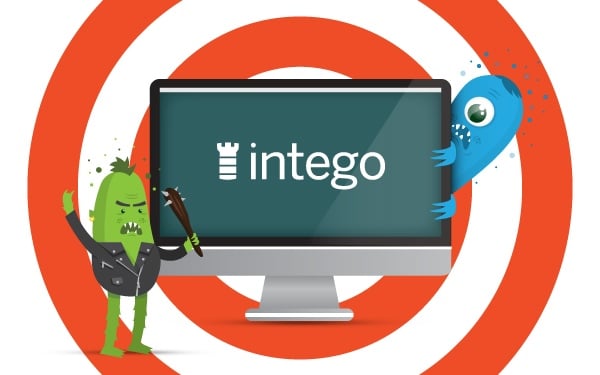 Security Spread has published the results of an extensive malware detection test showing which Mac antivirus application does the best job at detecting malware. The winner? Intego's Mac antivirus, VirusBarrier 2013, earned the #1 spot as it detected all of the malware signatures in the tests list. The runner up? Intego's older X6 version was "a very close second place."
The full malware detection rate results can be found here (PDF). Intego takes up the first few spots in the list, earning the coveted title as the best Mac antivirus software due to its highest detection rate of malware.
Over at Security Spread, Jay described Intego's test results as follows:
After adding the new samples VirusBarrier still performs really well and detects all of them right away. This gives me hope because I mentioned in a previous comment it looked like they just added all the signatures in this list to look good in the test. While this may still have been the case, the fact that all new samples were detected before this list went live shows they have done their homework. VirusBarrier 2013 now dominates first place and the older X6 version a very close second place.
In Jay's malware detection test, he chose to focus on testing against what the antivirus engines would recognize as malware. "Running a dozen virtual machines simultaneously for hours on end testing AV products," Jay first created brand new images on the machines, thoroughly infected all of them, installed the antivirus products and tested them all against the full malware sample set.
The results show that VirusBarrier 2013 is the clear winner. Out of 332 malware samples tested against 37 antivirus applications, VirusBarrier 2013 detected all 332 (100%) of them. In second place, our older product, VirusBarrier X6, detected 330 (99.4%) of the samples.
Antivirus is a difficult space to be in, in part because there is always a ton of controversy, especially over products' effectiveness. But those of us in the anti-virus industry genuinely want to continue making a better product, and we feel independent testing is a good way to help us do this. When such a test validates our hard work, we're more than pleased to share the news.
So if you need to protect your digital life from malware, while keeping your Macs safe from other threats online, the choice is obvious: You need a program that has the best results detecting malware. Intego offers a free 30-day trial of Mac Internet Security 2013, which comes bundled with VirusBarrier 2013 and NetBarrier 2013.