Java for Mac and the Mysterious Ask.com Toolbar
Posted on by Derek Erwin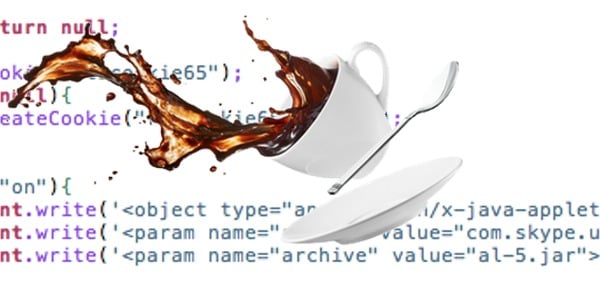 Last week, security specialists, Mac enthusiasts and tech journalists all swirled around Oracle after a discovery that Java for Mac now includes an Ask.com toolbar during installation. Rich Trouton, a Mac systems admin who runs the Der Founder blog, discovered that the latest Java SE 8u40 installer is also installing an Ask.com toolbar.
Intego took a close look at the Ask toolbar now offered with Java on Macs, and found there are two versions that apply to Mac users: one is potentially adware, and another is a PUP/PUA (potentially unwanted application / potentially unwanted program).
If a Mac user installs Java and does not already have an Ask toolbar installed, they are offered the Ask Search Toolbar (PUP/PUA). If a Mac user installing Java already has the Ask Search Toolbar, they are offered the Ask Shopping Toolbar (potentially adware). These toolbars are installed on the default browser and then on other browsers on subsequent installations, according to a Java FAQ.
The Ask Search Toolbar, although annoying, serves no popup ads typically seen in adware. For this reason, Intego classifies it as a PUP/PUA. No matter the case, whether identified as adware or PUP/PUA, one thing is clear—Oracle's inclusion of the toolbar during Java installations has many Mac users up in arms.
But all that may be beside the point.
Today, Intego security researchers downloaded Java from both oracle.com and java.com and noticed something peculiar: we were not offered to install the Ask toolbar during the installation of Java for Mac. The mysterious Ask.com toolbar is gone, perhaps vanquished by tremendous backlash from the Mac community.
Did Oracle remove the Ask toolbar from Java for Mac installations?
This page indicates that the Ask toolbar is still, or should still be, included with Java for Mac OS X platforms. Therefore, it's possible the toolbar may return with a vengeance, but for now it's gone. It has simply disappeared.
Nonetheless, Intego VirusBarrier with up-to-date malware definitions detects the Ask toolbar during the installation of Java software as OSX/AskToolbar, allowing Mac users to block the toolbar from being installed while still being able to install Java, as desired.