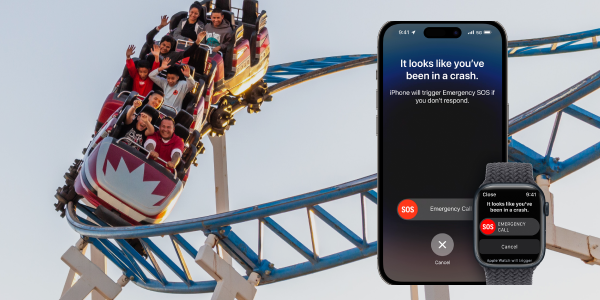 Apple introduced its Crash Detection feature last year, which is available on the iPhone 14, the Apple Watch SE (2nd generation), the Apple Watch Series 8, and the Apple Watch Ultra. This feature works by detecting sudden changes in g-force, along with "Your speed change, combined with the impact force, combined with the pressure change, combined with the sound level." When triggered, the Crash Detection feature alerts emergency services, telling them you have had an accident and pinpointing your location.
When it works as intended, Crash Detection can potentially save lives. As one example, it reportedly helped one man find his wife, who was in a serious car accident, before an ambulance arrived.
But Apple's Crash Detection feature is also responsible for a lot of false positives. So what should you do? Should you turn it off, and if so, how can you do so? Here's our assessment on the current state of Crash Detection, and what Apple can do to improve the feature.
False positives may cause undue burden on emergency services
Some early reports of false positives began with people on roller coasters, then spread to people crashing down ski slopes. In one case, in Canada, it led to a long helicopter search, and caused Mounties to conduct a door-to-door search of the alleged victim's neighborhood to find out if he was okay.
False positives triggered by this feature have frequently been in the news, in part because it's the winter sports season. Skiers trigger this feature often, and in one part of Colorado, emergency services receive three to five calls a day. Even though, in most cases, these are not serious enough accidents that require ambulances, emergency services generally don't want people to turn this feature off. When you fall on a regular ski slope, you'll get help, but if you go off piste, this feature could save your life.
But it's a different story in Minnesota, where emergency services are asking people to disable the feature. Both skiers and snowmobilers have triggered this feature, and, in one incident, it took four hours to track down a skier to find that they were not injured.
When your iPhone or Apple Watch detects a crash, it starts a 10-second countdown while your devices makes a loud sound to attract your attention. If you don't respond, it initiates another 10-second countdown, then calls the local emergency services. It is possible that you may have a crash that is not serious, yet not hear the sound from your watch or iPhone. If you are wearing an Apple Watch under heavy ski gloves, and wearing a helmet, it might be hard to hear. If your iPhone is in your pocket, and you are wearing thick ski pants, that, too, will muffle the sound.
To further complicate matters, if you're wearing gloves that aren't capacitive-touch compatible, you may not be able to easily touch your screen to cancel the emergency call in time.
Crash Detection can be a life-saving technology, but it is important that there not be too many false positives. As one Minnesota sheriff said, "It was taking up a lot of time in our dispatch center, and if they can't verify that it's false, then they have to send deputies out, and it's a lot of stress on our office, being that we're a small office in the first place, to go and track some of these calls down."
Should you disable Crash Detection?
However, it's important to realize that if you turn the feature off, especially if you're involved in risky activities or travel by car daily, you could put yourself in danger if you have an accident while the feature is disabled.
But if you live in an area where emergency services are asking users to disable Crash Detection, you might wonder whether you should comply.
Or perhaps you've just arrived at an amusement park or the ski slopes; as a good citizen, you might be considering disabling Crash Detection, just in case.
In either case, it's probably best if you only disable the feature before engaging in activity that could potentially trigger a false positive, and when you don't think you're currently at risk. It's equally important that you remember to re-enable Crash Detection to make sure it's on in case you do get into an accident.
Disabling the feature permanently could put you at risk. If you do happen to get into a car accident, or another situation where you need emergency services to be contacted automatically on your behalf, you'll be grateful that you've left the feature enabled.
How to disable and re-enable Crash Detection
If you think you need to temporarily disable Crash Detection, Apple has an article that explains how you can do so.
To disable Crash Detection on an iPhone, go to Settings > Emergency SOS and disable Call After Severe Crash.
To disable Crash Detection for an Apple Watch, there are two options. You can go to the Watch app on your iPhone, and, on the My Watch tab, tap Emergency SOS, then disable Call After Severe Crash. Or, on the Apple Watch itself, go to Settings > SOS, and disable Call After Severe Crash.
If you disable this feature, make sure to turn it back on when you've completed your activities that might lead to false positives.
To re-enable Crash Detection, simply following the steps above, but this time enable Call After Severe Crash.
With iOS 16.2, Apple introduced a way for users who cancel emergency SOS calls to tell the company why they cancelled them. These are calls you initiate intentionally, by pressing and holding buttons on the Phone or Apple Watch. A dialog asks users whether they intentionally triggered the feature, and offers to send logs to Apple so the company can better understand how it is used. Presumably, this dialog also displays after crash detection is triggered and cancelled, so Apple can refine the feature.
What can Apple do to reduce Crash Detection false positives?
As mentioned above, Apple is collecting data that may help it identify ways to reduce accidental emergency calls.
There are some fairly obvious changes that Apple could potentially make, for example setting geofences around known false positive hotspots, such as the GPS coordinates of intense roller coasters inside theme parks. If Crash Detection would have automatic triggered an emergency call within that zone, Apple could silently prevent the call from occurring. As long as that geofence were small enough to allow Crash Detection to work when people were actually driving, whether in the parking lot or on a nearby street, then this seems like it could theoretically be an easy way to reduce at least one variety of false positive.
But as for other locations such as ski slopes, Apple may not have such a potentially easy, quick fix.
Nevertheless, we expect Apple to continue to improve this feature over time. This should hopefully reduce the number of false positives sometime in the coming months, as improvements are added to coming iOS and watchOS releases.
All safety and security features balance risk and convenience, and this is one feature that can save lives, but which may require a bit of tweaking to get right.
How can I learn more?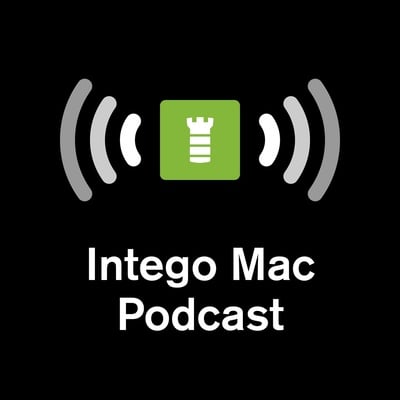 Each week on the Intego Mac Podcast, Intego's Mac security experts discuss the latest Apple news, including security and privacy stories, and offer practical advice on getting the most out of your Apple devices. Be sure to follow the podcast to make sure you don't miss any episodes.
You can also subscribe to our e-mail newsletter and keep an eye here on The Mac Security Blog for the latest Apple security and privacy news. And don't forget to follow Intego on your favorite social media channels: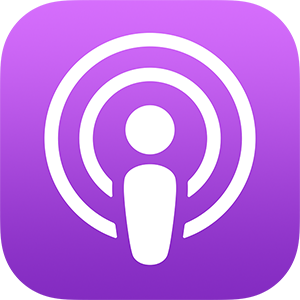 About Kirk McElhearn
Kirk McElhearn writes about Apple products and more on his blog Kirkville. He is co-host of the Intego Mac Podcast, as well as several other podcasts, and is a regular contributor to The Mac Security Blog, TidBITS, and several other websites and publications. Kirk has written more than two dozen books, including Take Control books about Apple's media apps, Scrivener, and LaunchBar. Follow him on Twitter at @mcelhearn. View all posts by Kirk McElhearn →