Intego Updates Flextivity, Improves Security and Productivity for SMBs
Posted on August 13th, 2015 by Derek Erwin

Intego has updated Flextivity to version 1.5 with improvements to device management and network security for businesses. This update offers several new features, including bulk approval of devices for greater efficiency, and improves application firewall rules for better control over network security.
According to the National Small Business Association, 40 percent of small business owners manage their own tech support and 39 percent handle their own online security without any outside help. Flextivity's new updates help address this pain point, providing an easy-to-use solution that's designed from the ground up for small to medium sized businesses (SMBs). Here's what's new in Flextivity 1.5:
Bulk approval of devices: Administrators can authorize or decline multiple devices at once directly from the "New Devices Alert" section, streamlining device management.

Improved application firewall rules: Unsigned apps, as well as printer and scanner apps, can be whitelisted for network access. Each device user can also allow or block unsigned apps on the network, taking the burden from administrators.

IP address exception range: Administrators can use asterisks as wildcard characters in IP address exceptions, making it easier to block a set of IP addresses and reduces administrative overheads.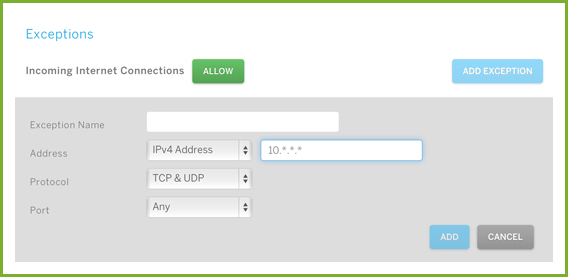 Exclude Time Machine from Real Time Scanning: For improved scanning performance, Time Machine backups can now be excluded from Real Time Scanning.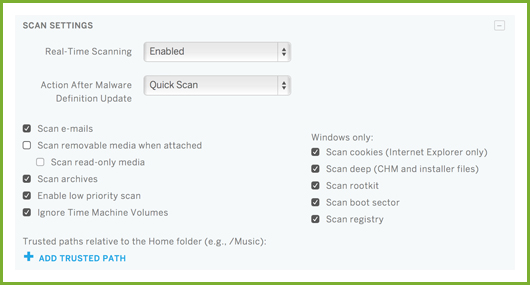 Built and delivered in the cloud, Flextivity is a comprehensive suite of affordable security and monitoring tools that helps SMBs ensure their Macs are secured from the latest Internet threats. Flextivity also gives SMBs the ability to control which applications employees can access, as well as when they can access them. The solution also includes web content filtering features and customized time and location-based limits on Internet access to increase employee productivity.
How to get the latest Flextivity update
Current Flextivity customers will receive the 1.5 version update automatically.
Just getting started with Flextivity? Choose from one of three Flextivity options based on your employee monitoring and security needs.
Flextivity Secure: Antivirus and firewall protection (starting at $3.50 per computer
Flextivity Monitor: Detailed activity reporting, app and network usage controls, enabling employers and employees to bring greater transparency to their daily work stream ($8.50 per computer)
Flextivity Complete: Fully integrated suite with both Secure and Monitor ($12 per computer)
A fully functional, no obligation 30-day free trial is available before purchase. Flextivity can be purchased for a monthly subscription as a fully integrated solution or as standalone products. Discounts are available for volume purchases, and unlike other solutions, there is no long-term contract or annual commitment. Flextivity is available in English, French, German, Japanese and Spanish.
Tips to improve SMB security
If you manage the security of your company, we encourage you to download our SMB security white paper, where we look at the main cyber-security threats small businesses face, and give you some tips for shoring up your defenses.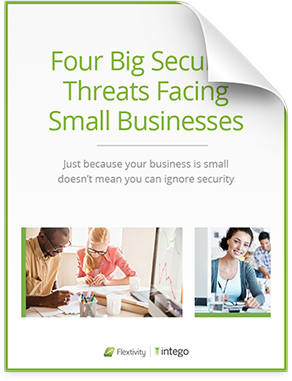 Download our white paper today!
Security is essential for businesses of all sizes, whether you're a fortune 500 company or a small business. With more business activities taking place on computers, over networks and in the cloud, businesses can no longer ignore the threats they face.