How to Sync, View, and Use Photos on the Apple Watch
Posted on by Kirk McElhearn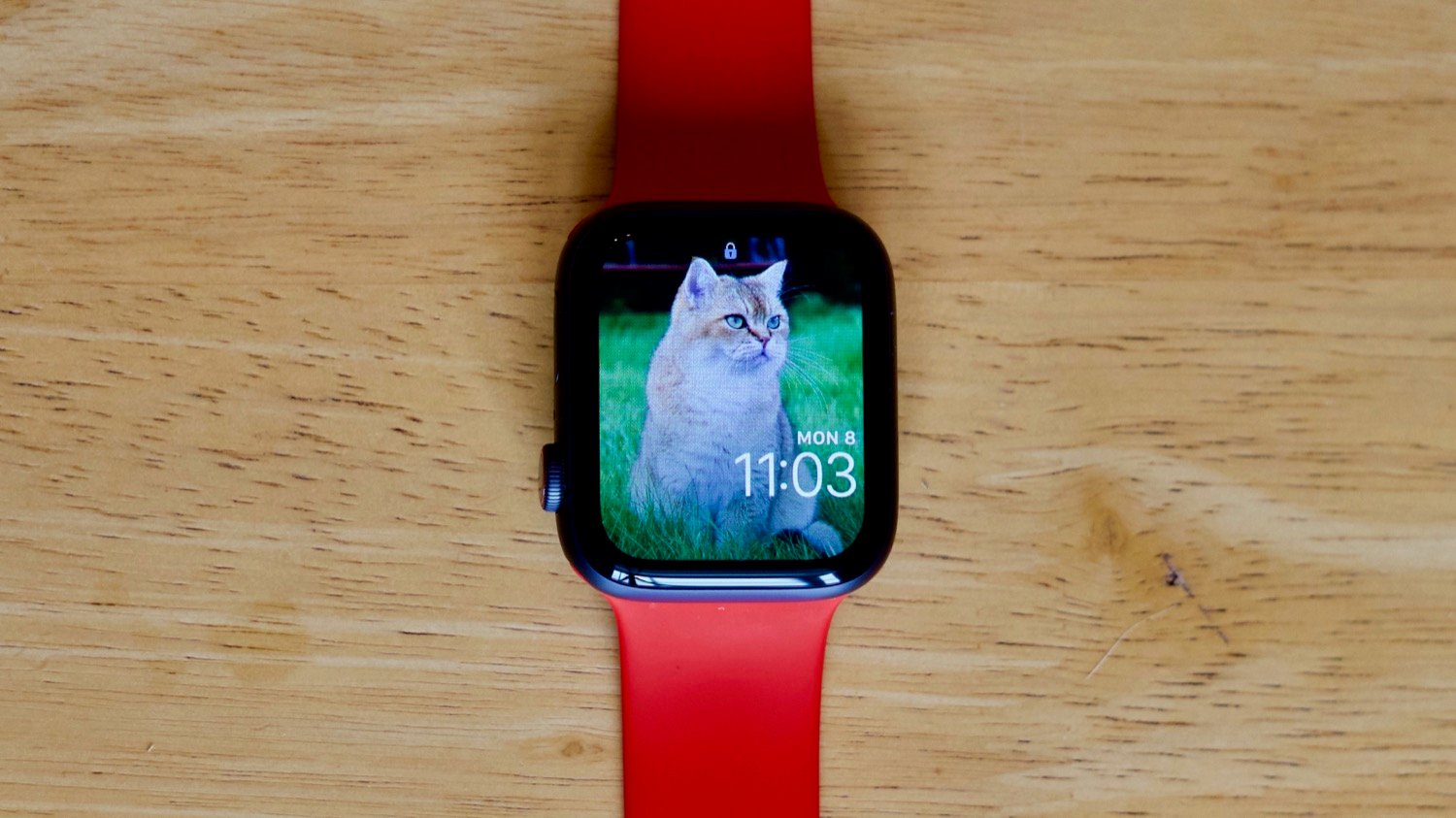 With the arrival of the Series 4 Apple Watch, and its larger display, viewing photos on your wrist is a lot more interesting. You can sync photos from your iPhone to your watch; you can view them and show them to others using your wrist computer; and you can use them to create personalized watch faces. In this article, I'm going to tell you everything you can do with photos and the Apple Watch.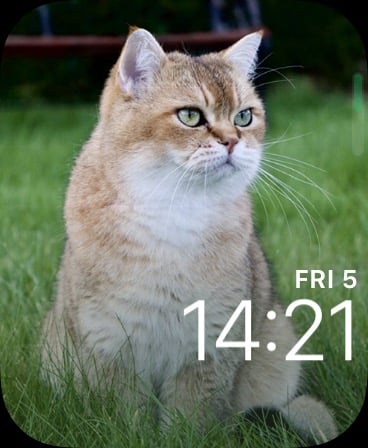 Picking Your Favorites and Syncing
By default, your Apple Watch syncs the Favorites album from the Photos app on your iPhone. It is created automatically and every photo you favorite (by tapping the ♡ below or on the photo) gets added to this album. For many people, this is the best album to sync; you'll always see your favorite photos. But you can choose a different photo album if you wish. If you haven't created any albums, you can do this in the Photos app: go to Albums, then tap the + icon at the top left of the screen and add photos. Or, if you use Photos on a Mac or other device and keep your photos in iCloud, you can create albums on those devices and they'll sync to your iPhone.
To choose a different album, go to My Watch > Photos. You'll see some notification settings – if you want to be notified when a friend adds a photo to a shared album, for example – and below that, you'll see options to choose an album to sync to the watch and how many photos you want to sync.
As you can see above, you can limit the number of photos that sync to the watch choosing 25, 100, 200, or 500 photos. If your album contains more than this amount, the most recent photos are synced. Don't worry too much about how much space they take up; photos are reduced in size when they sync to the watch. On my watch, 500 photos takes up just 173 MB, and the Apple Watch has 8 or 16 GB of storage (though some of that is used by the operating system and apps). Interestingly, in older versions of watchOS, Apple indicated that 500 photos took up 75 MB; it's likely that they have upped the resolution of synced photos because of the larger display on the Series 4 models.
Syncing photos will take a while and is faster if your watch is on the charger.
Viewing Photos
To view photos on your Apple Watch, press the digital crown and tap the Photos app or tell Siri to "Open Photos." You'll see something like this: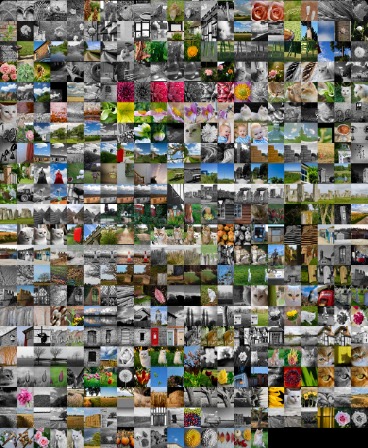 It's not easy to view photos this way, so you can turn the digital crown to zoom in: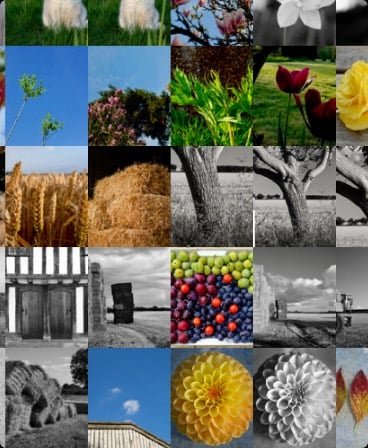 Tap a photo to view it full screen. To move through your photo album, you can just swipe a photo to the left or right.
As you can see, photos display in portrait mode on the Apple Watch; there seems to be some sort of intelligent crop that centers the salient element of each photo. But you can still view photos in their entirety. To do this, double-tap a photo to view it in its full proportions. If you want to zoom in and view the details in a photo, turn the digital crown up until the photo zooms in a bit, then tap and drag it to view the rest of the photo.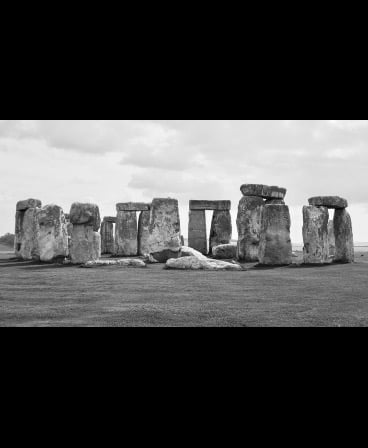 Creating Photo Faces
One of the cool elements of the Apple Watch is that you can create watch faces using any photos you want. You don't have the same options for complications (the small information displays) as on the other faces; you can only display the time and date. But you can be reminded of a favorite person or scene every time you look at your watch and you can change faces easily.
To create a face, find a photo on your watch that you want to use – press and hold it. Tap Create Watch Face, then choose Photos Face for a face that shows the photo as is, or Kaleidoscope Face for a morphing kaleidoscopic version of your photo. (Each time you raise your wrist to look at your watch the kaleidoscope image changes a bit.)
You can manage photo faces from the Watch app and you have more options there. When you choose a photo on the Apple Watch, you don't get to choose how it is positioned on the watch face and it might not be exactly as you want. In the Watch app, in My Watch > My Faces you can choose a face you have created and refine it. Tap the face, then tap 1 Photo and tap the selected photo. In the Move and Scale section, tap and drag the larger photo that displays or zoom if you want. Make sure you position the photo so the time – either at the top right or bottom right – doesn't obscure the best part of the image, then tap Done.
You can also create photo faces directly from the Watch app and there are lots more options when you do it this way. Go to the Faces Gallery, scroll down to Photos and you'll see a few suggested watch faces using your photos. If you want to use one of those, just tap it and set it up. You'll notice when you set up a face that the Photos section tells where the photos come from: either a Synced Album, from your Photos Memories, or Custom, which is a selection of five related photos from your Photos library. If you choose a face with multiple photos, each time you raise your wrist you'll see a different photo taken from the selection.
If you want to use different photos, tap one of these faces, tap 5 Photos, or whatever it says below Custom, then add or delete photos. You can move and scale each photo as you wish or you can choose a single photo here and move it and scale it.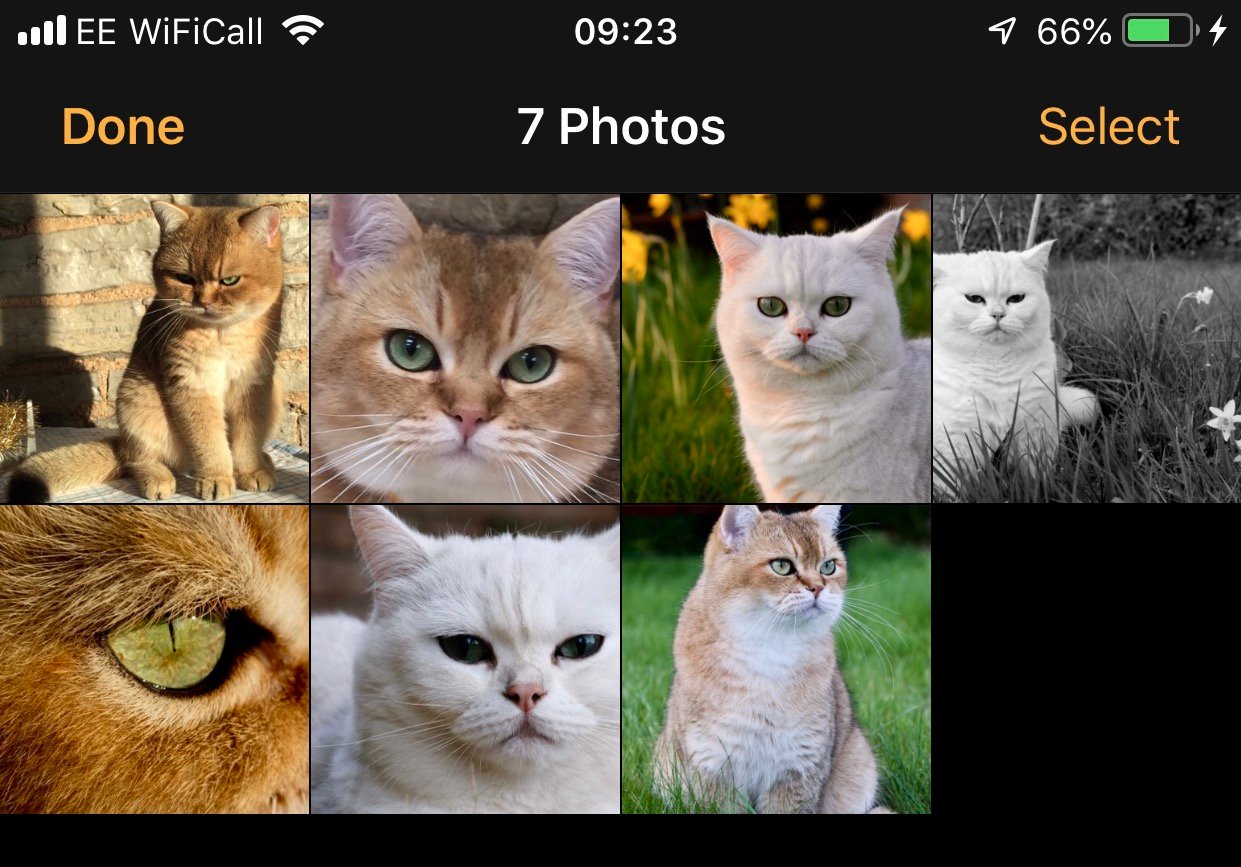 Photo faces are a great way to personalize your Apple Watch. Choose an album or select specific photos so every time you look at your watch you'll see something different; or choose a favorite photo to see all day long. Don't forget that you can make as many watch faces as you want and you can just swipe to change them on the Apple Watch. You can create dozens of photo watch faces if you wish, or use a photo watch face together with another face that provides information via complications for specific tasks, such as when you work out.
About Kirk McElhearn
Kirk McElhearn writes about Apple products and more on his blog Kirkville. He is co-host of the Intego Mac Podcast, as well as several other podcasts, and is a regular contributor to The Mac Security Blog, TidBITS, and several other websites and publications. Kirk has written more than two dozen books, including Take Control books about Apple's media apps, Scrivener, and LaunchBar. Follow him on Twitter at @mcelhearn. View all posts by Kirk McElhearn →