Apple + Security & Privacy + Software & Apps
Apple to remove "Do Not Track" feature from Safari
Posted on by Kirk McElhearn

Apple is planning to remove the Do Not Track feature from the Safari web browser with the next major updates of macOS Mojave and iOS. With versions 10.14.4 and 12.2 of these operating systems, respectively, the Do Not Track feature will no longer be available.
Introduced to Safari in 2014 (and having been proposed as a standard as early as 2011; see our past stories about DNT), Apple's implementation of Do Not Track told websites that you didn't want to be tracked or have your web browsing followed across multiple sites. As Apple noted, however, "it's up to the website to honor this request."
Since then, Do Not Track has proved to be essentially useless, as most websites simply ignore it. And, the existence of this feature can help trackers create a fingerprint of your web browser. This fingerprinting uses a number of variables in your browser and operating system to create what can be a unique profile capable of identifying you.
You can test this on the website Am I Unique? It looks at a set of data provided to websites by your browser, including which app you use, which operating system and version, the language of your operating system, your time zone, screen resolution, which plugins you have installed, and more.
Apple claims that its Intelligent Tracking Prevention (ITP), which it launched in 2017, is more efficient than Do Not Track, which has always been optional. It "keeps embedded content such as social media Like buttons, Share buttons and comment widgets from tracking you without your permission."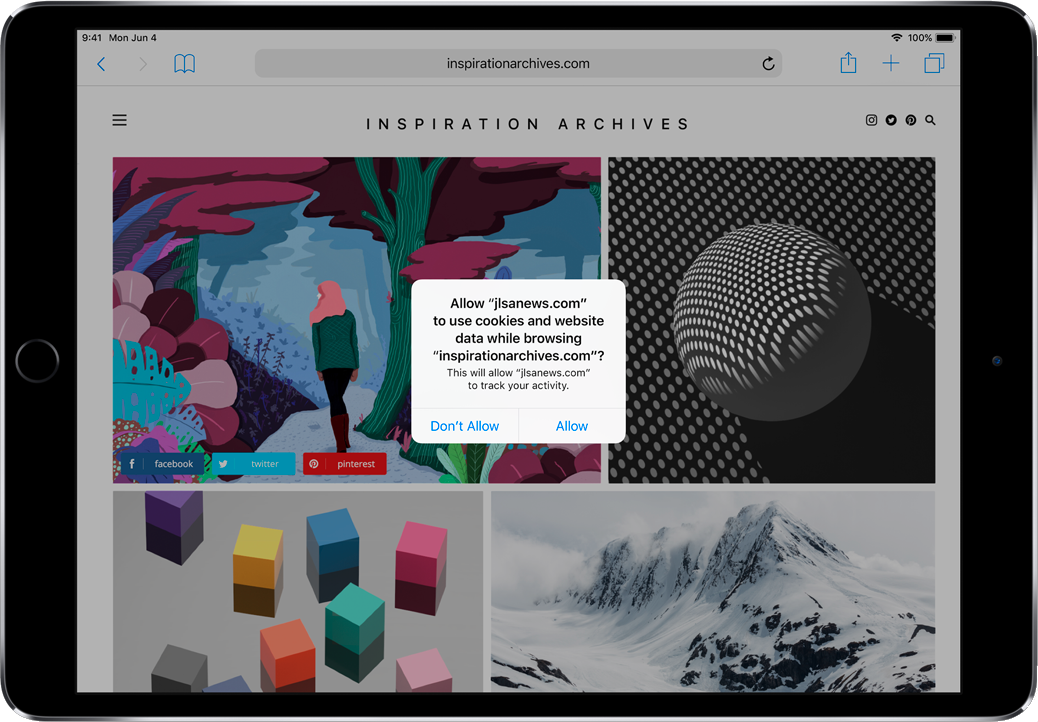 Apple said in its Worldwide Developers Conference (WWDC) keynote in 2018 that the version of Safari included with macOS Mojave and iOS 12 offered an improved version of Intelligent Tracking Protection that made it more difficult for users to be tracked across multiple sites.
Slides during the WWDC 2018 keynote offered a stylized visual representation of the change, depicting a human fingerprint (representing pre-ITP browsing), a slightly obscured fingerprint (representing the original ITP), and a heavily pixelized image that no longer looked like a human fingerprint (representing the new and improved ITP).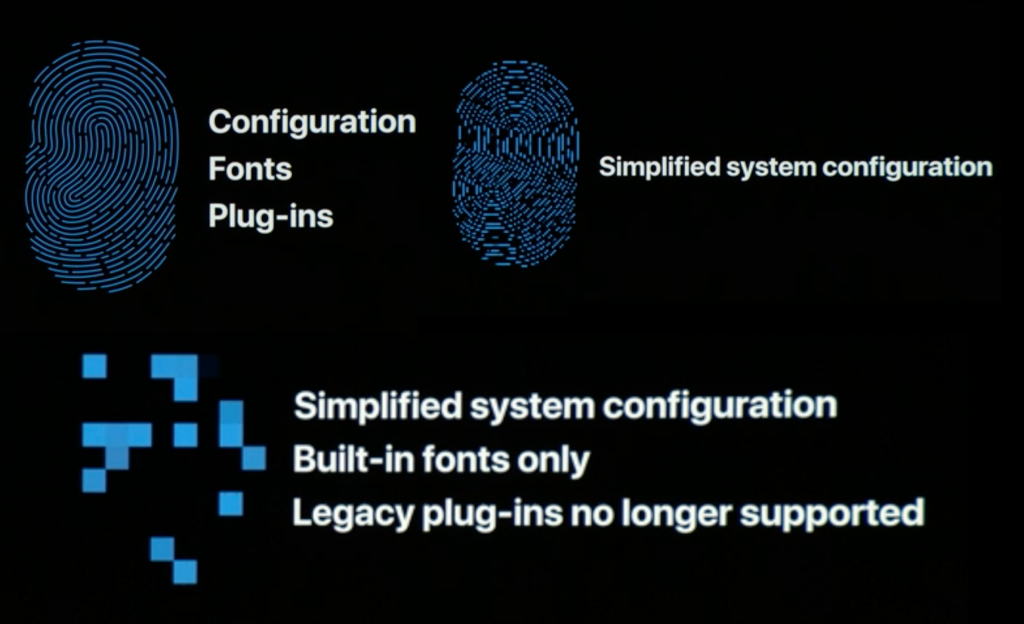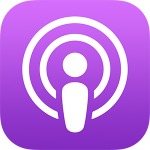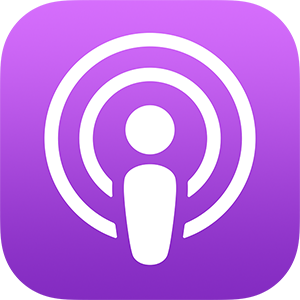 We discuss the removal of Do Not Track from Safari on this week's edition of the Intego Mac Podcast, so be sure to subscribe to make sure you don't miss the episode. You'll also want to subscribe to our e-mail newsletter and keep an eye here on The Mac Security Blog for updates.
Readers, what do you think? Has Apple made the right choice to remove Do Not Track? Is Safari's Intelligent Tracking Protection good enough? Leave a comment and share your thoughts.
About Kirk McElhearn
Kirk McElhearn writes about Apple products and more on his blog Kirkville. He is co-host of the Intego Mac Podcast, as well as several other podcasts, and is a regular contributor to The Mac Security Blog, TidBITS, and several other websites and publications. Kirk has written more than two dozen books, including Take Control books about Apple's media apps, Scrivener, and LaunchBar. Follow him on Twitter at @mcelhearn. View all posts by Kirk McElhearn →