Apple Introduces the iPhone 13, Apple Watch Series 7, and New iPads
Posted on by Kirk McElhearn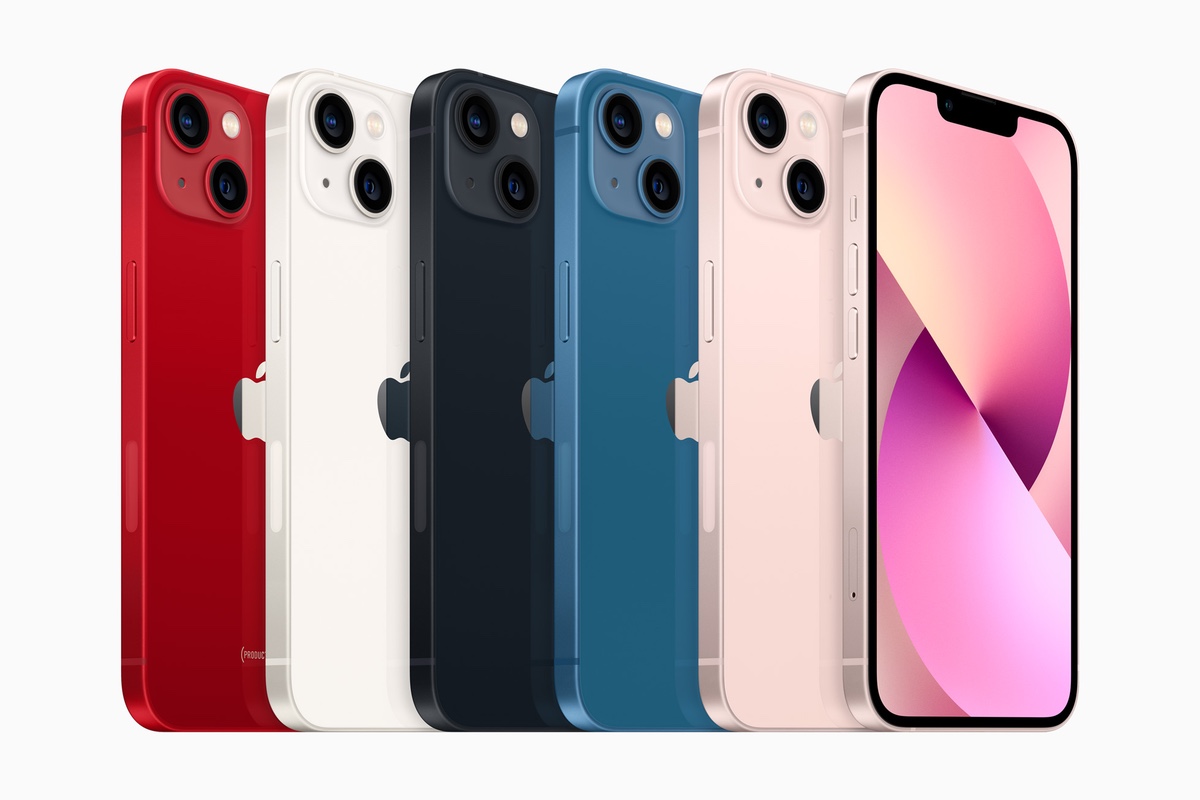 In another pre-recorded, virtual Apple event yesterday, Tim Cook emceed the presentation of this year's models. As expected, we learned about the iPhone 13, the Apple Watch Series 7, and we also got two updates to the iPad line: a refreshed, entry-level iPad, and a redesigned iPad mini. Here's everything that Apple presented.
New iPads
The show opened with a discussion of Apple TV+ programming, how many Emmy awards and nominations they have received, and some teasers for forthcoming shows, and the first product presented was the iPad. Apple's iPad line is probably the most democratic of all the company's products. There are four distinct models, a range of sizes, and prices run from $329 for the new iPad (9th generation) to $1,099 for the 12,9" iPad Pro. (These are, of course, starting prices, for wi-fi models with the base amount of storage.)
The 10.2" entry-level iPad has long been a fine tablet, ideal for most users, and Apple has refreshed this model with its A13 Bionic chip, improved display and battery life, and given a bump to its storage, which now starts and 64 GB. It can use the 1st generation Apple Pencil and external keyboards.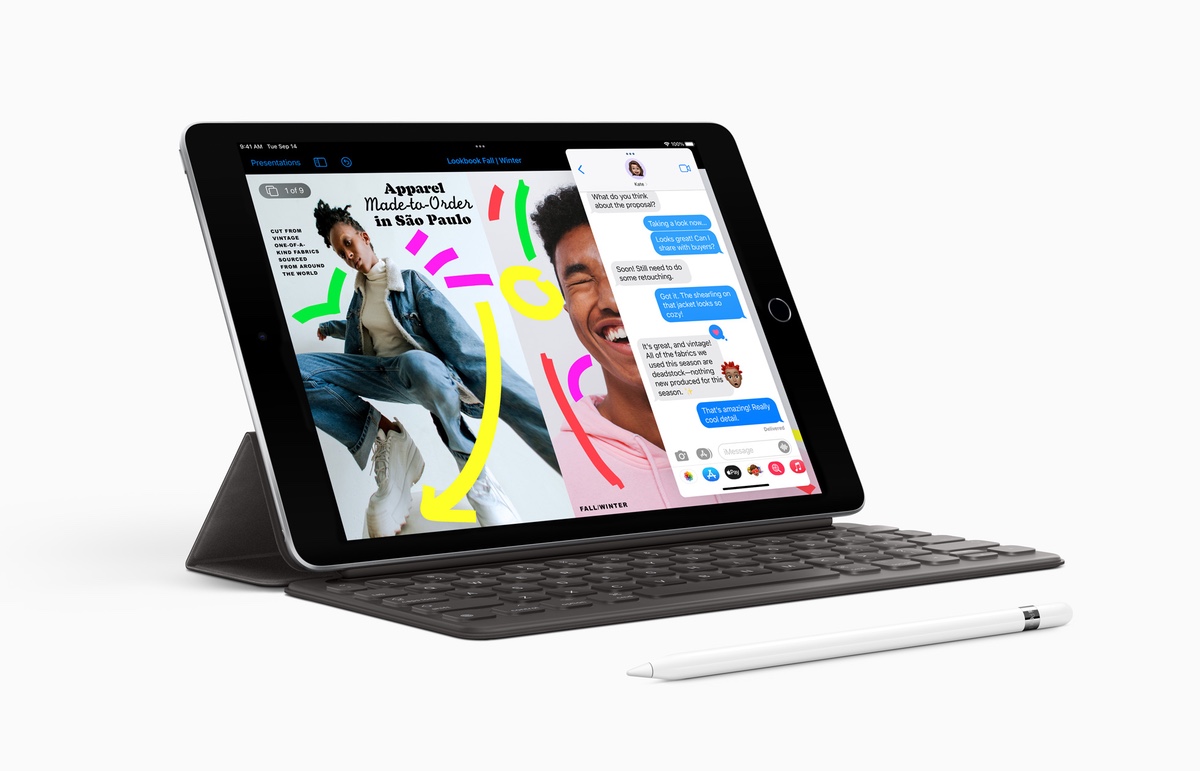 The iPad mini gets a redesign, making it similar to the current iPad Air, with flat sides, no home button (Touch ID is available on the top power button), and a slightly larger display. Apple repeatedly said that this was "edge-to-edge," but they must not have been looking at their own product photos. The bezels are smaller, but, as with the iPad Air and the iPad Pro, they look to be about 1 cm wide.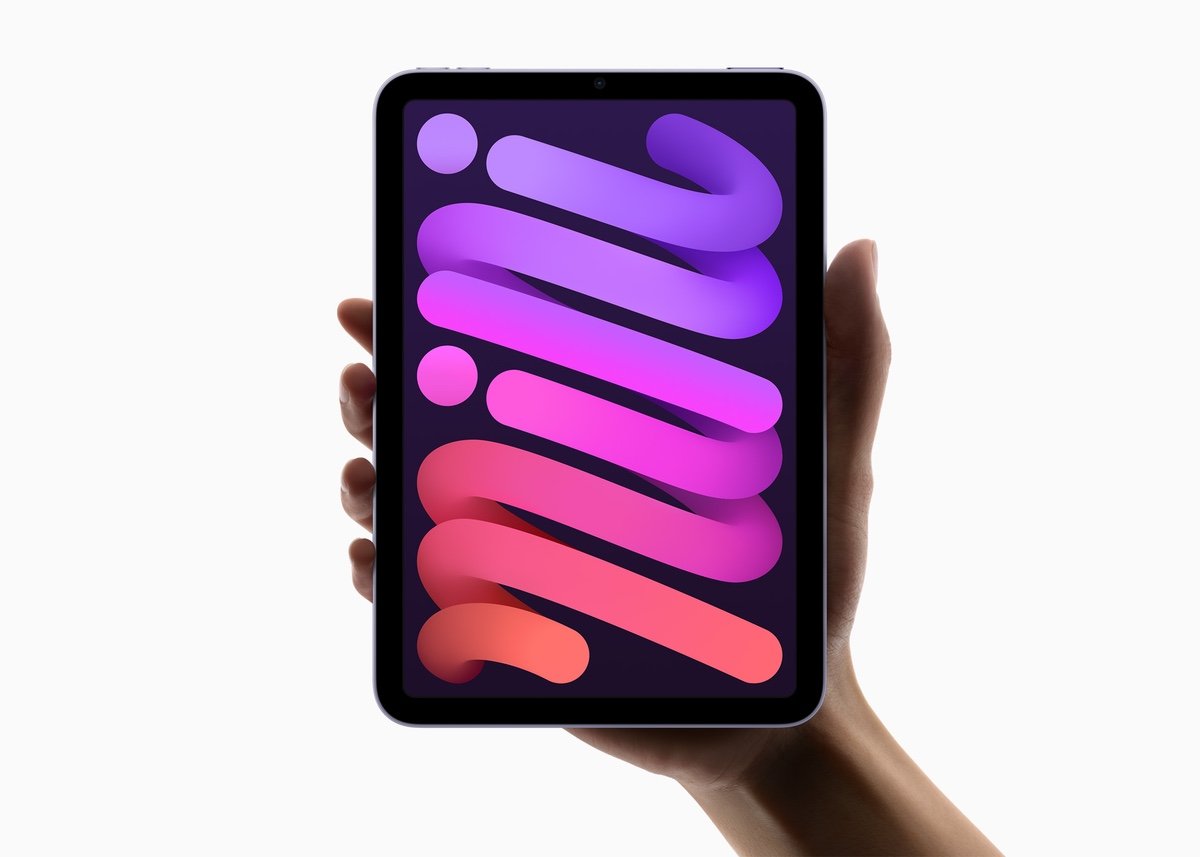 With a big processor bump (from the A12 to the A15), and improved cameras (both 12 Mp), the iPad mini is a step ahead of the iPad Air, and now with an 8.3" display, compared to 7.9" on the previous iPad mini, this diminutive device will certainly punch above its weight. It works with the 2nd generation Apple Pencil, and is available with 64 GB storage, with an option for 256 GB, as well as a 5G cellular option, and has USB-C connectivity. (Though this does not support the fastest millimeter-wave 5G.)
Both of these new iPads are available to order now.
Apple Watch Series 7
The new Apple Watch makes some notable changes in design, offering a larger screen, which is almost edge-to-edge, improvements in durability, and faster charging. However, most of its innards are the same; in fact, the processor is exactly the same as the Series 6, which explains why Apple didn't discuss performance of the new watch. (Not that performance of the Apple Watch is much of an issue.)
With a small increase of the case size, going from 40/44mm to 41/45mm, together with a reduction in the bezel size, Apple has increased the screen area by nearly 20% compared to the current Series 6, and more than 50% than the Series 3.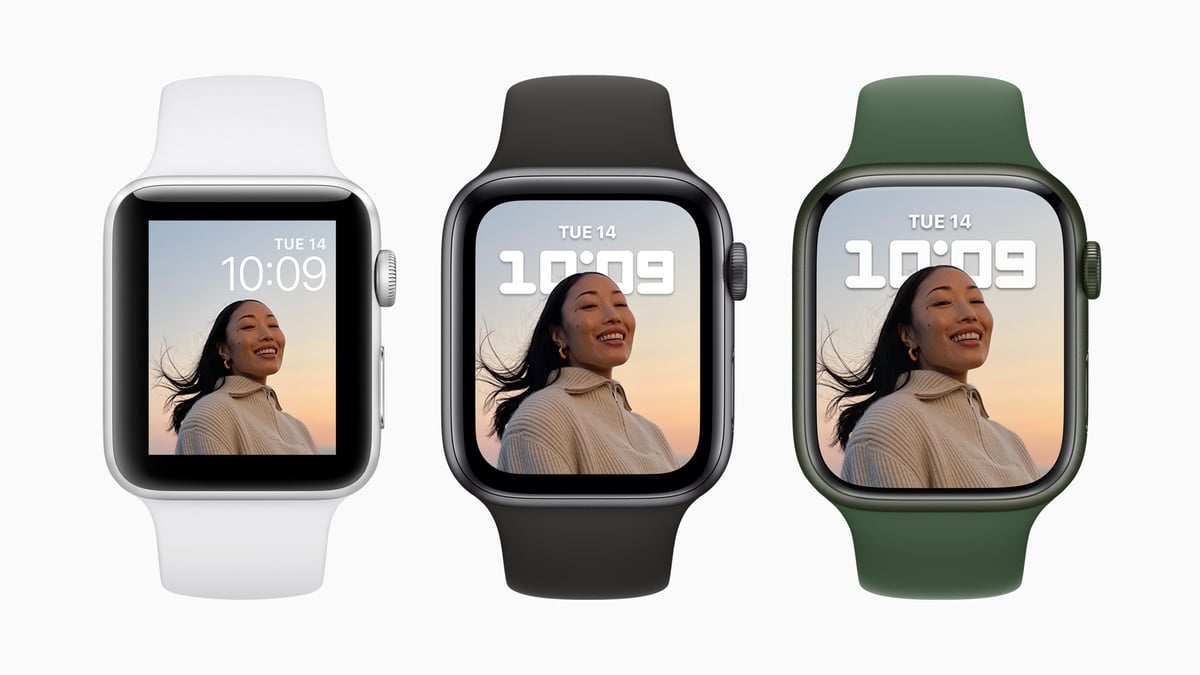 This additional space allows for larger, easier to access buttons, and a new type or swipe keyboard making it much easier to send text messages, and even emails. The additional area will allow watch faces to present more complications, or expanded complications, providing additional data on your wrist.
Apple touts the crystal as being their strongest ever, the new Apple Watch has IP6X dust resistance certification and WR50 water resistance. Apple is clearly iterating here, with no innovations, but just minor improvements to the device.
The Apple Watch Series 7 will be available "later this fall," and pricing starts at $399 for the aluminum wi-fi GPS model. Apple has not announced prices for the other models, but this is the same price as the current Series 6, so expect prices to be in line with last year's models.
iPhone 13
The star of the show was, of course, the iPhone 13, available in two styles, each of which has two sizes. The basic iPhone 13 is the standard 6.1" model, and the iPhone 13 mini has a 5.4" display. Apple stressed the Ceramic Shield, which provides more durable front glass, and improved battery life. With the same Super Retina XDR display as the iPhone 12, and a newer chip powering the device, there are no big leaps here, but some welcome tweaks. Starting at 64 GB storage, there are options for 256 GB and 512 GB, and pricing is the same as last year's model, $799 for the larger iPhone 13, and $699 for the iPhone 13 mini.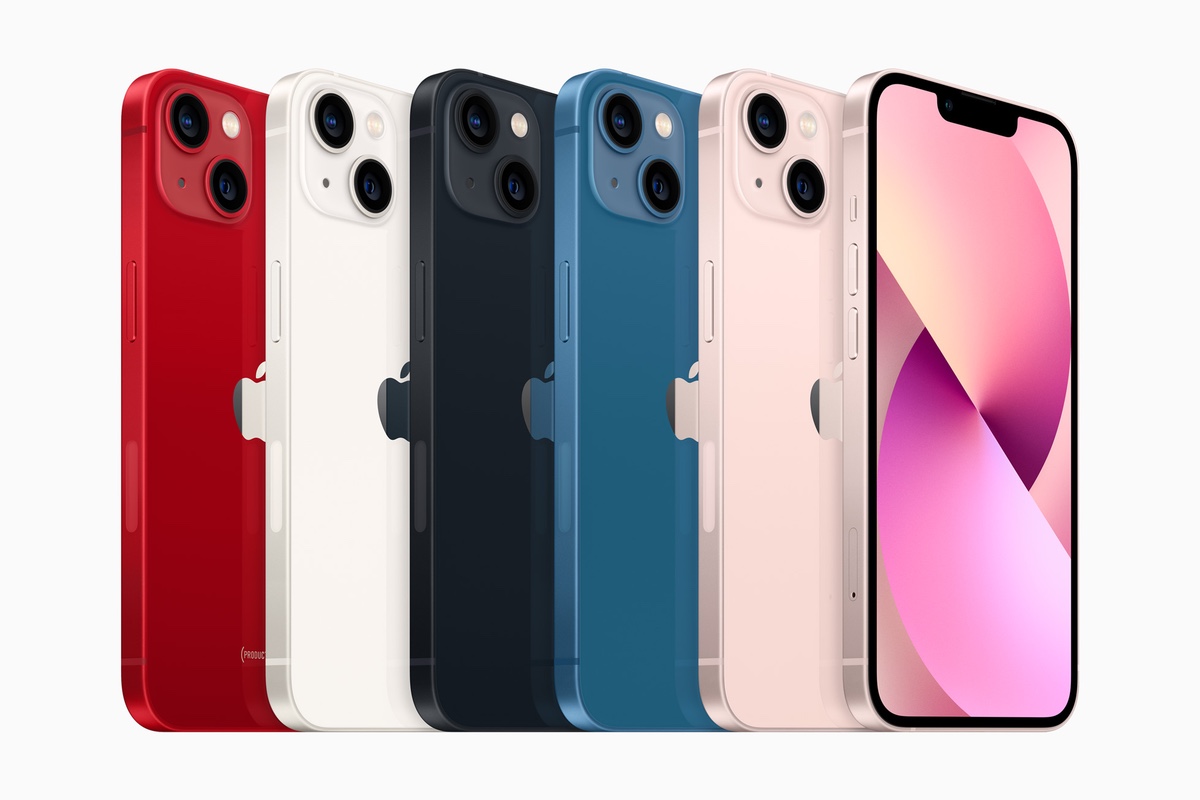 As is custom in recent years, the cameras on the new iPhones get most of the new features. All iPhone 13 models include sensor-shift optical image stabilization; this ensures that images are sharp when you're moving, or in low light, by moving the sensor, rather than by interpolating pixels. However, just this a few days ago, Apple warned that "high amplitude vibrations," such as those of high-power motorcycles, can damage iPhone cameras, because of the optical image stabilization. It was a bit odd during the Apple event to see a video of someone on a moped using an iPhone to help him make deliveries.
All the iPhone 13 models also get "photographic styles," which are like presets, which you can adjust and apply automatically to your photos. The iPhone has long had filters you can use when taking pictures; these photographic styles go much further, allowing you to set multiple adjustments to four default styles.
In addition, the iPhone 13 models get a new Cinematic Mode, which was demonstrated with the help of Oscar-winning director Katherine Bigelow. Cinematic Mode uses a technique called rack focus, which focuses on different elements in the frame of a video according to, for example, who is talking. You see this often in films, where one person is in focus, then the camera changes focus to highlight another person. The iPhone 13 will do this automatically, but you'll be able to adjust this in post-production, when you make your next feature film. Which you'll now be able to shoot in ProRes format, on Pro models, at up to 4K at 30 fps, though, interestingly, you'll need at least 256 GB storage to be able to do this, apparently because of the file size. If you have a 128 GB model, you'll only be able to shoot ProRes in 1080p at 30 fps. (ProRes will be available later this year.)
Camera improvements to the Pro models include macro mode, for close focus of things like flowers and bugs, night mode in the telephoto lens, and night mode portraits, which take advantage of the Pro models' Lidar scanners.
Aside from the camera improvements, the Pro models get a speed bump, going from the A14 chip to the A15. Apple didn't compare this chip to the previous version, but just says that it's the "fastest chip ever in a smartphone." Which was probably the case for its predecessor. But it is notable that Apple didn't compare the new A15 chip to its predecessor, which has led many to assume that performance gains are minimal.
The Pro models also feature ProMotion, which uses adaptive refresh rates of up to 120 Hz, to provide a smoother experience, while saving power when fast refresh rates aren't needed. Battery life is improved substantially in the Pro models, and there's a new 1 TB storage option.
The main question with new iPhones is whether it's worth upgrading to the new model. Unless you're planning to shoot feature films – or even shorts – there aren't that many changes between the iPhone 12 and the iPhone 13, and the main changes are in the Pro models. If you've got an older iPhone, and the camera is important to you, then the improvements in the past couple of years have been notable. While the processors get a bit faster each year, and the displays improve, there's not that much that changes the way your phone works for its most common tasks. 5G, which was the marquee feature for last year's iPhone 12, still hasn't delivered on its promise of high-speed downloads. While it is rolling out around the world, few people will get the fastest millimeter-wave 5G, and many people find that 4G service is faster than 5G. (Note that only US models feature support for millimeter-wave 5G.)
If you look at a comparison of features for the iPhone 13, iPhone 12, and iPhone 11, you'll see that, aside from camera features, improvements in the display, and slightly better battery life, there's not that much difference across these models. Comparing the same three Pro versions shows similar results.
As always, the new iPhones are the best iPhones ever, but do you really need a new iPhone?
How can I learn more?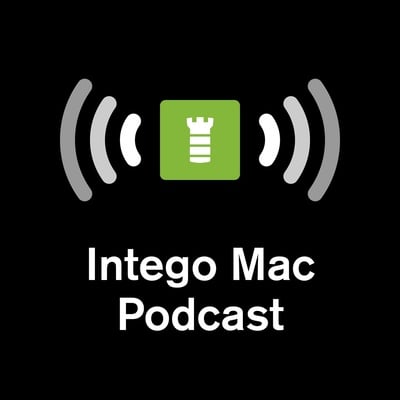 Each week on the Intego Mac Podcast, Intego's Mac security experts discuss the latest Apple news, security and privacy stories, and offer practical advice on getting the most out of your Apple devices. Be sure to follow the podcast to make sure you don't miss any episodes.
You can also subscribe to our e-mail newsletter and keep an eye here on Mac Security Blog for the latest Apple security and privacy news. And don't forget to follow Intego on your favorite social media channels: Facebook, Instagram, Twitter, and YouTube.
About Kirk McElhearn
Kirk McElhearn writes about Apple products and more on his blog Kirkville. He is co-host of the Intego Mac Podcast, as well as several other podcasts, and is a regular contributor to The Mac Security Blog, TidBITS, and several other websites and publications. Kirk has written more than two dozen books, including Take Control books about Apple's media apps, Scrivener, and LaunchBar. Follow him on Twitter at @mcelhearn. View all posts by Kirk McElhearn →