Apple CEO: Android is beating us in the market… for mobile malware
Posted on by Graham Cluley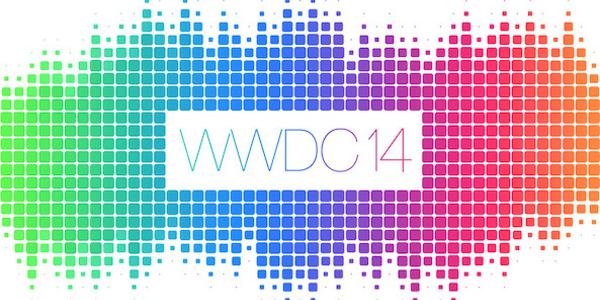 Developers from around the world have congregated at Apple's Worldwide Developers Conference (WWDC) in San Francisco this week to find out what's around the corner.
And it didn't take long for Apple CEO Tim Cook to take a pot-shot at the iPhone's arch-rival in the smartphone wars: Android.
Just 45 minutes into the company's keynote, which was streamed live on the web, Cook couldn't contain his glee at describing how well iOS devices were selling, and had one profound difference that he wanted to point out between the rival operating systems.
Apple CEO Tim Cook says that in total 800 million iOS devices have been sold, and that in the past 12 months 130 million customers buying iPads, iPhones and iPod Touches were purchasing their first ever Apple device.
Cook humorously declared that many of these new customers were switchers who had previously bought an Android phone "by mistake," and then sought "a better experience and a better life" by trying iPhones and iOS.
The Apple CEO went on to argue that one of the reasons for iOS's popularity is that Apple has made the latest versions of its mobile operating system available for as many people as possible.
Indeed, the company claims that almost 9 out of 10 people in the iOS install base are running the latest version of the operating system.
Apple isn't the kind of company to talk about its competitors – unless it feels it can't afford to ignore them. In the case of Android, however, Apple has a killer blow.
89% of iOS users are running iOS 7. How does that compare to Android? How many Android users are running the latest version of that operating system?
Oh dear. Only 9% of Android users, less than 1 out of 10, are running Android Kitkat.
Over a third of Android users, claims the Apple CEO, are actually running a a version of Android from four years ago:
"That's like ancient history. Now that means that these customers are not getting great new features, they're not able to run your latest apps, and and they don't security updates that they may need to stay safe. And this is particularly important for Android, which dominates the mobile malware market."
Cook made a point of bringing to the audience's attention the views of journalist Adrian Kingsley-Hughes, a self-confessed "big fan of Android," who in April painted a memorable picture of the problem in a ZDNet article:
"Android fragmentation [is] turning devices into a toxic hellstew of vulnerabilities."
Just to underline the point, Cook made sure his Keynote slide animated the word "hellstew" with some burning flames.
I think Cook is right. I might not agree with everything Apple does, but the facts speak for themselves.
Every day new Android malware, adware and dodgy apps are found, some of it even managing to infiltrate the poorly-policed official Google Play store.
Apple is a company of control freaks, and there are plenty of smartphone users who prefer the flexibility and openness of the Android platform.
But it is Apple's very control freakery, the tight oversight of everything to do with their devices – from what apps are allowed in the store, how it rolls out updates, and the hurdles the company puts in front of jailbreakers – that have helped keep iOS almost entirely unscathed from malware.
So maybe we can forgive them a little for crowing about their success, and pointing a finger at Android's significant malware problem.
Apple was, of course, using the WWDC keynote as a platform to announce iOS 8 to the world, which will be available later this year, and demonstrate some of its new features.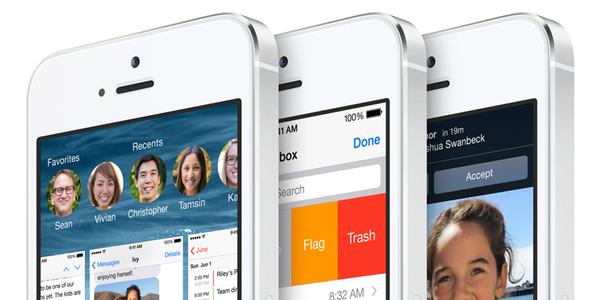 Apple says iOS 8 will be available, for free, for the iPhone 4S, iPhone 5, iPhone 5c, iPhone 5s, iPod touch 5th generation, iPad 2, iPad with Retina Display, iPad Air, iPad mini and iPad mini with Retina display. And I fully expect, after its release, to see a large percentage of iOS users to have upgraded to it in a short amount of time.
Of course, it's not good news for everyone. iPhone 4 users, for instance, will find themselves without an invitation to the iOS 8 party.
If you are running an iPhone 4 or earlier, and want to run the latest version of iOS come this fall, it sounds like you're going to have to be one of those looking to upgrade their iPhone, and swell Apple's coffers even further.
Do you have an opinion on the differences between Android and iOS when it comes to security? Leave a comment below.
About Graham Cluley
Graham Cluley is an award-winning security blogger, researcher and public speaker. He has been working in the computer security industry since the early 1990s, having been employed by companies such as Sophos, McAfee and Dr Solomon's. He has given talks about computer security for some of the world's largest companies, worked with law enforcement agencies on investigations into hacking groups, and regularly appears on TV and radio explaining computer security threats. Graham Cluley was inducted into the InfoSecurity Europe Hall of Fame in 2011, and was given an honorary mention in the "10 Greatest Britons in IT History" for his contribution as a leading authority in internet security. Follow him on Twitter at @gcluley. View all posts by Graham Cluley →