Adobe Issues Flash Player 21.0.0.182, Closes Holes with Exploits
Posted on by Derek Erwin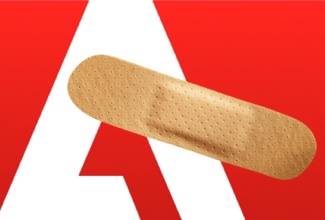 Adobe Systems has released Flash Player 21.0.0.182 today with patches for numerous security holes in its Flash software for Mac and Windows. These patches address 23 critical vulnerabilities (CVEs)—one of which an exploit exists for and is being used in the wild—that could potentially allow malicious folks to take control of the affected computer.
Adobe confirmed the tech company is "aware of a report that an exploit for CVE-2016-1010 is being used in limited, targeted attacks."
Affected Adobe software is listed as follows: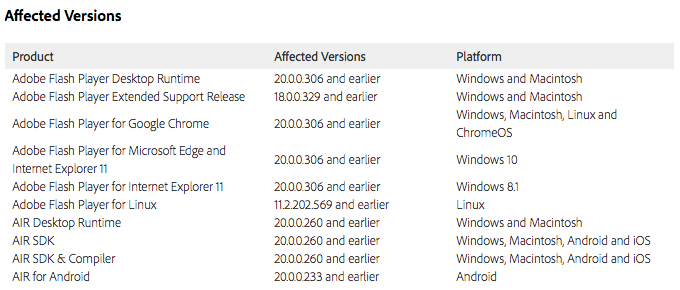 The vulnerabilities patched with Flash Player 21.0.0.182 are described as follows:
For a list of acknowledgements highlighting the researchers who discovered the flaws patched in today's update, see Adobe's Security Bulletin (APSB16-08).
Mac and Windows users running Adobe Flash Player Desktop Runtime should update to Flash Player 21.0.0.182 (17.7 MB) immediately, and Linux users should update to Flash Player 11.2.202.577 by visiting the Adobe Flash Player Download Center. Adobe Flash installed with Google Chrome will be automatically updated to the latest Google Chrome version, which will include Adobe Flash Player 21.0.0.182 for Windows, Macintosh, Linux and Chrome OS.