How to Use iCloud+, with Additional Security and Privacy Features, and More
Posted on by Kirk McElhearn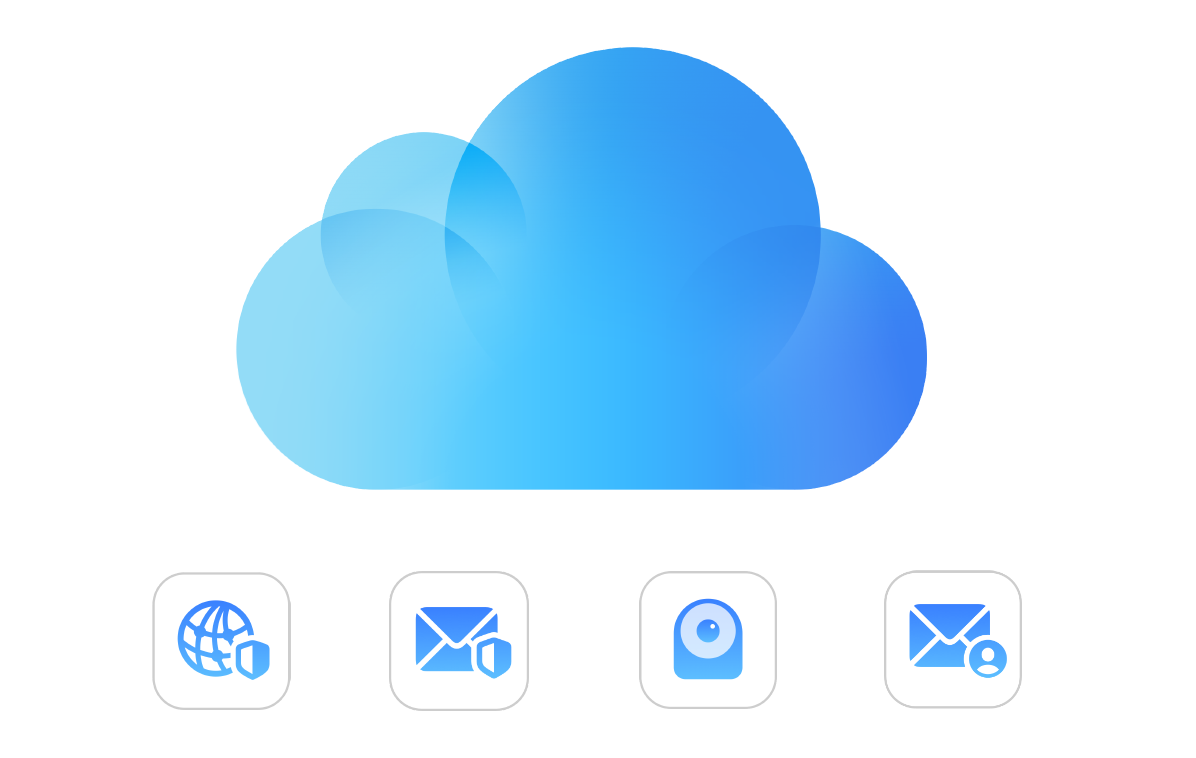 As Apple has released iOS15 and iPadOS 15 this week, the service they announced in June, iCloud+, is also now available. iCloud+ provides three useful features that enhance security and privacy, plus one more feature that many people will find useful.
Here's how iCloud+ works.
What is iCloud+?
iCloud+ is a new bundle of features that are added to paid iCloud accounts. If you already pay for additional storage – above the 5 GB you get with an Apple ID – then you have iCloud+ right now. If not, you can upgrade your iCloud account for $1 a month and get 50 GB storage, as well as these new features.
iCloud Private Relay
Hide My Email
Custom email domain
HomeKit Secure Video
Each plan offers all four of the additional features, but HomeKit Secure Video provides different options according to the storage you purchase.
50 GB storage: one camera
200 GB storage: five cameras
2 TB storage: unlimited cameras.
Note that you can share these features with up to five other family members.
How do I upgrade to iCloud+?
To upgrade your iCloud account:
On Mac
Go to System Preferences, then click Apple ID at the top of the window. Click iCloud in the sidebar, then, at the bottom right of the window, click Manage.
Click Change Storage Plan or Buy More Storage, and choose an option. Click Next, sign in with your Apple ID password, and the upgrade will take place immediately; you'll be billed monthly for the storage.
On iPhone or iPad
Go to Settings > Your Name, then tap iCloud > Manage Storage. Tap Buy More Storage or Change Storage plan and follow the instructions.
Here's what the different features offer.
Hide My Email
Hide My Email allows you to create random email addresses that forward to your iCloud email address. You can use them to register for websites, apps, and services, and delete them if you don't want to be contacted any more.
You can create addresses for one-time use on individual websites, and they get forwarded to your iCloud address. You can turn them off at any time, so if you get spammed you can cut the spam at the source.
To learn how to use this feature, read How to Use Apple's Hide My Email.
iCloud Private Relay
iCloud Private Relay hides your IP address, which can be used to fingerprint your device and create a profile of you and your activity. It does this by using two proxies – internet servers that translate your IP address – and neither of these proxies knows both your IP address and the site your device is accessing.
iCloud Private Relay may sound like a VPN, but it's not; it has some of the features found in most VPNs, but it's a lot more limited. iCloud Private Relay only works with Safari, DNS queries, and some apps, whereas a VPN protects traffic on all apps and services on your device. It doesn't offer the same privacy as a good VPN, and doesn't allow you to choose a location from which your device appears to be connection.
To learn how to use this feature, read How to Use iCloud Private Relay. And to understand the difference between iCloud Private Relay and a VPN, read Is Apple's iCloud Private Relay a VPN? Not Even Close—Here's Why.
Note that Apple is currently saying that iCloud Private Relay is "in beta," so, while you can activate it, the company is not guaranteeing that it is fully functional.
HomeKit Secure Video
If you use security cameras at home, you know that your videos may be stored on servers run by the camera manufacturer. This can be a privacy issue, and because of this, Apple has created HomeKit Secure Video, which works with any HomeKit compatible security camera.
If you already have HomeKit compatible cameras, then you know how they work with HomeKit. The only difference now is that "The video captured by your cameras is privately analyzed and encrypted on your home hub device (HomePod, Apple TV, or iPad) and securely uploaded to iCloud so that only you and those you share it with can view it." These videos are stored for 10 days, and don't count against your iCloud storage, but, as mentioned above, your storage amount does affect the number of cameras you can use. With 50 GB, you can use one camera; 200 GB allows you to use five cameras; and with a 2 TB account, you can use unlimited cameras.
Read this Apple support document for more on using HomeKit Secure Video.
Custom email domain
With an iCloud account, you have an email address that can use @icloud.com, @me.com, and @mac.com. But what if you want your address to be [email protected]? You could always buy email hosting and assign a domain, but now Apple lets you do this as part of your iCloud+ account.
In addition, you can use your custom domain with your family group, if you have one, so anyone in your group can have their own custom email address.
To set up a custom email domain, you'll need to first register a domain with a domain registrar. There are thousands of these, and a domain can be as cheap as about $10 a year.
Next, go to www.icloud.com/settings/customdomain, and follow the instructions.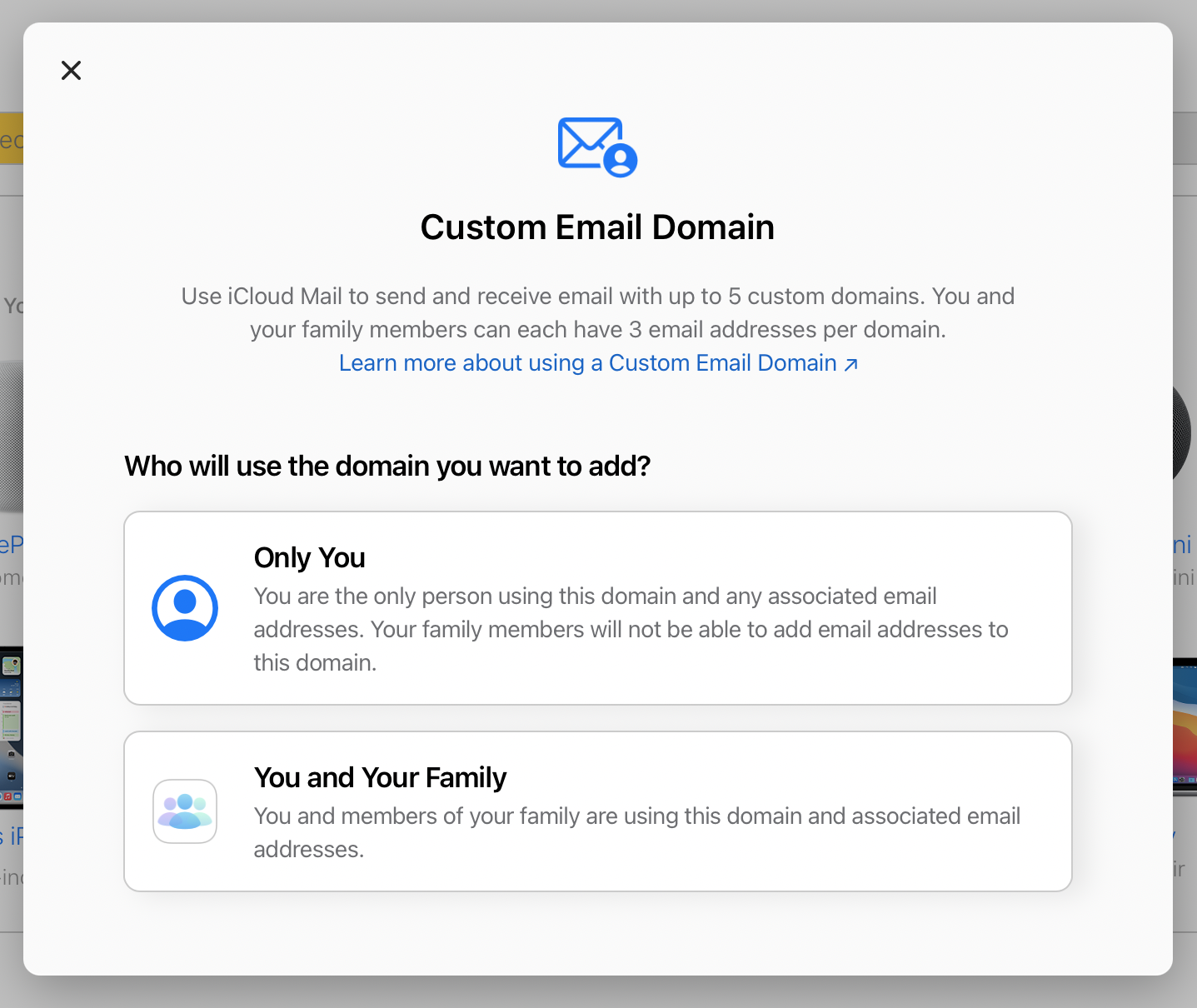 For more on setting up a custom domain, read this Apple support document.
iCloud+ is a no-brainer. At a minimum, iCloud Private Relay and Hide My Email are useful privacy features, and if you do have HomeKit compatible cameras, being able to store them securely is excellent. Not everyone will want to use a custom email domain, but if you do, this is a lot easier than setting up – and paying for – email hosting. If you don't have more than the basic 5 GB iCloud storage, upgrade now, so you can back up more devices, store more photos in the cloud, and use the new iCloud+ features.
How can I learn more?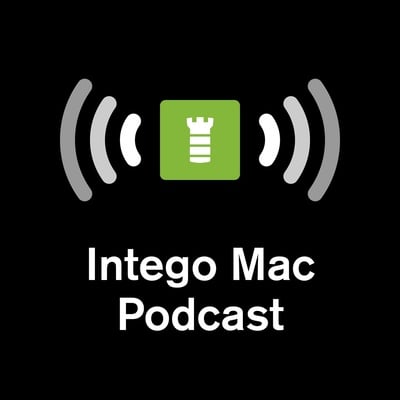 Each week on the Intego Mac Podcast, Intego's Mac security experts discuss the latest Apple news, security and privacy stories, and offer practical advice on getting the most out of your Apple devices. Be sure to follow the podcast to make sure you don't miss any episodes.
You can also subscribe to our e-mail newsletter and keep an eye here on Mac Security Blog for the latest Apple security and privacy news. And don't forget to follow Intego on your favorite social media channels: Facebook, Instagram, Twitter, and YouTube.
About Kirk McElhearn
Kirk McElhearn writes about Apple products and more on his blog Kirkville. He is co-host of the Intego Mac Podcast, as well as several other podcasts, and is a regular contributor to The Mac Security Blog, TidBITS, and several other websites and publications. Kirk has written more than two dozen books, including Take Control books about Apple's media apps, Scrivener, and LaunchBar. Follow him on Twitter at @mcelhearn. View all posts by Kirk McElhearn →