Everything Apple announced at its "Wonderlust" event: iPhone 15, Watch Series 9, and more
Posted on by Kirk McElhearn and Joshua Long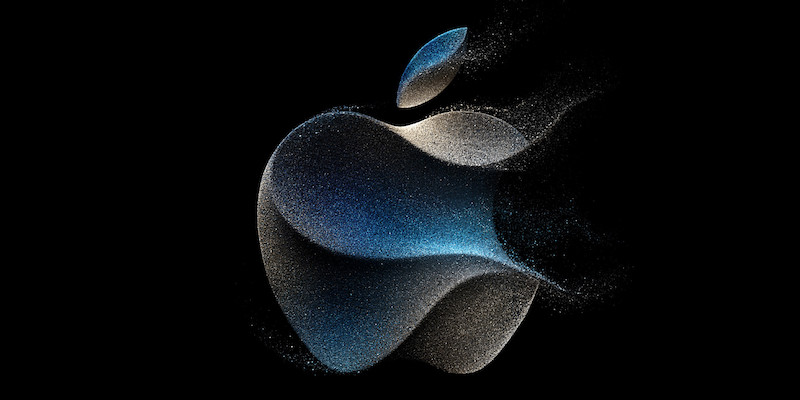 Apple held its annual September new-product event today, presenting new Apple Watch and iPhone models. Arguably, neither product line got many new major features; they iterate on existing models with mostly tiny tweaks that could prompt some people to upgrade their devices.
Here are all the main takeaways from the Apple Event itself—including subtle revelations discovered after the livestream ended.
In this article:
Apple and the environment
The big star of this year's Apple event is the environment. Apple spent a lot of time discussing its efforts toward achieving zero-carbon products. The company plans to make all of its products carbon-neutral by 2030. Apple introduced a new carbon-neutral logo to highlight those products that are the most environmentally friendly.

All Apple Watch hardware is carbon neutral, and those paired with the company's textile loop bands—the Sport Loop, Trail Loop, and Alpine Loop—get the logo. Other bands are not carbon neutral.
Apple has also introduced a new material, called FineWoven, for phone cases and watch bands. Made from nylon and polyester, these items are designed to replace leather iPhone cases and watch bands. Apple has discontinued both its leather cases for the iPhone and its leather Watch bands, including those made by Hermès.
Apple claims that this change is for environmental reasons, but it's fair to point out that many users of leather iPhone cases and Apple Watch bands have found that they don't last very long. Apple's leather iPhone cases used to last for several years, but recent versions aren't as durable.
Apple Watch Series 9

It's hard to make major changes to mature products like the Apple Watch and the iPhone. Nevertheless, the Apple Watch Series 9 has a few interesting new features.
One of those is a faster chip, the S9. This new chip increases some of the Watch's capabilities, such as allowing on-device Siri requests. You no longer need your Watch to be near your iPhone, which has frustrated me to no end. On current Apple Watch models, you can perform some Siri requests, such as sending messages, but others fail. This on-device Siri also extends to health data, and the Apple Watch Series 9 can access and log your health data.
The Ultra Wideband (UWB) chip also allows for "precision finding" of an iPhone or a friend, similar to what is currently available with an iPhone using the Find My app. The display is brighter, and now maxes out at 2000 nits, twice that of the Series 8, and it can dim as low as 1 nit to not annoy people nearby in dark rooms.
The most useful new feature on the Apple Watch Series 9 is the "magical" double-tap gesture. If you tap your thumb and fingers twice, the Apple Watch will activate the primary button in an app. These include the snooze button for alarms, the answer button for phone calls, and you can even take a photo on your iPhone using the watch's Camera Remote app. This is noted as being available in a software update coming "next month."
Technically, a similar finger-tap gesture has already been an accessibility feature for some time. However, it appears that Apple has further refined the feature (for example, reducing false positives) and now deems it ready for mass adoption.
It remains to be seen how Apple will handle double-tap gestures when wearing both an Apple Watch and an Apple Vision Pro headset, which also uses the gesture. Quite likely, the Vision Pro will take precedence over the Watch when in the immersive environment.
The new Apple Watch models will also get NameDrop, a new proximity-based contact-sharing technique that was previously demoed at WWDC as an iPhone feature. Like the finger-touch gesture, NameDrop will come to watchOS 10 later this year.
Apple Watch Ultra 2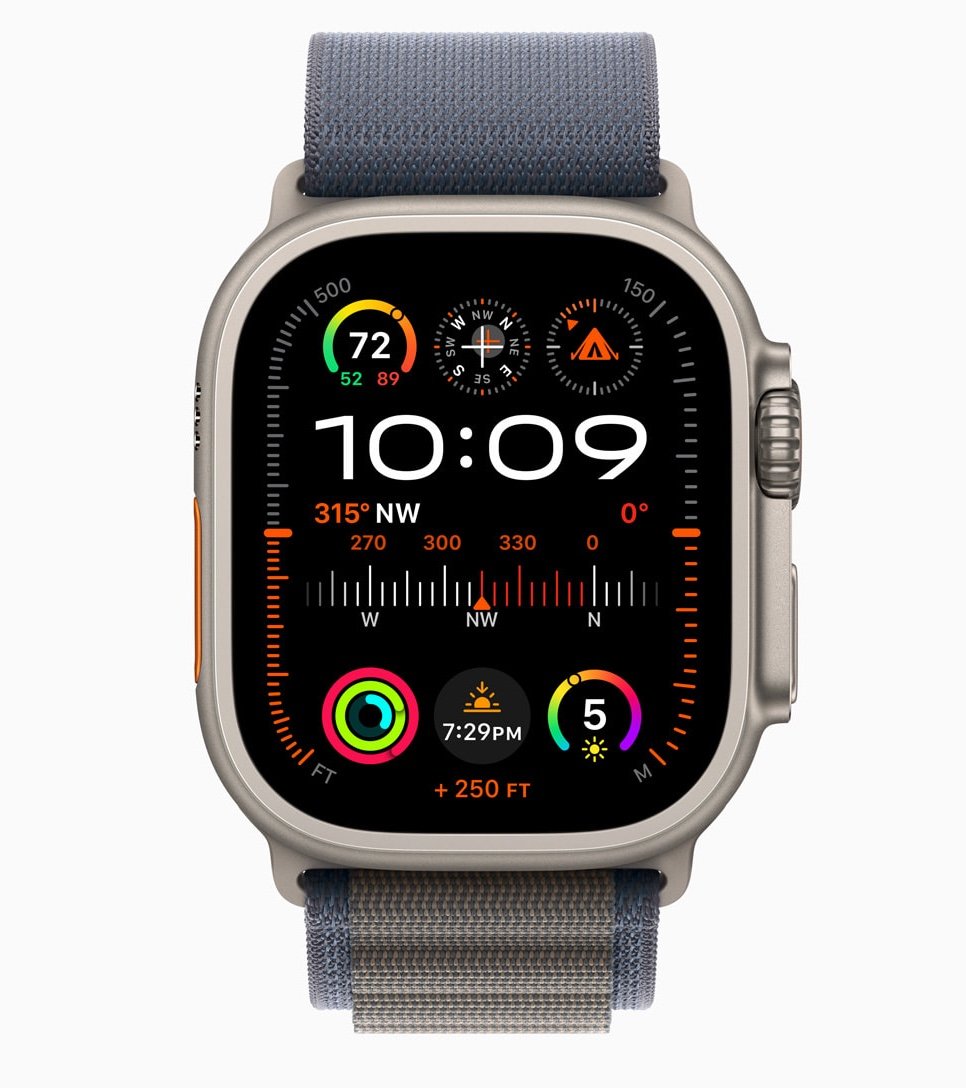 The Apple Watch Ultra 2 gets all of the above features, and its brightness increases to a maximum of 3000 nits; Apple notes that this is the brightest display ever incorporated into an Apple device. A new Modular Ultra watch face can display real-time data, including seconds, altitude, or depth. This model also gets some added underwater features and a new Depth app.
Aside from these features, there are no changes to the Apple Watch Ultra 2. There had been rumors of a different color, but there is still only the silver titanium case.
iPhone 15 and iPhone 15 Plus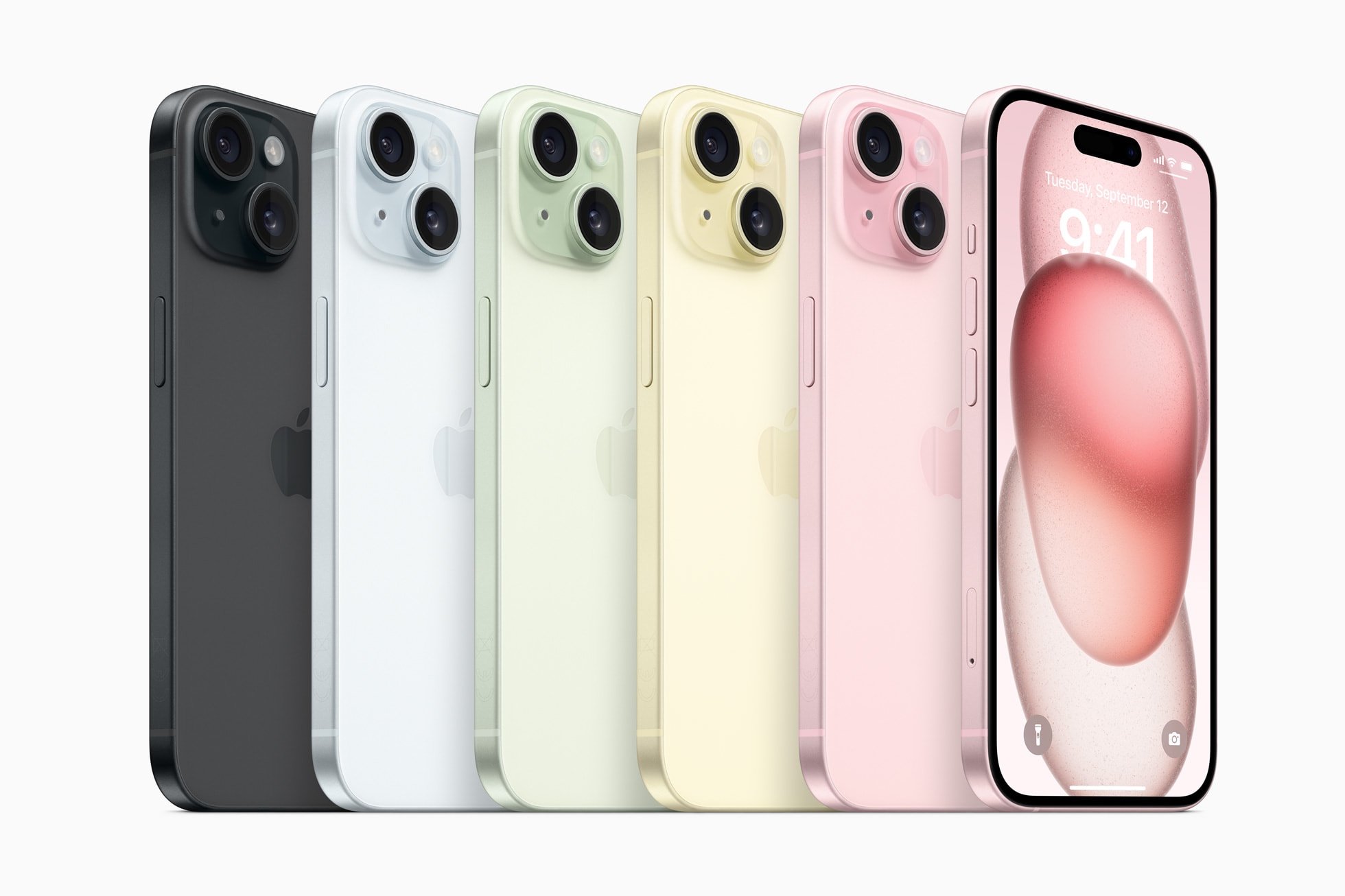 As is often the case, Apple introduces new features on the Pro models of the iPhone, then brings them to the standard model the following year. The iPhone 15 and 15 Plus get the dynamic island, which provides data in the pill-shaped black section at the top of the display. These models also get a 48 MP camera, brightness up to 2000 nits, and the A16 Bionic chip, which was in the iPhone 14 Pro models.
Voice Isolation is a new feature to make phone calls sound better; this can eliminate background sounds when you're on a call to make your voice clearer.
And a new Roadside Assistance by Satellite feature, available only in the U.S., through AAA, can enable you to get help if you have car trouble and you're out of cellular range.
iPhone 15 Pro and Pro Max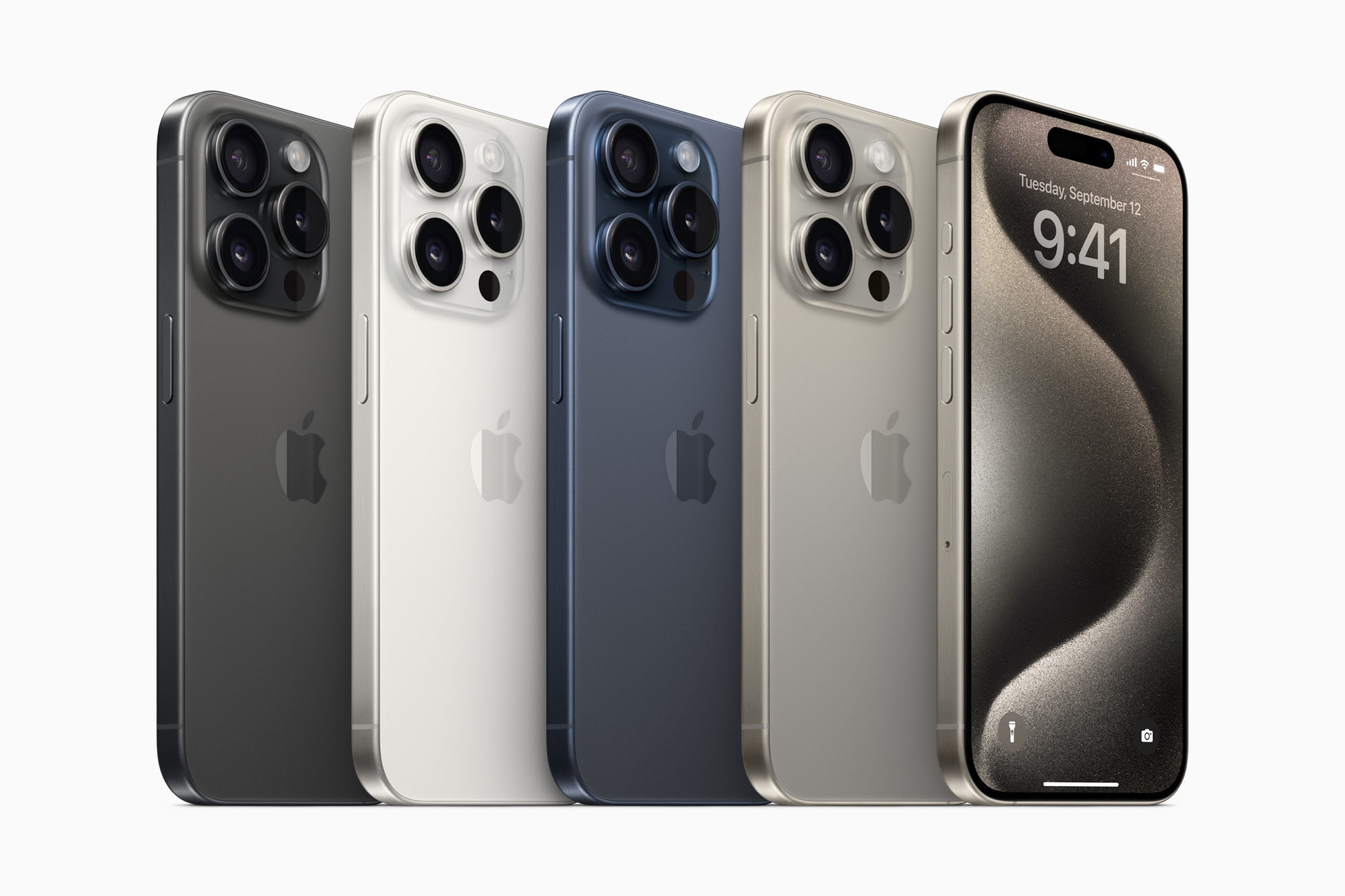 Both of Apple's new Pro models get new features and a new case material: titanium. This sleek metal case is available in four colors and is lighter and more resistant than stainless steel. Their new A17 chip is faster and more efficient, as one might expect.
The iPhone 15 Pro models also feature an Action Button, which replaces the silent mode toggle switch. By default, it enables or disables silent mode, but you can map it to engage other features, such as the flashlight, voice memos, and focus modes, and you can even run shortcuts.
While the iPhone Pro models got a big upgrade to the camera last year, moving from 12 MP to 48 MP, this year, Apple adds a new 5X zoom lens on the Pro Max. This is enabled using a tetraprism, a prism that bounces light four times to make the distance from the lens to the sensor long enough to increase the focal length. Apple is also, finally, talking about their lenses and zoom levels in 35mm equivalents. This is a common language when discussing camera lenses that allows photographers to understand the focal length of a lens. The range on an iPhone Pro model goes from 13mm to 120mm, plus macro.

The iPhone 15 Pro models can also shoot "spatial video," using the ultra-wide and main cameras, which will be viewable on Apple's forthcoming Vision Pro device—which Apple maintains is coming in the first half of 2024.
The iPhone product line now includes five models, starting from $429 to $999, with the most expensive model of the iPhone 15 Pro, with base storage of 256 GB, starting at $1199. There is no longer an older iPhone mini in the lineup.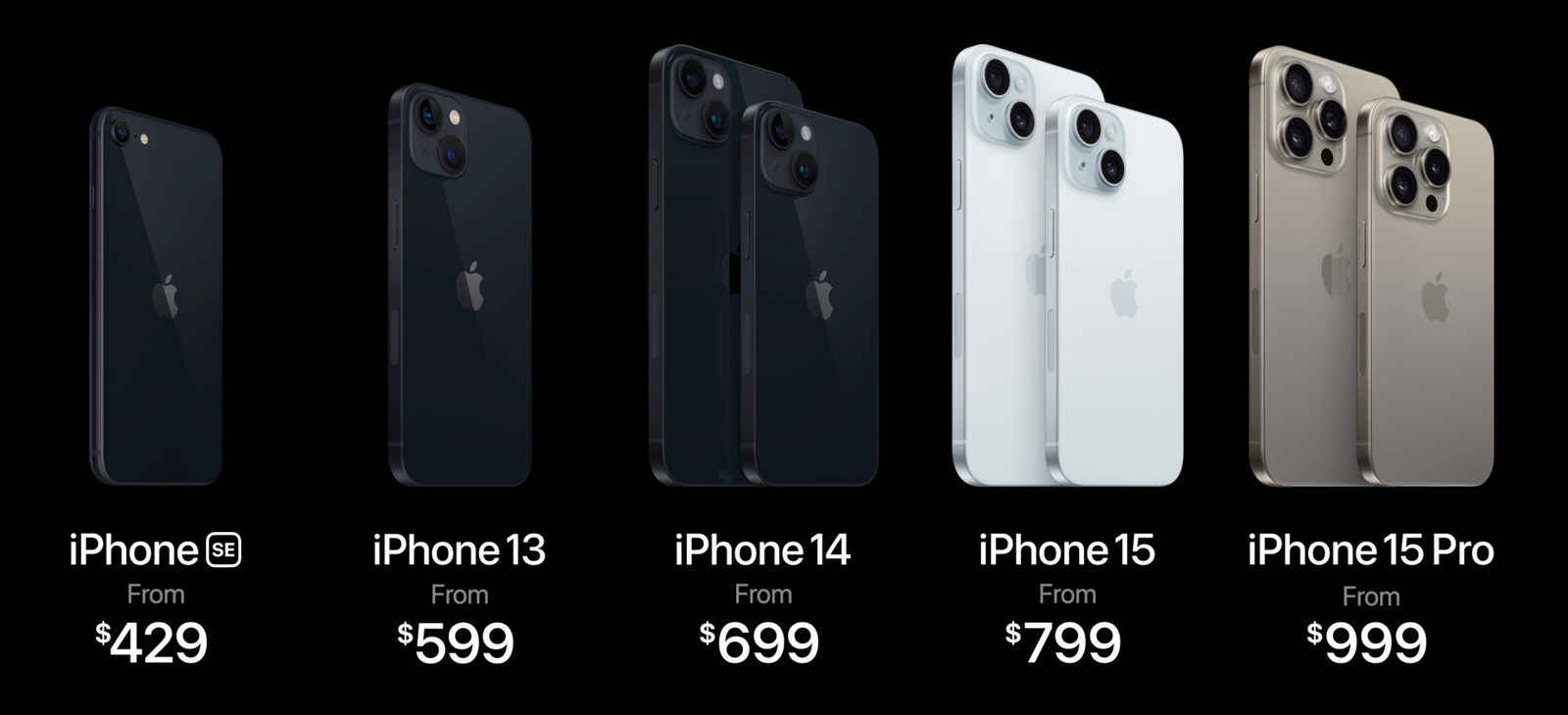 USB-C
As was widely anticipated, Apple has finally transitioned the iPhone to USB-C, replacing the Lightning port and cables. This change was mandated by the European Union, and Apple is rolling this out to multiple devices as required, such as AirPods Pro. It is already available on all Macs and on many iPad models, and should soon be added to all Apple products that charge using a cable. Of course, MagSafe charging is still available, and the new Qi2 standard is enhancing this feature.
And although we did get USB-C across the entire lineup of new iPhones, many techies were disappointed to learn that none supports Thunderbolt speed data transfers. The iPhone 15 and 15 Plus support only USB 2.0 speeds (480 Mbps)—the same low data transfer rate that Lightning supported. Meanwhile, the Pro models support USB 3.0 transfer rates (10 Gbps)—with the purchase of a separate cable. While the Pro models should be sufficiently fast at data transfer for most users, it's a bit surprising that 40 Gbps isn't supported, since this speed has already been a feature of the iPad Pro line. Videographers will be pleased to know that the Pro models now support recording to an external drive at 4K60 ProRes for the first time ever.
Confused about USB-C and Thunderbolt on Apple products? Check out our complete guide:
USB-C and Thunderbolt: Understanding Ports and Cables for Macs and iPads
iCloud
There's a small change to iCloud+ storage plans: you can now get 6TB or 12TB plans, costing $29.99 and $59.99 per month.
While this year's new hardware may not have any truly groundbreaking features, there are enough tweaks to interest those users who don't have last year's models. And if you are interested in upgrading an iPhone, Apple is offering some very good trade-in prices to tempt you.
One more thing…
But that's just what Apple revealed during the livestream itself. Several other interesting bits of information could be gleaned by browsing Apple's site after the livestream ended. Here are just a couple of them.
macOS Sonoma is coming this month
While the Mac barely got a brief mention at the beginning of the event, Apple quietly updated its macOS Sonoma preview page to reveal its official release date: September 26, 2023.
This is fairly big news; the last time Apple released a major new macOS version in September was five years ago, with macOS Mojave (10.14) in 2018. This could hint that Apple is looking to once again align the macOS release cycle with that of iOS and iPadOS.
Apple also released a new PDF document listing a wide range of new features and enhancements coming in macOS Sonoma.
There's a dongle for that
As some anticipated, Apple released a USB-C to Lightning Adapter for $29. If you're buying a new iPhone but you have Lightning accessories that you just can't live without, and you can't find a USB-C version of those accessories on the market, this is the dongle for you.
Are there any other big updates we missed? Post a link to this article and @-mention us on your favorite social network, and tell us what else we should have covered!
How can I learn more?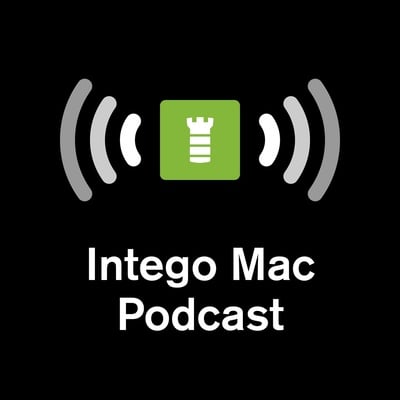 Each week on the Intego Mac Podcast, Intego's Mac security experts discuss the latest Apple news, security and privacy stories, and offer practical advice on getting the most out of your Apple devices. Be sure to follow the podcast to make sure you don't miss any episodes.
You can also subscribe to our e-mail newsletter and keep an eye here on The Mac Security Blog for the latest Apple security and privacy news. And don't forget to follow Intego on your favorite social media channels: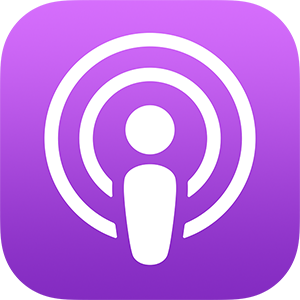 About Kirk McElhearn
Kirk McElhearn writes about Apple products and more on his blog Kirkville. He is co-host of the Intego Mac Podcast, as well as several other podcasts, and is a regular contributor to The Mac Security Blog, TidBITS, and several other websites and publications. Kirk has written more than two dozen books, including Take Control books about Apple's media apps, Scrivener, and LaunchBar. Follow him on Twitter at @mcelhearn. View all posts by Kirk McElhearn →