Why Thieves Would Rather Steal Your Apple Watch Than Your iPhone
Posted on May 18th, 2015 by Graham Cluley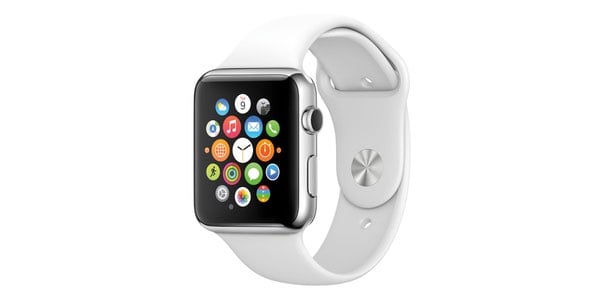 There's something important you need to know about the Apple Watch.
Muggers and thieves love it. And they would rather steal your shiny new Apple Watch than your iPhone.
At first you might think that's a crazy claim. After all, surely there are more people in the market to buy a dodgy iPhone off the back of a lorry than a device which *requires* an iPhone to function.
But it's the truth. And the reason why criminals would love to steal an Apple Watch is because it's so much easier for them to sell than a stolen iPhone.
The problem is this.
Over the years, Apple responded to a wave of "apple-jacking" street criminals who mugged iPhone-carrying members of the public. Since iOS 7, you have been able to enable a feature called "Activation Lock" on your iPhone and iPad; and since iOS, 8 Apple has enabled it by default.
Activation Lock renders your mislaid or stolen smartphone useless — stopping criminals from resetting the device back to its just-shipped factory state. Furthermore, you can remotely tell your lost iPhone to display a message on its screen, which will continue to be displayed even if the device is wiped.
Hackers can only reset the phone properly if they enter the real owner's Apple ID username and password.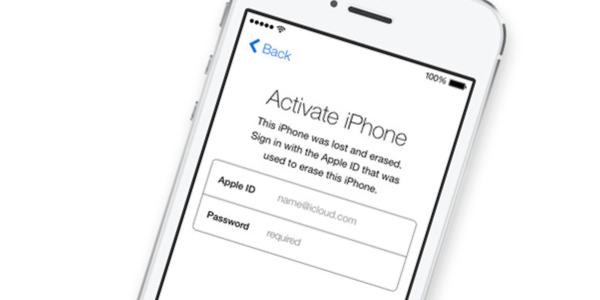 As you can see, it's going to be a lot harder for criminals to sell an iPhone like that to someone else.
As a result of "Activation Lock," iPhone thefts in major cities dropped dramatically.
So far, so good.
But here's the sting in the tail: The new Apple Watch doesn't have Activation Lock.
Which means that if the person who mugs you ignores your iPhone, and chooses to snatch the Apple Watch off your wrist instead, they will be able to reset it back to its factory settings and see it fresh as a daisy without the new purchaser necessarily realising it has been stolen.
Unlike an iPhone, a thief knows precisely where you keep your Apple Watch (well, it's likely to be of two places) and will know that they are likely to make some decent cash if they sell it on to others.
This YouTube video (with a rather funky beat) posted on the iDownloadBlog shows just how easy it is to reset an Apple Watch:
Of course, the Apple Watch's operating system is still on version one, and we had to wait until iOS 7 before Apple introduced the Activation Lock security measure for iPhones and iPads.
Hopefully Apple will find a way to harden the security of its latest gadget sooner rather than later, and help prevent a spate of thefts. It's certainly something of a step backwards not to see it implemented in some form on their luxurious new watch.
By the way, there have been claims made in the past that hackers may have found ways to circumvent iOS's Activation Lock on iPhones, but I still believe it remains a very powerful feature in the fight against apple-jacking. Just make sure you disable it and disconnect your device from the iCloud before trying to sell your iPhone or iPad to someone else.
About Graham Cluley
Graham Cluley is an award-winning security blogger, researcher and public speaker. He has been working in the computer security industry since the early 1990s, having been employed by companies such as Sophos, McAfee and Dr Solomon's. He has given talks about computer security for some of the world's largest companies, worked with law enforcement agencies on investigations into hacking groups, and regularly appears on TV and radio explaining computer security threats. Graham Cluley was inducted into the InfoSecurity Europe Hall of Fame in 2011, and was given an honorary mention in the "10 Greatest Britons in IT History" for his contribution as a leading authority in internet security. Follow him on Twitter at @gcluley. View all posts by Graham Cluley →