Protect Your Tweets with Twitter's New Privacy and Data Options
Posted on July 12th, 2017 by Kirk McElhearn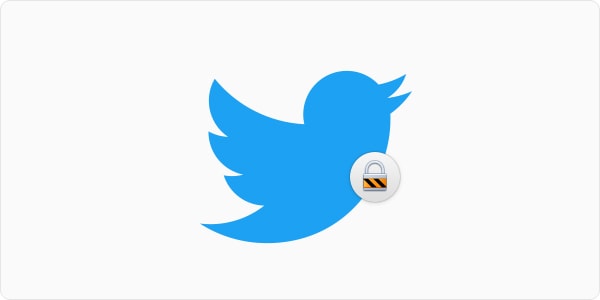 In this recent article, we looked at how you can protect your children's social media accounts, making sure that only their friends can see what they post and interact with them. We covered a number of major social media apps, such as Facebook, Instagram, WhatsApp, and more.
Twitter is a bit different, and its security and privacy settings go beyond what many of the other companies offer. Twitter recently rolled out new options to help prevent abuse and to protect its users, as well as new options telling Twitter how the company can use your personal data.
In this article, I'm going to take a close look at Twitter's privacy and safety settings, and explain how you can protect your kids from bullying on Twitter, how you can limit the use of personal data, and how you can adjust other privacy and safety settings.
How to Access Twitter Privacy and Safety Settings
To access Twitter's Privacy and Safety settings, go to the Twitter website (https://twitter.com) and login, and then follow these steps:
Click on your account avatar located near the top right of the window
From the dropdown menu, choose Settings and Privacy
In the sidebar at the left, click on Privacy and Safety; from there, you'll see a long page of options.
Note that you can access Twitter privacy settings from within the Twitter mobile app as well, but there are more options available on the website.
Privacy Settings
The first few settings are all about privacy. Here's what you can see: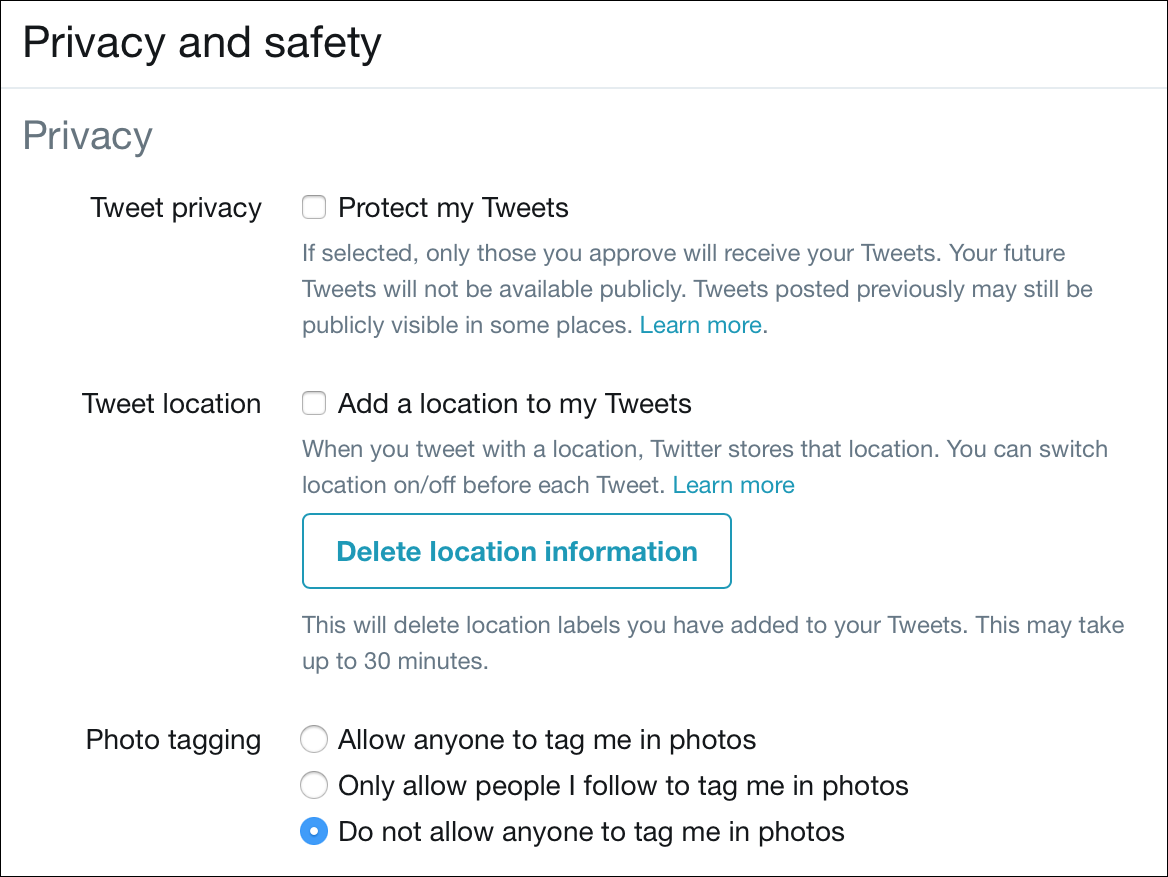 The Tweet Privacy setting lets you protect an account. If you check Protect my Tweets, then only those people you approve will be able to see your activity in the Twitter app, in third-party apps, or on the web. This is the best setting for kids, so they can approve their friends to follow them and keep out anyone else. Setting tweets to private does not, however, prevent the account user from following anyone else, as long as their tweets are public.
Tweet Location tells Twitter to add a location to tweets, or not. It's best to turn this off; you really don't need people to know where you are when you tweet, and this could be dangerous, as I pointed out in this article.
Photo Tagging lets people tag you in photos. If you turn this on, and you're tagged, you'll get a notification. You may or may not want to activate this, depending on whether your friends tag people when they post photos.
Discoverability and Contacts
The next two settings are about who can find you, and whether you want to add your contacts to Twitter.

The Discoverability setting makes it possible for people to find you on Twitter by your email address or phone number. If you're not using Twitter professionally, you probably want to turn this off.
And you may want to upload your Address Book to twitter, to find friends or colleagues; it will help you quickly add your friends who also have accounts, but then you're giving Twitter all those email addresses, and who knows what they'll do with them.
Personalization and Data
These Personalization and Data settings are new. Click the Edit link to change them.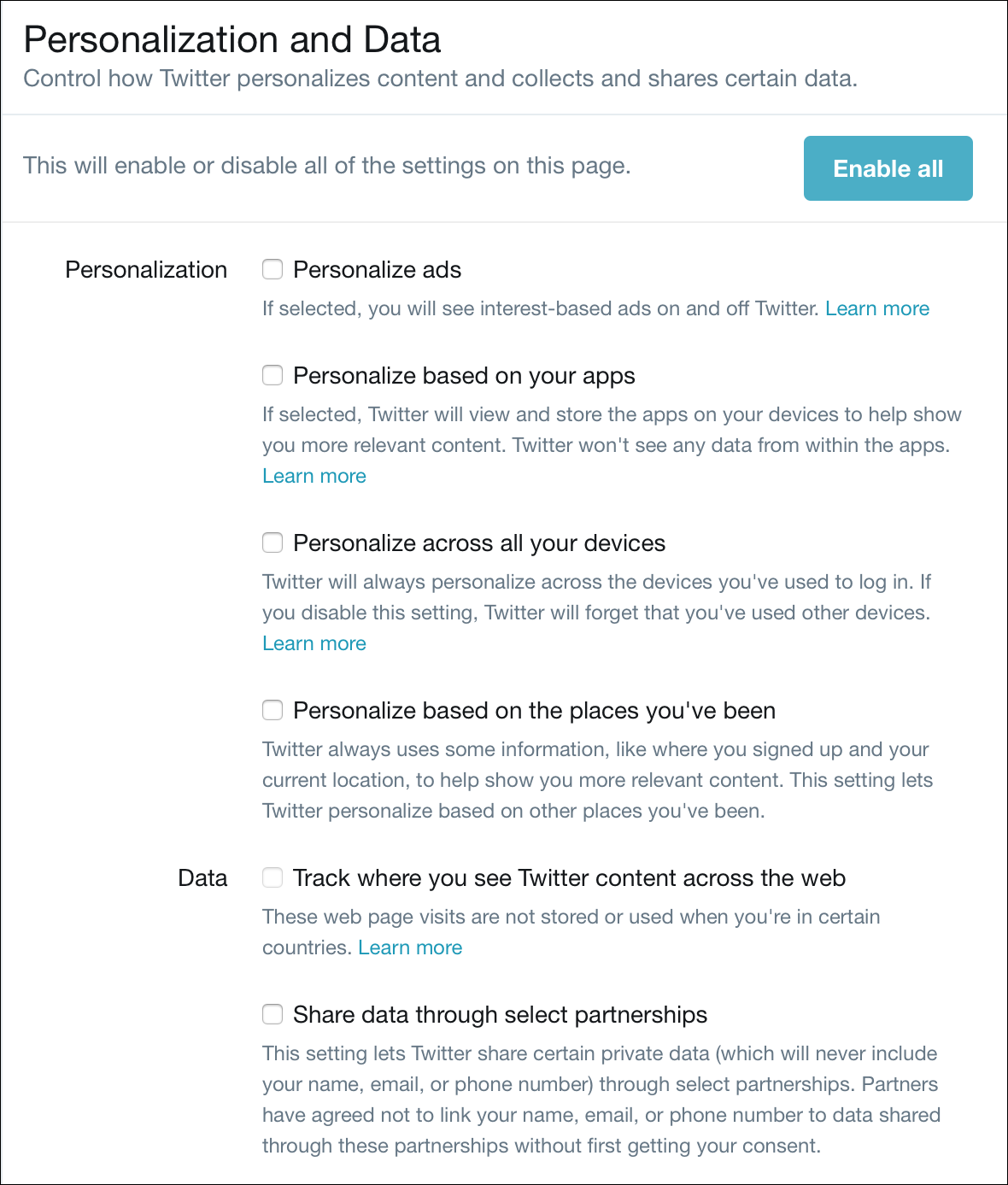 Without going into detail for each of these settings, a quick glance at their descriptions should make it clear that you don't want them on. If you do allow Twitter to track you, you'll see ads related to what you view on other websites, and the last setting even allows Twitter to sell information about your activity to other companies, who may then target you, perhaps aggressively.
Direct Messages
Just below the Twitter for Teams setting—you won't care about this unless you use Twitter professionally—is the Direct Messages setting.

This is very important, because online trolls often use this to harass and bully people. Turn off the Receive Direct Messages from Anyone setting. Twitter is a great tool for instant messaging, but you should only allow your friends and colleagues to message you. Again, if you use Twitter professionally, you may welcome unsolicited contacts like this, but most Twitter users don't need this option to be open.
Safety
Finally, the Safety settings are about showing or hiding "sensitive" content.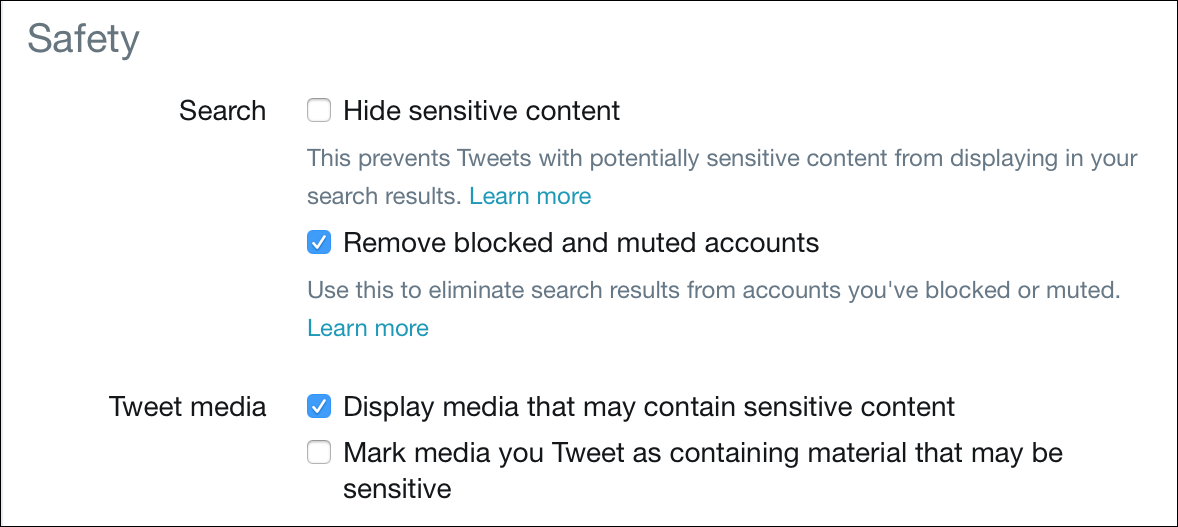 This includes content for adults and distressing content. The first setting is for searches you perform on Twitter, and the second is for media that may display in your timeline.
It's worth noting some additional settings in the sidebar at the left: those for Muted Accounts (accounts you block temporarily), Muted Words (the same thing, but for keywords or hashtags), and Blocked Accounts (accounts who you won't see, and who cannot see you). These are useful if you are harassed online; just block those people who bother you.
Summing Up
When you've made your changes, save them by clicking Save Changes at the bottom of the page.
It's good that Twitter has expanded some of these settings, notably those about how your personal data is used. Take control of your Twitter account so you can use the service safely, and without your personal data being mined.
Have something to say about this story? Share your comments below!
About Kirk McElhearn
Kirk McElhearn writes about Apple products and more on his blog Kirkville. He is co-host of the Intego Mac Podcast, as well as several other podcasts, and is a regular contributor to The Mac Security Blog, TidBITS, and several other websites and publications. Kirk has written more than two dozen books, including Take Control books about Apple's media apps, Scrivener, and LaunchBar. Follow him on Twitter at @mcelhearn. View all posts by Kirk McElhearn →