Intego Software Updated for OS X El Capitan Compatibility
Posted on by Derek Erwin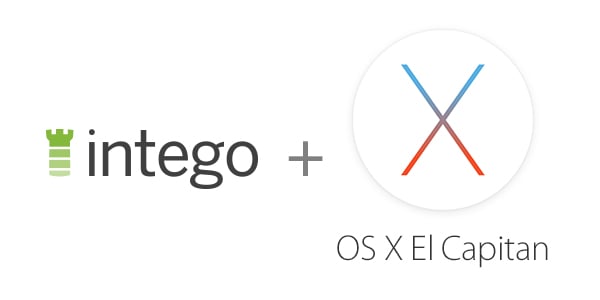 Thanks to nearly 18 years of experience and dedication to protecting Apple products, Intego has had amazing success in the consumer Mac anti-virus market. Intego products are the optimum solutions for protecting, cleaning, and organizing Macs, because we build our software from the ground up for OS X. Today we're keeping our promise to our customers with all-new software updates for OS X El Capitan compatibility.
All of Intego's Mac security and privacy software are fully compatible with OS X 10.11, El Capitan, the forthcoming version of Apple's operating system. Apple's OS X El Capitan will be released on September 30, and Intego's software is already compatible with the new operating system.
The following product versions are fully compatible with OS X El Capitan 10.11:
X8 Products
NetUpdate 10.8.3
VirusBarrier 10.8.6
NetBarrier 10.8.4
ContentBarrier 10.8.7
Personal Backup 10.8.6
Washing Machine 10.8.5
X6 Products
VirusBarrier 10.6.23
Personal Backup 10.6.9
ContentBarrier 10.6.9
We recommend updating your Intego software before upgrading to OS X El Capitan. This ensures that your software is fully compatible with Apple's new operating system.
Intego NetUpdate, provided with all Intego programs, allows our customers to update for free. All Intego customers need to do is run NetUpdate to download and install the latest software versions (indicated above), and you will be ready to use El Capitan.
Additionally, just as important, you should back up your Mac before upgrading to El Capitan. Use Intego Personal Backup to make a full clone of your startup disk, and to back up any other volumes you have. You never know if a major upgrade may go wrong. If you do have a problem, you'll be able to restore your clone immediately and start again. It's just another way Intego protects your Mac and your data from potential disasters.
The updated products are available for download through NetUpdate within the products themselves, or through the Intego Downloads page on our website.