Apple's Mac mini: The Long Story of a Small Computer
Posted on by Kirk McElhearn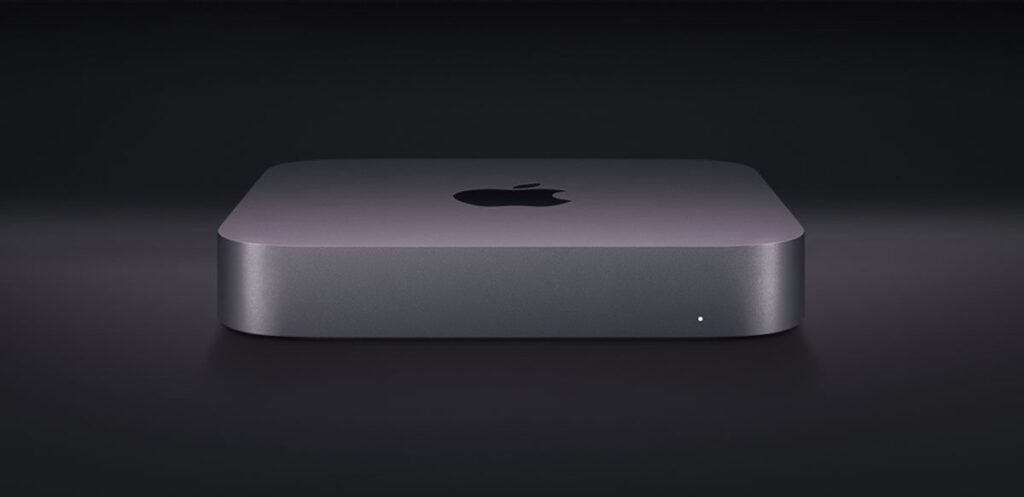 If we look back at the history of Apple, there have been Macs in many shapes and sizes: from the original all-in-one Macintosh to the thin-edged iMac; from the short-lived PowerMac G4 Cube to the "trashcan" Mac Pro. There have been towers and cheese graters and pizza boxes; there have been drab beige corporate Macs and bulbous, colorful iMacs.
One Mac stands out for its unique size, and its name describes it perfectly: the Mac mini. Introduced 16 years ago, and touted, at the time, as "the most affordable and compact Mac ever," the $499 Mac mini was marketed as a gateway Mac. The first Mac without a display in many years, the Mac mini allowed users to connect existing monitors, and this feature was used to attract "switchers," people moving from Windows to Mac at the time.
Over the years, the Mac mini has remained a stalwart of the Mac lineup. While it's never been on of the most popular Macs, it has its fans, and is ideal for a number of use cases. And today's Mac mini is one of the fastest Macs ever.
The Mac mini over the years
The first Mac mini had a PowerPC processor, and, as has been the case since then, was essentially a laptop in a squarish case. It had the same processor as the then-current iBook, an it came with an optical drive (DVD/CDRW), and offered upgradable configurations with an AirPort Extreme card, Bluetooth, and a SuperDrive.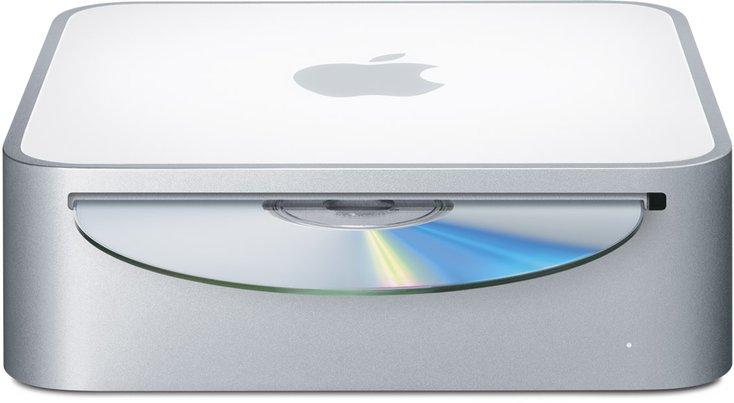 Not only did the Mac mini not have a display, but it didn't come with a keyboard or mouse. Apple told users to "BYODKM (Bring Your Own Display, Keyboard, and Mouse)," highlighting the fact that this computer would work with existing hardware that the target demographic already owned.
Uptake on the Mac mini was slow, but it started developing a niche following. Aside from switchers, people who wanted a Mac but didn't want to pay for an all-in-one computer found the Mac mini the best way to use an existing display. For several years, the Mac mini had small, incremental upgrades, moving to Intel processors in 2006, and in early 2009, when many Mac users speculated that the Mac mini might not be continued, this computer got a substantial upgrade to its architecture.
Later that year, Apple released the Mac mini Server, which removed the optical drive and added a second hard drive. 2009 was the last year that Apple updated the Xserve, their high-end rack server, and the Mac mini started to be used for non-demanding server applications, such as web hosting, and was an ideal Mac for those wanting a home server.
Change in form factor
In January 2007, Apple released the first Apple TV, whose shape was similar to that of the Mac mini, but it was wider and lower. The mid-2010 Mac mini adopted the same overall size, 7.7" square, but was a bit higher, notably to have enough room for an optical drive.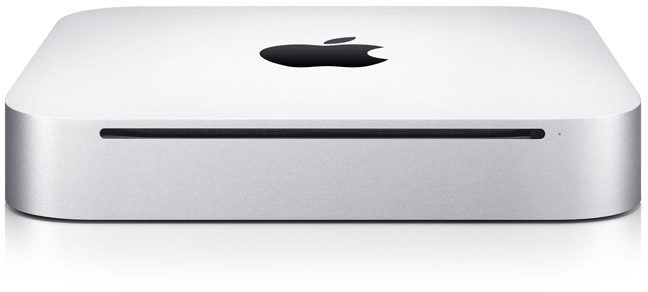 The Mac mini has kept that form factor over the years, even after dropping the optical drive. Updates throughout the 2010s featured minor improvements, and, for a while, after the 2014 iteration, many people thought the Mac mini had reached the end of its life. In October 2018, an updated Mac mini was released, but, as time went one, many thought the Mac mini was again at the end of the line.
Last November, Apple released a new Mac mini as part of its first salvo of Macs with Apple silicon. This M1 Mac mini has once again placed this diminutive computer at the heart of Apple's line-up. With an entry-level price of $699, the latest Mac mini isn't much more expensive than its first iteration, more than 15 years earlier, but is still an extremely capable computer.
Why use the Mac mini?
While the Mac mini is a fine desktop computer for people who don't need the fastest Macs – at least that was the case until the latest M1 model, which, because of Apple's chip and architecture, is blazingly fast – it has mainly been a niche device.
Users wanting a small server to run in their home or office could configure the Mac mini with Mac OS X Server software, which provided all the standard services they'd need, such as file sharing, contacts, calendars, email, instant messages, and more. Users ran this device "headless," without a display, and connected to it from another Mac via screen sharing to configure it. However, in 2018, Apple removed many of these "server" features from the software, stripping it down to a tool to "configure and monitor" Apple devices, handling device management, app distribution, software updates, and similar features.
It was, and still is, very popular among users with large music libraries, who dedicate a Mac mini to housing and streaming their music collections. Unfortunately, Apple removed the Toslink optical output with the 2018 version, which has dismayed many of these users, who prefered using that form of output rather than USB.
People with large video libraries also love the Mac mini, since it's powerful enough to run media management software such as Plex, and stream movies in their home, and with the addition of an external hard drive, has nearly limitless storage.
The future of the Mac mini
With the new Mac mini being a low-power high-speed computer, able to work with Apple's 6K XDR display, this computer may undergo a renaissance. Inexpensive, discreet, and fairly quiet, the Mac mini's single-core benchmarks show it as the fastest Mac ever. This may be hard to believe, but this is possible because of the amazing speed of Apple's M1 processor. In more intensive multi-core operations, it comes in just slower than the 2017 iMac Pro or the 2019 Mac Pro, both computers which also feature 8 cores in their processors.
It won't maintain these positions in benchmark tables for long, because when Apple releases more Macs running the company's own processors, we'll see much faster computers. But the Mac mini will always remain a small, discreet computer that can be used for many tasks, and with the new Apple silicon powering this device, it could have a long life ahead of it.
How can I learn more?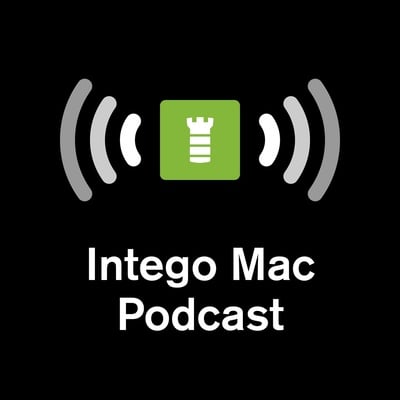 Each week on the Intego Mac Podcast, Intego's Mac security experts discuss the latest Apple news, security and privacy stories, and offer practical advice on getting the most out of your Apple devices. Be sure to follow the podcast to make sure you don't miss any episodes.
You can also subscribe to our e-mail newsletter and keep an eye here on Mac Security Blog for the latest Apple security and privacy news. And don't forget to follow Intego on your favorite social media channels: Facebook, Instagram, Twitter, and YouTube.
About Kirk McElhearn
Kirk McElhearn writes about Apple products and more on his blog Kirkville. He is co-host of the Intego Mac Podcast, as well as several other podcasts, and is a regular contributor to The Mac Security Blog, TidBITS, and several other websites and publications. Kirk has written more than two dozen books, including Take Control books about Apple's media apps, Scrivener, and LaunchBar. Follow him on Twitter at @mcelhearn. View all posts by Kirk McElhearn →