Learn How to Use the Secret Features of the iPad and iPhone Control Center
Posted on by Kirk McElhearn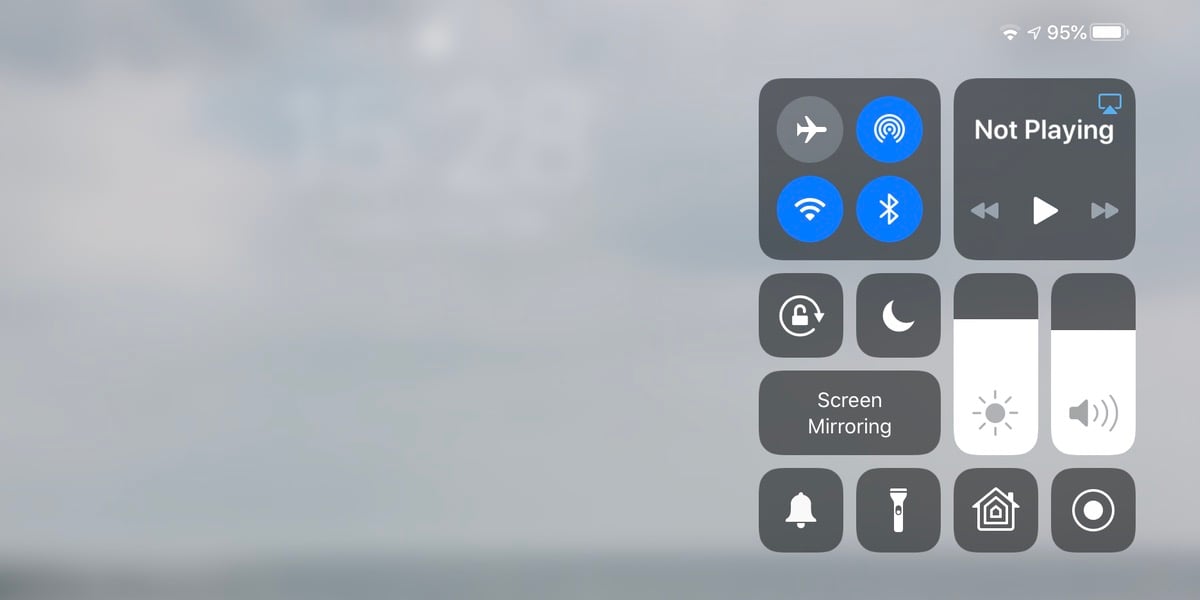 There are a lot of things you can do on your iPhone or iPad, and you can quickly access some important settings, even from the lock screen using Control Center. This interface lets you enable, disable, and adjust a number of settings on your iPhone, and even control things like smart home devices or music playback.
But there are a number of secret features in Control Center, hidden behind its buttons and sliders. In this article, I'm going to explain how you can configure Control Center to give you access to the settings you use often, and how to find hidden settings that can save you a lot of time when you're using your iOS device.
Configure Control Center
You can customize Control Center's buttons and sliders in Settings > Control Center; you can choose from a couple dozen controls. A number of controls are available there by default, and you can't remove them: this includes Network, Audio, Brightness, Volume, Do Not Disturb, and more.
I've added a half dozen controls to mine for features I use often: Flashlight, Magnifier, Camera, Home, Hearing, and Screen Recording.
Check out the many options available in the settings. Each one can save you a lot of time tapping to get to individual options in the Settings app. For example, if you like to switch between light mode and dark mode, there's a button for that. If you use the calculator often (iPhone only, alas), there's a button that brings it up quickly. And if you use the Notes app, and want a quick way to jot down ideas, add the Notes button for one-tap access.
Using Control Center
To access Control Center, swipe down from the top-right side of your iOS device's screen. Each button or slider gives you access to basic settings. For example, you can see the Brightness and Audio sliders; swipe up or down to change the screen intensity or volume level.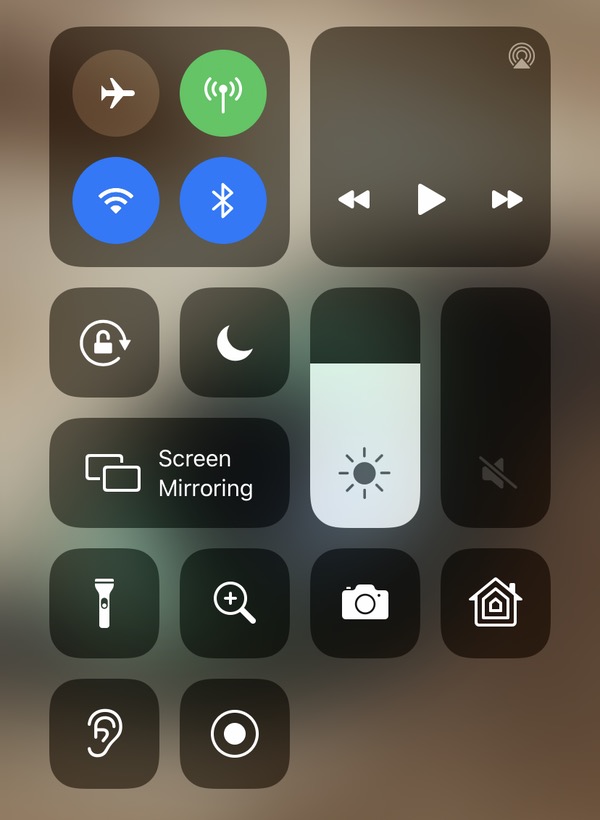 For controls with buttons, you can tap to enable or disable a setting. For example, tap the Airplane Mode button at the top left to turn off network access; tap the Flashlight button near the bottom left to turn on your device's flash to use as a flashlight; or tap the Rotation Lock button to prevent your display from turning if you move your device.
Remember that you can use Control Center whether your device is locked or not, as long as you have enabled Access Within Apps in the Control Center settings. So there may be settings that you want to change when your device is locked, and others you may want to access when you're using it.
Hidden Control Center features
The real power of Control Center comes when you drill down and go beyond just tapping a button or slider. When you tap and hold many of the controls, you see more options and settings. Not all controls offer additional options, but try the ones you have displayed in Control Center so you can find what they do.
Here are some of the controls and which features they hide.
Network
Tap and hold any of the four buttons in the Network control; you see this: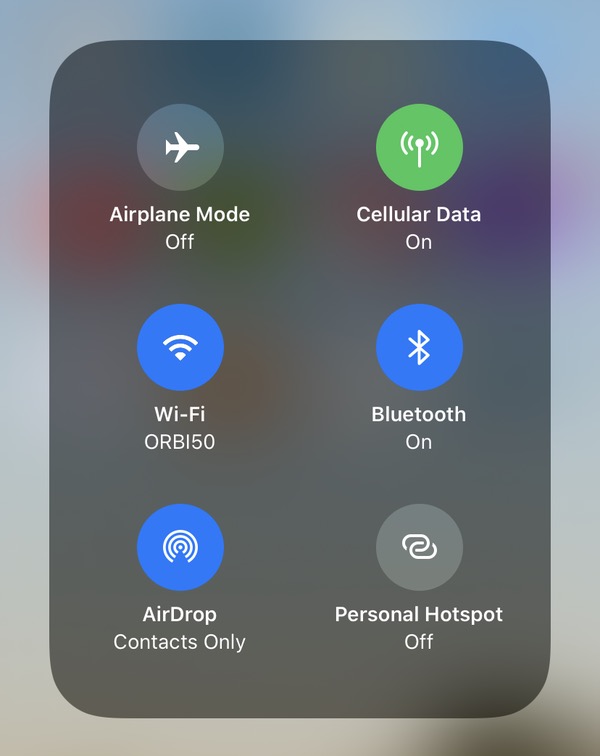 As you can see, you have two additional options: AirDrop and Personal Hotspot. If you tap and hold some of these buttons, you get even more options. For example, when you tap and hold the AirDrop button, you can change your AirDrop settings: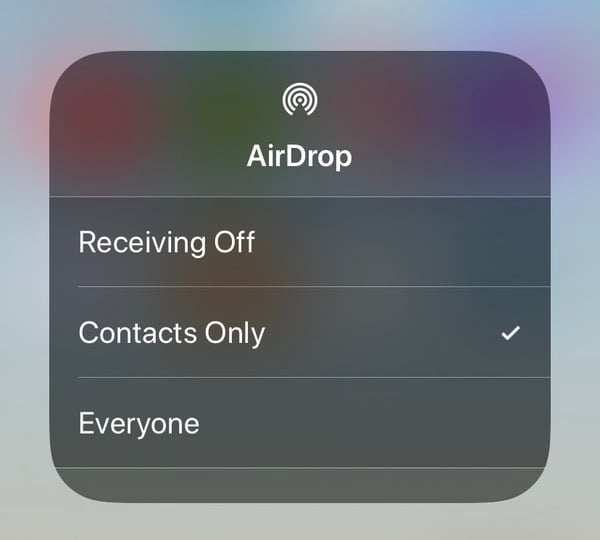 Likewise, tap and hold the Bluetooth button to connect or disconnect devices, or open the Bluetooth settings. Tap and hold the Wi-Fi button to choose a network, or open Wi-Fi settings.
Camera
Taping and holding the Camera button opens a menu that lets you quickly choose what you want to shoot with the camera: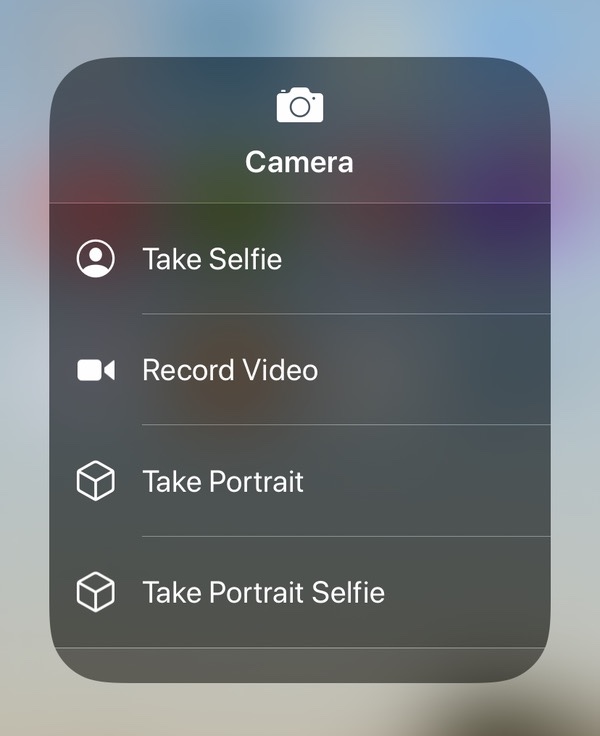 Brightness
The Brightness slider lets you adjust the illumination on your display, but if you tap and hold it, you get more options: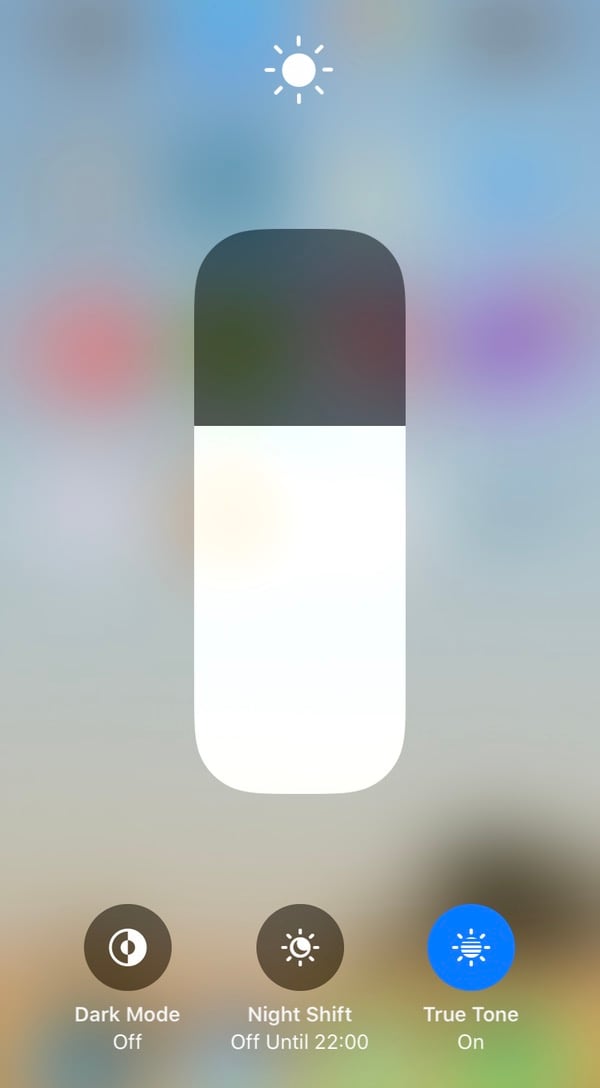 You can toggle Dark Mode, Night Shift, or True Tone. Not all of these are available on all devices.
Do Not Disturb
If you tap and hold the Do Not Disturb button, you can choose how long you want to not be disturbed: one hour, until the evening, or until you leave your current location.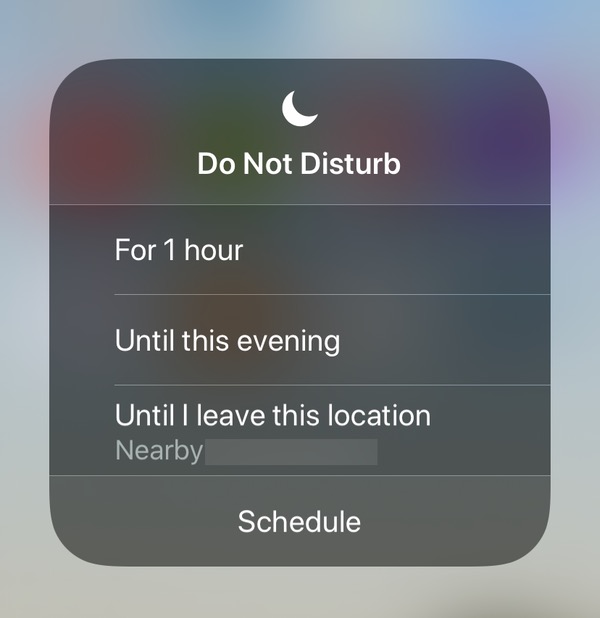 What to do if Control Center freezes
While preparing this article, I found that my iPhone suddenly became unresponsive. Control Center was visible, but tapping the buttons did nothing, and I couldn't dismiss Control Center by swiping. Pressing the power button turned the display off, but when I pressed again, Control Center was still visible.
It turns out that there is a bug with Control Center that has existed for several years, and that has still not been fixed as of iOS 13.5. According to the article linked just above, you have to tap three specific buttons to trigger this bug; I don't know what I tapped, but I certainly didn't have the buttons mentioned displayed.
If you try to restart the iPhone by pressing the Volume Up and Power buttons at the same time, you cannot access the Slide to power off slider. And if you hold those two buttons, thinking that the device might restart, it initiates the emergency SOS call procedure.
The only way to restart a recent iPhone is to do the following. Press the Volume Up button, then the Volume Down button, and finally press and hold the Power button. After a few seconds, the device will restart and you'll see the Apple logo.
Try it out
If you have never paid attention to Control Center, you should try it out. As you've seen above, there are dozens of settings available that can save you time, and having quick access to a number of apps – such as Notes, Calculator, and Voice Memos – can be very practical.
About Kirk McElhearn
Kirk McElhearn writes about Apple products and more on his blog Kirkville. He is co-host of the Intego Mac Podcast, as well as several other podcasts, and is a regular contributor to The Mac Security Blog, TidBITS, and several other websites and publications. Kirk has written more than two dozen books, including Take Control books about Apple's media apps, Scrivener, and LaunchBar. Follow him on Twitter at @mcelhearn. View all posts by Kirk McElhearn →