Amazon Sidewalk Wants to Share Your Wi-Fi: Here's How to Disable It
Posted on by Kirk McElhearn
Amazon Sidewalk is a new feature of Amazon devices, which goes live on June 8 in the U.S., that allows these devices to share their Wi-Fi with other, nearby Amazon devices. Amazon claims that Amazon Sidewalk will help ensure that your Echo and Ring devices remain connected through a sort-of mesh Wi-Fi network created by these devices.
For example, if you have some Ring security cameras, and one of them is at a location outside your home that is just out of range of your Wi-Fi, the device can piggyback on your neighbor's Wi-Fi, if they also have Ring devices. Since Ring devices are quite popular—especially for doorbells—many people live in areas where the range of these devices may overlap. This feature has the benefit that if your Wi-Fi goes down, you may still be able to get notifications via a neighbor's Internet connection.
From door locks and water sensors to smart lights, we'll support low-bandwidth smart devices that extend well beyond the edge of wifi networks, giving customers the assurance that their devices can stay online even if their wifi doesn't.
For your Amazon devices to participate in this network, you must have a compatible Sidewalk Bridge. This class of device provides Amazon Sidewalk support through your Wi-Fi network, and connects to your other devices. These are, as of today:
Ring Floodlight Cam (2019)
Ring Spotlight Cam (2019, "Wired" and "Mount" models)
Echo (3rd gen and newer)
Echo Dot (3rd gen and newer, including "for Kids" and "with Clock" models)
Echo Plus (all generations)
Echo Show (all models and generations)
Echo Spot, Echo Studio, Echo Input, and Echo Flex
Amazon will certainly be adding more devices to this list soon. You may notice that Ring doorbells aren't included, at least for now.
If you own one of these devices, it will act as a Sidewalk Bridge—the device that connects to the Amazon Sidewalk network, but also connects to your other Amazon devices (like a HomeKit Hub if you're using Apple's smart home system). So if you have one of the appropriate Sidewalk Bridges, all your Ring devices will participate in the network; you just need one Sidewalk Bridge device to be able to send data to Amazon.
Why you may want to disable Amazon Sidewalk
While some of that may sound great, there are many potential issues with the Amazon Sidewalk system, including the sharing of data, which includes locations. However, Amazon claims that:
Sidewalk is designed with multiple layers of privacy and security to secure data traveling on the network and to keep customers safe and in control.
Amazon also says that "Sidewalk Bridge owners do not receive any information about devices owned by others connected to Sidewalk," which means that you won't know when your neighbors' devices are using your bandwidth.
In addition to Amazon devices using this network, Tile trackers will begin using it on June 14.
Tile trackers are small devices that can help you track objects like keychains, and they preceded Apple's AirTags by several years. While AirTags rely on the ubiquity of Apple's iPhones and the Find My network, Tiles can currently only be located if they happen to be near a user who is running the Tile app on their device. Adding Amazon Sidewalk will greatly improve the ability to find Tile devices. Amazon is preparing to open up its Sidewalk network to other companies, as well.
Amazon claims that the maximum bandwidth that a Sidewalk Bridge will use is 80 Kbps (about the same as when you stream music to an AirPlay speaker), and that the maximum amount of data usage is limited to 500 MB per month. This could be problematic for people with caps on their Internet service, especially if they use cellular data.
Another problem is that this is an opt-out service rather than opt-in; this means that most users of Amazon devices won't know that they've been added to this network, and, while it's not hard to opt out, Amazon knows that most people won't bother. On the page with an overview of Amazon Sidewalk, the company explains that users can opt out, but not how.
How to opt out of Amazon Sidewalk
If you want to completely disable Amazon Sidewalk, you'll need to launch the Amazon Alexa app (available from the App Store for iOS and iPadOS). Tap More (☰), then tap Settings. Tap Account Settings, then Amazon Sidewalk. Tap the slider next to Enabled to turn off the Amazon Sidewalk network. The slider will change its status to Disabled if you have successfully stopped Sidewalk.





If you have Ring devices, you'll also want to check in the Ring app (also available from the App Store for iOS and iPadOS). Tap More (☰), then tap Control Center, then scroll down and tap on Amazon Sidewalk. If you have an Amazon Sidewalk compatible Ring device, you'll be able to disable Sidewalk here. You can also do this on the Ring website.

While Amazon Sidewalk could be a useful way of ensuring that your devices remain connect to the Internet, Amazon's record with privacy and data collection mean that the company may not be well suited for dealing with personal data of this type. While the company claims that it uses "three layers of encryption to secure data traveling on Sidewalk," it's fair to be skeptical. So if you don't want to be part of this digital panopticon, opt out now.
How can I learn more?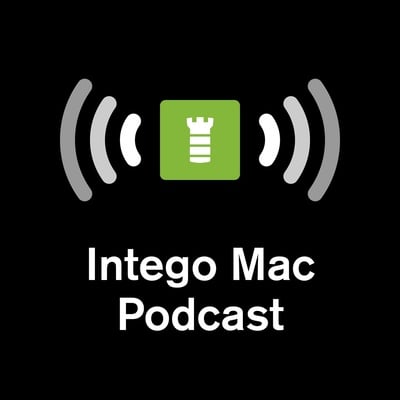 Each week on the Intego Mac Podcast, Intego's Mac security experts discuss the latest Apple news, security and privacy stories, and offer practical advice on getting the most out of your Apple devices. Be sure to follow the podcast to make sure you don't miss any episodes.
We discuss the potential problems with Amazon Sidewalk and more in episode 190 of the Intego Mac Podcast.
You can also subscribe to our e-mail newsletter and keep an eye here on Mac Security Blog for the latest Apple security and privacy news. And don't forget to follow Intego on your favorite social media channels: Facebook, Instagram, Twitter, and YouTube.
About Kirk McElhearn
Kirk McElhearn writes about Apple products and more on his blog Kirkville. He is co-host of the Intego Mac Podcast, as well as several other podcasts, and is a regular contributor to The Mac Security Blog, TidBITS, and several other websites and publications. Kirk has written more than two dozen books, including Take Control books about Apple's media apps, Scrivener, and LaunchBar. Follow him on Twitter at @mcelhearn. View all posts by Kirk McElhearn →