New Fingerprint Scanner for iPhone – The Good and the Bad
Posted on September 16th, 2013 by Lysa Myers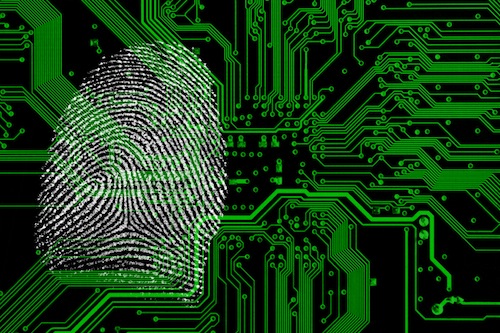 Last week, Apple announced a new fingerprint scanner in the upcoming iPhone 5S, which is now available for pre-sale. On the one hand, this can seem a bit excitingly futuristic, but on the other hand, how many of us have had work laptops with a thumb scanner that we used precisely once? Given that this is quite a mixed bag, in which scenarios would this be a good or bad development?
 First – The Good
Getting people to use any protection
There are a lot of folks out there who don't even use a passcode for protection. If those folks, who can't be bothered to remember and enter a 4-digit number, can just mash their thumb into their phone, it might incrementally increase the security of people's phones.
Additional authentication factor
It doesn't seem that initial implementation of the fingerprint scanner will include the possibility of using both a passcode and a fingerprint. However, a passcode will likely be a used as a backup authentication method for the scanner, so in the future Apple will perhaps allow users to require both. True two factor authentication on your phone? Now that could be cool!
And Now – The Bad
All in all, this isn't exactly a game-changer in terms of either security or privacy. In my opinion, it's unlikely that the feature is going to be all that widely used, after a little initial curiosity. The upsides are too few, and the downsides (particularly the inconvenience factors) are potentially many.
What are your thoughts on the new fingerprint scanner for iPhone? Do you think you'll use it or recommend it to others? What do you see as the possible benefits?