How to Tell Apps Not to Track You in iOS 14.5
Posted on April 29th, 2021 by Kirk McElhearn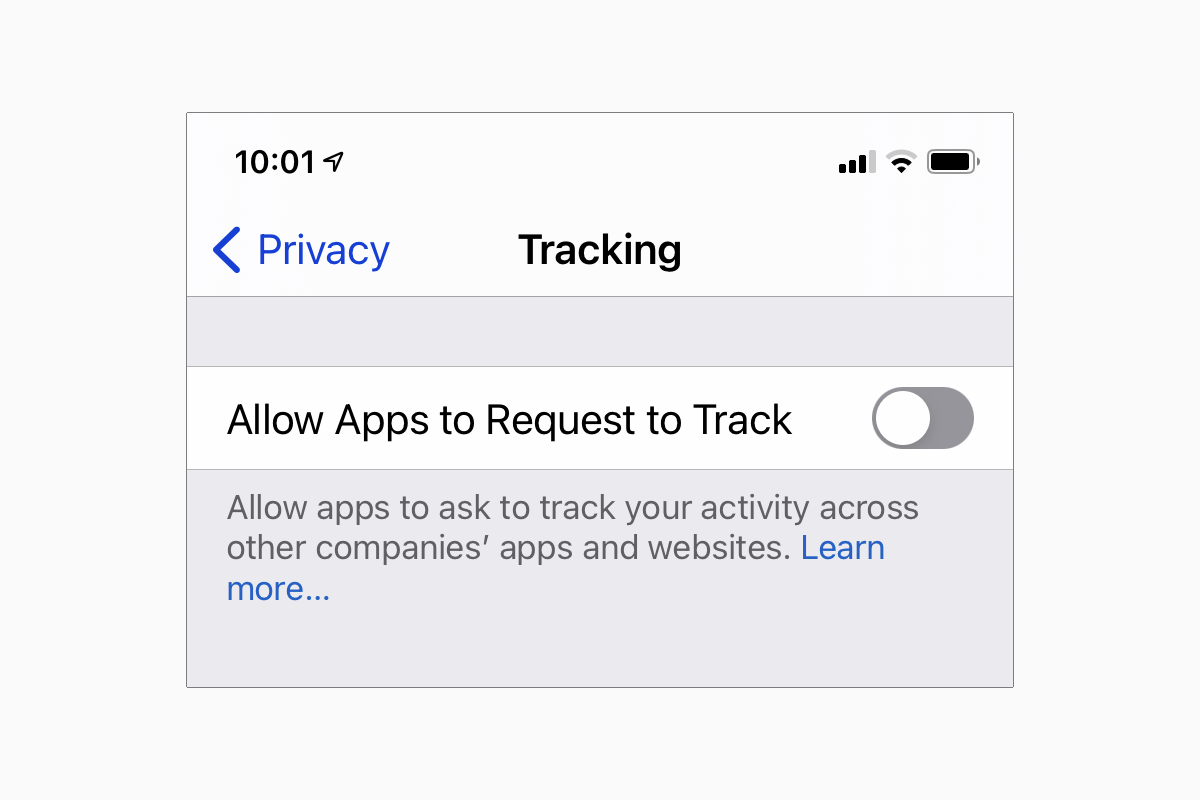 One of Apple's more contentious new features is finally available in the recent iOS and iPadOS 14.5 update. It's not contentious to users, but to companies like Facebook, who make money from tracking you across apps and websites, it represents a real challenge. Here's how to ensure that Facebook and others can't track you, and why you should.
Cross-site tracking
Facebook's business model is serving ads, and to do this efficiently – so the company says – they want to be able to personalize those ads based on your interests and activity. They get much of that information from your Facebook activity: what you post, what you like, what groups or pages you visit, and more. However, the company also leverages activity that is not carried out on Facebook in order to build a more detailed profile of you.
Facebook does this in several ways. One is using the "Facebook pixel," a bit of javascript code on websites that recognizes users, and adds which websites and types of pages they view to their profiles. If you search for cat litter across several websites, Facebook will know you're really into cat litter, and will likely present ads about cat litter, cat food, cat toys, etc.
Another way is in iOS apps. These apps use frameworks from Facebook to display ads, but these frameworks also collect data and send it to Facebook's servers. This depends on the ability to track users across apps, in order to build a detailed profile. Knowing the types of apps you use, and how you use them, is valuably to advertisers.
If you want to be surprised, have a look at your "off-Facebook activity" to see what Facebook knowns about you.
Empowering users
Apple has cracked down on this cross-site and cross-app tracking, and in iOS 14.5, a new feature requires that apps request permission to track you.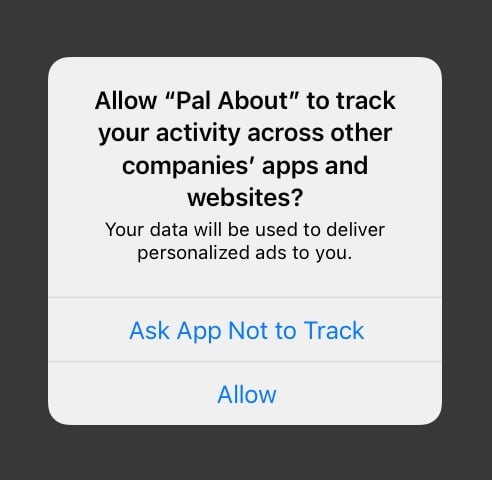 You can, should you choose to do so, allow specific apps to track your activity by tapping Allow when you see dialogs like the one above, but there's no real reason to do so. It's not just Facebook that benefits from this, but other companies such as Google, and data brokers, who build user profiles and sell them to advertisers.
By default, the setting to allow apps to ask your permission is off; that means that apps will not ask if they can track you, and they should not track you. (They could still do so, surreptitiously, but if Apple finds out, they'll be in trouble.) You can check this option in Settings > Privacy > Tracking.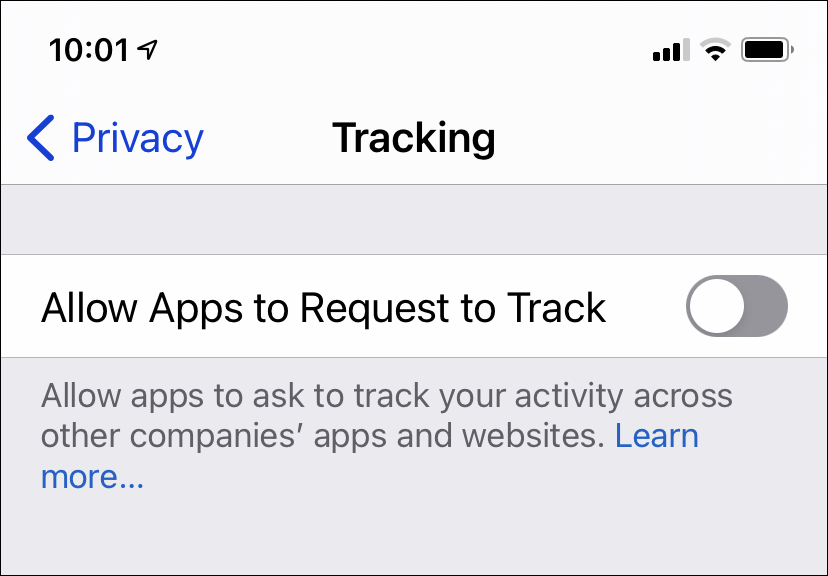 If the toggle is off, as in the above screenshot, apps won't ask you if they can track you.
In some cases, this option is fully disabled, and is greyed out. This is the case:
For users with child accounts or under age 18 by birth year, signed in with their Apple ID.
If your Apple ID is managed by an educational institution or uses a configuration profile that limits tracking.
If your Apple ID was created in the last 3 days.
This is an excellent option, and should help reduce the amount of data that Facebook and other companies gather about us. You won't notice any difference in the use of your iPhone or iPad, but you may see fewer ads for cat litter.
How can I learn more?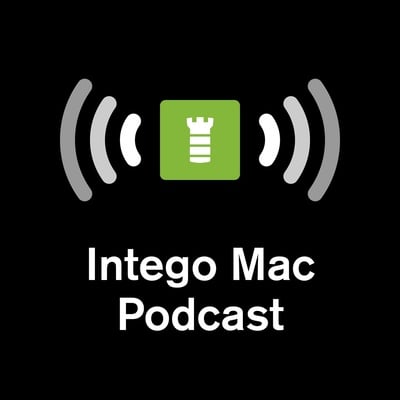 Each week on the Intego Mac Podcast, Intego's Mac security experts discuss the latest Apple news, security and privacy stories, and offer practical advice on getting the most out of your Apple devices. Be sure to follow the podcast to make sure you don't miss any episodes.
We discussed this new app tracking feature, and more, in episode 185 of the Intego Mac Podcast.

You can also subscribe to our e-mail newsletter and keep an eye here on Mac Security Blog for the latest Apple security and privacy news. And don't forget to follow Intego on your favorite social media channels: Facebook, Instagram, Twitter, and YouTube.
About Kirk McElhearn
Kirk McElhearn writes about Apple products and more on his blog Kirkville. He is co-host of the Intego Mac Podcast, as well as several other podcasts, and is a regular contributor to The Mac Security Blog, TidBITS, and several other websites and publications. Kirk has written more than two dozen books, including Take Control books about Apple's media apps, Scrivener, and LaunchBar. Follow him on Twitter at @mcelhearn. View all posts by Kirk McElhearn →