How to Record Mac, Apple TV, iPad and iPhone Screens
Posted on by Craig Grannell
You may already shoot and share screenshots from your Mac. It's a good way to send someone something cool, or ask for advice.
But what happens when your problem's too complex for a single still – or if something you'd like to share only looks good when it's moving? Then it's time to record some video! Whether you're using a Mac, an Apple TV, or iOS devices, this article will explain how to record your computer screen.
Record your Mac's screen
To get started recording your Mac's screen, open QuickTime Player. Go to File > New Screen Recording. The Screen Recording window will appear.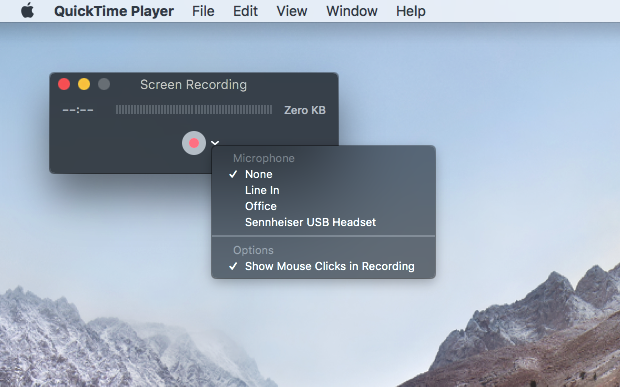 Click the downwards-facing arrow next to the record button and you'll see configuration options. To add a voiceover, select a Microphone source. If you'd like the recorded video to show mouse clicks (which are displayed as a thick black circle around the pointer), turn that option on.
Click the big record button. You can now click again to start recording, or drag an area to record only that part of the screen. In the latter case, click Start Recording when happy with your selection. Be mindful that protected video content will not record – you'll just get black rectangles in those areas of the screen.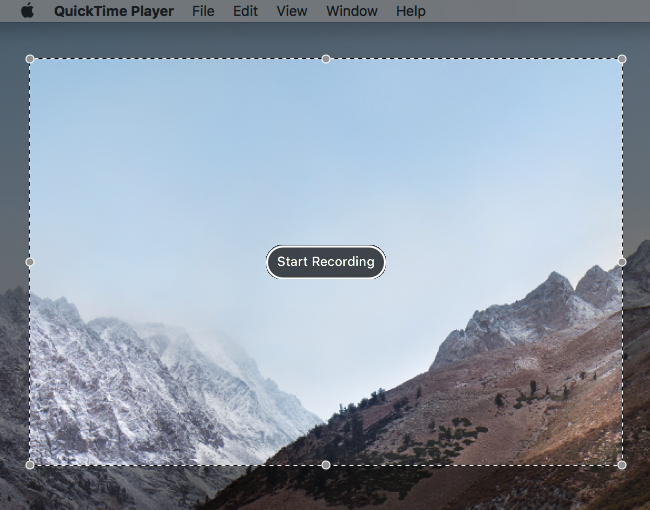 Once you're done recording, click the record button in the menu bar. Your movie will open inside QuickTime Player.
Save, trim and export your video
After watching your movie, you may wish to edit it. Before doing so, go to File > Save and save a copy of the entire recording. Then, go to Edit > Trim (Command+T). Use the yellow drag handles to set new start and end points for your video. (For full-screen video recordings, you'll particularly want to remove the bit at the end where your cursor moves to the menu bar to stop the recording.)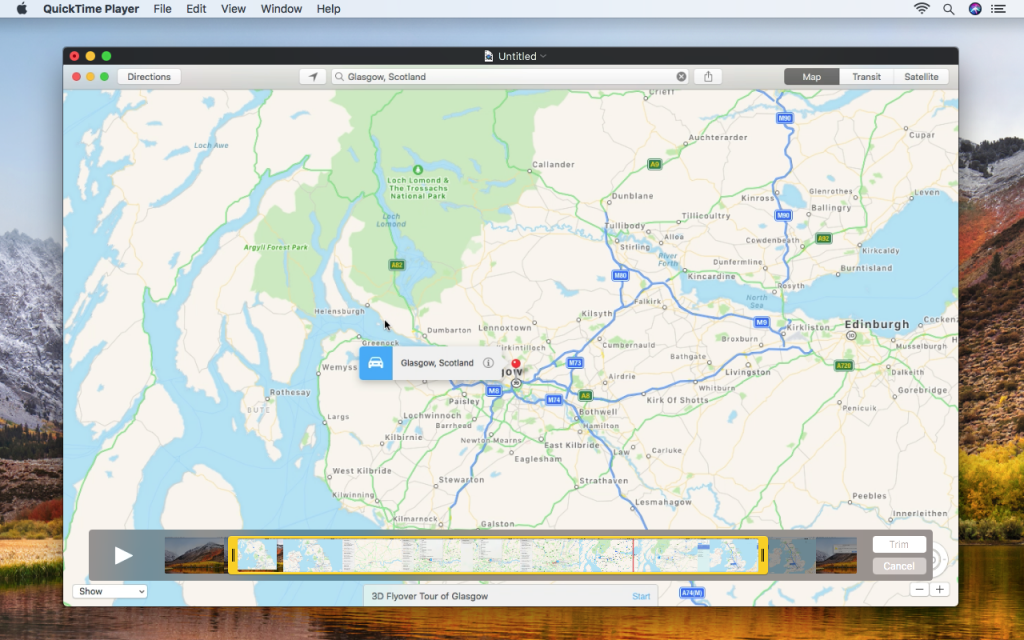 If certain you'll never need the cut footage, go to File > Save (Command+S) to overwrite the original file; alternatively, duplicate your clip (File > Duplicate) and save the copy.
Long movies and/or those from a high-resolution screen may be quite large. You can optionally use Export As… to save versions of your movie in formats with a lower resolution (useful if emailing them). However, if you're uploading to YouTube, don't reduce the quality of your footage beforehand, because the site will do that for you. The same goes if sharing them via iCloud.
Record your Apple TV's screen
Recording video from an Apple TV isn't entirely straightforward. Your Apple TV must still be outputting content via HDMI – either to a television, or by using a headless display emulator. And, again, protected video content will not be recorded and will appear as a black rectangle.
To record an Apple TV, you'll also need to connect it to your Mac. The fourth-generation model can be connected using a USB-C cable. The Apple TV 4K lacks a USB-C port, and so you'll need to pair your Apple TV and Mac, which must be on the same Wi-Fi network.
How you go about this depends on what version of macOS you're running. On macOS Sierra, use Xcode (free on the Mac App Store) to pair the devices. Go to Window > Devices and Simulators. On the Apple TV 4K, open the Settings app and go to Remotes and Devices > Remote App and Devices. In Xcode, select your Apple TV and enter the pin that appears on the Apple TV. The devices should now be paired.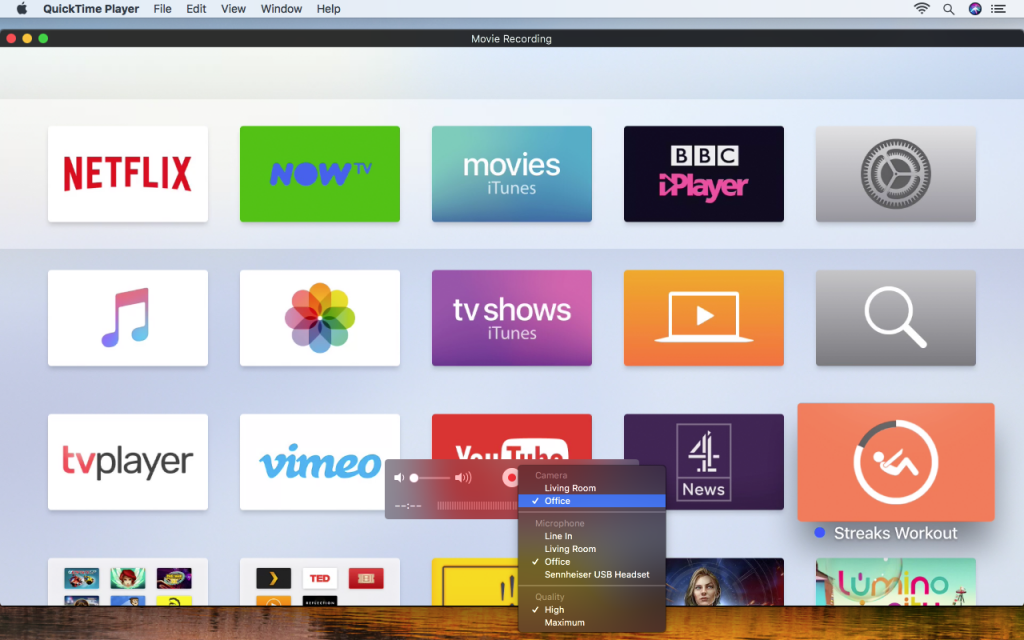 In QuickTime Player, go to File > New Movie Recording. Click the downwards-facing arrow next to the record button and select your Apple TV from the Camera and Microphone options, and then choose a quality setting (High or Maximum).
If you're using macOS Sierra, your paired Apple TV should be mirrored within QuickTime Player at this point, and you can start recording. On macOS High Sierra, you'll when choosing your Apple TV from the Camera options be asked to enter a code from the Apple TV on your Mac, and then acknowledge the screen recording on the Apple TV. (Also: a red box appears around the Apple TV's screen when recording's happening, but this does not become part of your movie.)
Note: selecting a camera and microphone source is also the way to go about recording from a Mac's built-in camera, or other connected video/microphone sources when using QuickTime Player.
Record an iPhone or iPad's screen
As of iOS 11, an iPhone or iPad can record its own screen without additional software. In the Settings app, go to Control Center > Customize Controls. Tap the + next to Screen Recording.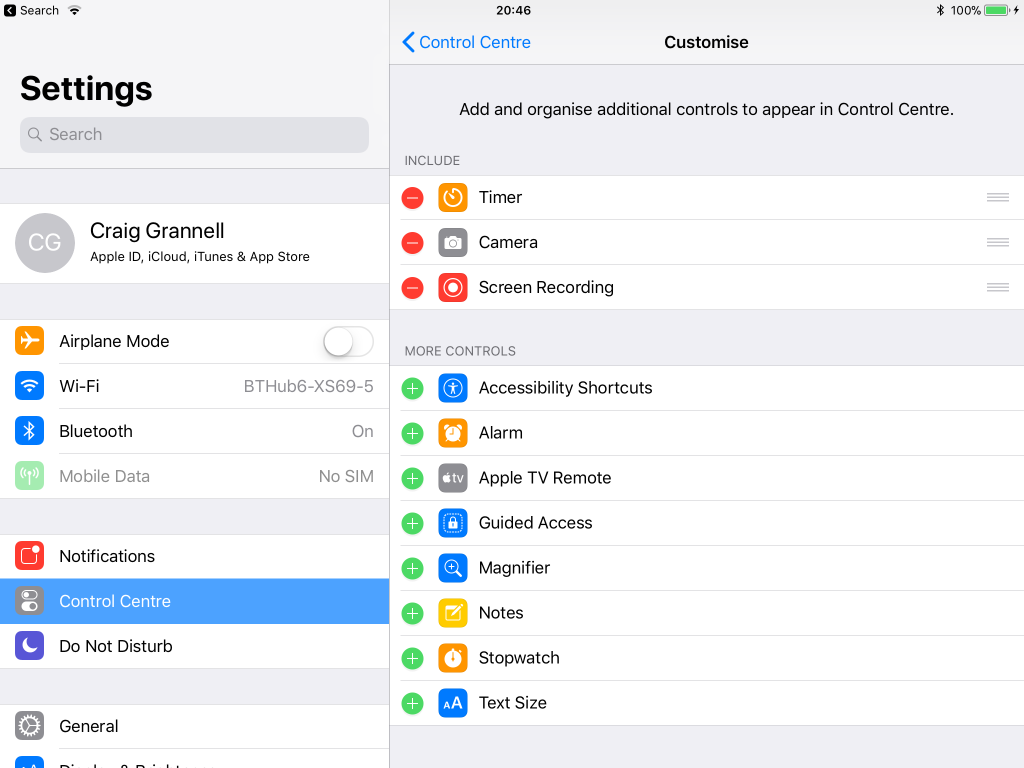 When you next bring up Control Center by swiping from the bottom of the screen, you'll see the screen recording button. Tap it and you'll get a three-second countdown before the recording begins. When you're done, tap the red bar at the top of the screen and then Stop, or press the button in Control Center a second time. Your video will be saved to Photos.
With an iPhone or iPad running iOS 10, connect your device via USB to your Mac. Then use the same process in QuickTime Player as when recording an Apple TV.
Have something to say about this story? Share your comments below! 
About Craig Grannell
Craig Grannell is a technology writer, mostly specialising in Macs, iOS, apps, and games. He's been immersed in all things Apple for over 20 years, and enamoured with computers since getting his hands on a VIC-20 as a kid. He also has a Korg Gadget addiction. Send help. Or alternatively, visit his website, craiggrannell.com, and follow him on Twitter at @craiggrannell. View all posts by Craig Grannell →