Announcing Intego Antivirus for Windows
Posted on by Joshua Long
Intego has always been a brand that's closely associated with the Mac.
We launched our first antivirus product for Macintosh in 1997; back then it was called Rival, rather than VirusBarrier, and the operating system of the day was Mac OS 8.
At Intego, we love Apple products, and we enjoy the opportunity to make them even better by developing the best tools to enhance Apple users' security, privacy, and productivity.
Given our passion for Apple, it might come as a surprise to some that we're launching a new product: Intego Antivirus for Windows. Let's talk about that!
Why Windows?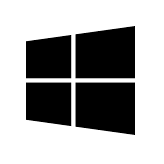 While the Mac is targeted by greater quantities of malware each year, Microsoft Windows has dealt with a constant barrage of malware since time immemorial. Among desktop operating systems, Windows makes up roughly 78 to 87% of the market, depending on whether you prefer data from StatCounter or NetMarketShare—so Windows remains a huge target for cybercriminals.
Of course, it's not really as simple as "I'm a Mac" and "I'm a PC." Many people who use Macs are also Windows users.
Many of us run Windows on our Macs, either through Apple's Boot Camp or through a virtual machine environment like Parallels Desktop, VMware Fusion, or Oracle VM VirtualBox. And many others of us use Macs, but also have a separate Windows PC.
Still others love and trust the Intego brand, and have wished they could recommend it to Windows-using friends, relatives, and colleagues. Wish no more.
Introducing Intego Antivirus for Windows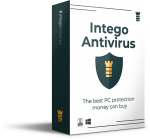 Starting today, you can download a free trial of Intego Antivirus for Windows. No credit card is necessary, and there's no commitment; you can try it out with no strings attached.
When you're ready to buy, be sure to use this link to receive a special discount on your order.
Intego is still the same Mac-loving company
Just to make sure there's no confusion: Intego's identity isn't changing; we're still the rebels in the industry who actually put the Mac first, rather than leaving it as an afterthought. That isn't changing. This blog will still be The Mac Security Blog, and we'll still have the weekly Intego Mac Podcast.
The only thing that's changed is that we have one new product in our product line, and it happens to be a Windows product. You've come to trust the Intego brand to protect your Mac, and now you can trust it to protect your Windows PC or VM as well.
About Joshua Long
Joshua Long (@theJoshMeister), Intego's Chief Security Analyst, is a renowned security researcher, writer, and public speaker. Josh has a master's degree in IT concentrating in Internet Security and has taken doctorate-level coursework in Information Security. Apple has publicly acknowledged Josh for discovering an Apple ID authentication vulnerability. Josh has conducted cybersecurity research for more than 20 years, which has often been featured by major news outlets worldwide. Look for more of Josh's articles at security.thejoshmeister.com and follow him on Twitter. View all posts by Joshua Long →