Watch Out! iOS 8 'Reset All Settings' Bug Could Wipe your iCloud Files
Posted on by Graham Cluley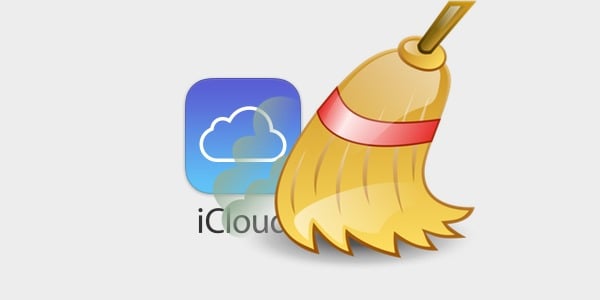 It may seem blasphemous for iPhone fanatics to question the safety of iOS, but increasingly cracks appear to be forming in the previously-considered, comparatively safe harbour of Apple.
In just the last few weeks, we've had Apple Macs recruited into botnets by Reddit-driven malware, jailbroken iPhones targeted by "fully operation Chinese iOS Trojans," and a slew of celebrities exposed with a little help from less-than-ideal iCloud security.
The latest blow to Apple's security endeavours is the discovery of a serious bug in iOS 8 'Reset All Settings' option.
According to forums on MacRumors, accessing the 'Reset All Settings' option in iOS 8 under General > Reset could permanently delete all documents in your iCloud Drive.
The option is simply there to reset iOS settings while retaining the media and data. At least that's what you would expect it to do, as it explicitly states that 'no data or media will be deleted.'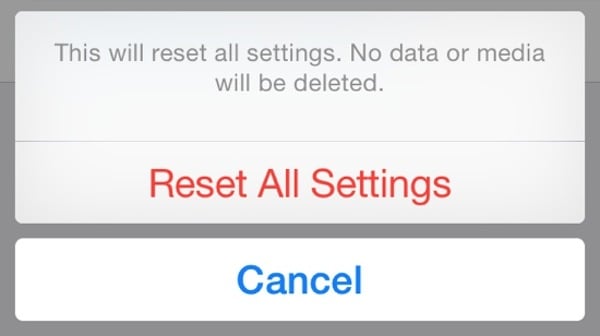 However, that doesn't seem to be the case for users who have upgraded their Apple devices to iOS 8. They have found that certain documents stored in iCloud have been deleted after tapping the Reset All Settings button.
Ouch.
MacRumors reported that the bug seems to affect documents from iWork apps, such as Numbers, Keynote and Pages, based on user comments.
A user stated that his iWork documents were wiped after selecting the option, but other data files were present.
"HELP," one user wrote. "Because iOS 8 was so sluggish on my iPad 3 I reset all settings (No data or media will be deleted) and sped it up BUT deleted my iWork data! Then promptly synced and deleted it in iCloud."
"I just had this happen to me," another user wrote on the forum. "I had a bit of weird behaviour on my iPad, so I figured it wouldn't hurt to just reset all settings. For the hell of it, I did it on my iPhone as well. ALL DOCUMENTS LOST! How on earth does resetting settings (with a clear notice that data will not be lost) wipe out iCloud drive? It's embarassing."
These documents don't just get deleted from a device running iOS 8; they also vanish from the iCloud Drive manager, a new feature being introduced in OS X Yosemite.
The documents can only be retrieved with a backup: Apple's Time Machine feature is meant to back up the files automatically for restoration, but some users said they weren't able to retrieve the lost files
One of the commenters did report success, with a Time Machine running the beta of OS X Yosemite. Other users contacted Apple support staff, who are said to be conducting an investigation.
Here's what MacRumors said after running its own test on the bug:
In our own testing, using "Reset All Settings" deleted all iWork documents stored in iCloud Drive on the iPhone and on iCloud.com. After allowing time for syncing to a Mac running OS X Yosemite, all of the documents disappeared from that machine as well. Preview and TextEdit documents, which cannot be accessed on the iPhone, remained untouched on the Mac.
Until the issue is addressed, iCloud Drive users thinking of performing a full reset on their iOS 8-enabled devices are recommended to wait for the time being and, if it's an absolute necessity, backup the files offline and online to other cloud services to avoid accidental data loss.
20 years ago, it wasn't that unusual to encounter malware that would happily wipe the data off your hard drive.
Such data-destroying payloads aren't so typical these days, because it would draw too much attention to there being malware being present on your computer.
But hey, don't worry… now your smartphone OS will do it for you.
Your best defence is to stop considering backups as an option, and start thinking of them as a necessity instead.
About Graham Cluley
Graham Cluley is an award-winning security blogger, researcher and public speaker. He has been working in the computer security industry since the early 1990s, having been employed by companies such as Sophos, McAfee and Dr Solomon's. He has given talks about computer security for some of the world's largest companies, worked with law enforcement agencies on investigations into hacking groups, and regularly appears on TV and radio explaining computer security threats. Graham Cluley was inducted into the InfoSecurity Europe Hall of Fame in 2011, and was given an honorary mention in the "10 Greatest Britons in IT History" for his contribution as a leading authority in internet security. Follow him on Twitter at @gcluley. View all posts by Graham Cluley →