Introducing Rook, Intego's Kid Safe Browser
Posted on June 2nd, 2015 by Derek Erwin

When you install Family Protector, you will notice a new app installed along with it, called Rook.
Rook is Intego's kid safe web browser and is only available with Family Protector. Once you install Family Protector on your kid's device, the Rook web browser will automatically install along with it, and allows you to monitor the web browsing activities of your child and ensure they only visit age-appropriate websites.
Web browsers provide easy access to all things on the Internet: information, entertainment, shopping, news, and friends. But the Internet is also home to a bunch of inappropriate pictures, stories or comments that your child isn't ready to see yet.
It just isn't possible to block all the bad content on the Internet, and most category content filters are time consuming to manage, don't work all that well, or have too many false positives — so we took a different approach to web site restrictions. Rook is designed to give you easy control over which web sites your children can go to.
The idea is simple: You launch Rook, and the browser will only allow your children to access web sites you have allowed them to visit. Furthermore, you can view the visited sites in Web history for an overview of where your children go online. These restrictions depend on which web restriction mode you have set for your child.
Rook comes with four web restriction modes, which can be set in the Family Protector Web Admin by an administrator (e.g. parent or guardian). Safari will be hidden in some modes and Rook will be your child's primary Web browser.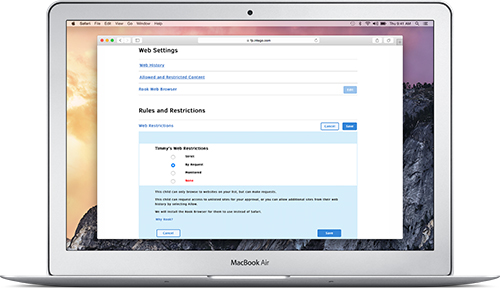 Rook's web restriction modes are as follows:
Strict: Great for the youngest children who need strict guidance online. Using Rook, your child can only visit web sites you approve for them. All other web sites are automatically blocked.
By Request: For children who are starting to explore the Internet more, but still need guidance. Using Rook, your child can only browse to web sites on your approved list, but they can make requests that you must approve before they can visit.
Monitored: For older children who need supervision, but not necessarily restrictions. Using Rook, your child can go anywhere on the web, but you can see the visited sites in Web history.
None: For older children who need no supervision or restrictions. Your child has access to Safari and can privately go anywhere on the Web.
Rook's default settings come from the age range you assign to your child, but can be easily modified at any time.
When your child uses Rook, you can view and manage their web activity. In the Family Protector app, you can view Web History, which shows recent sites and pages that your children have visited.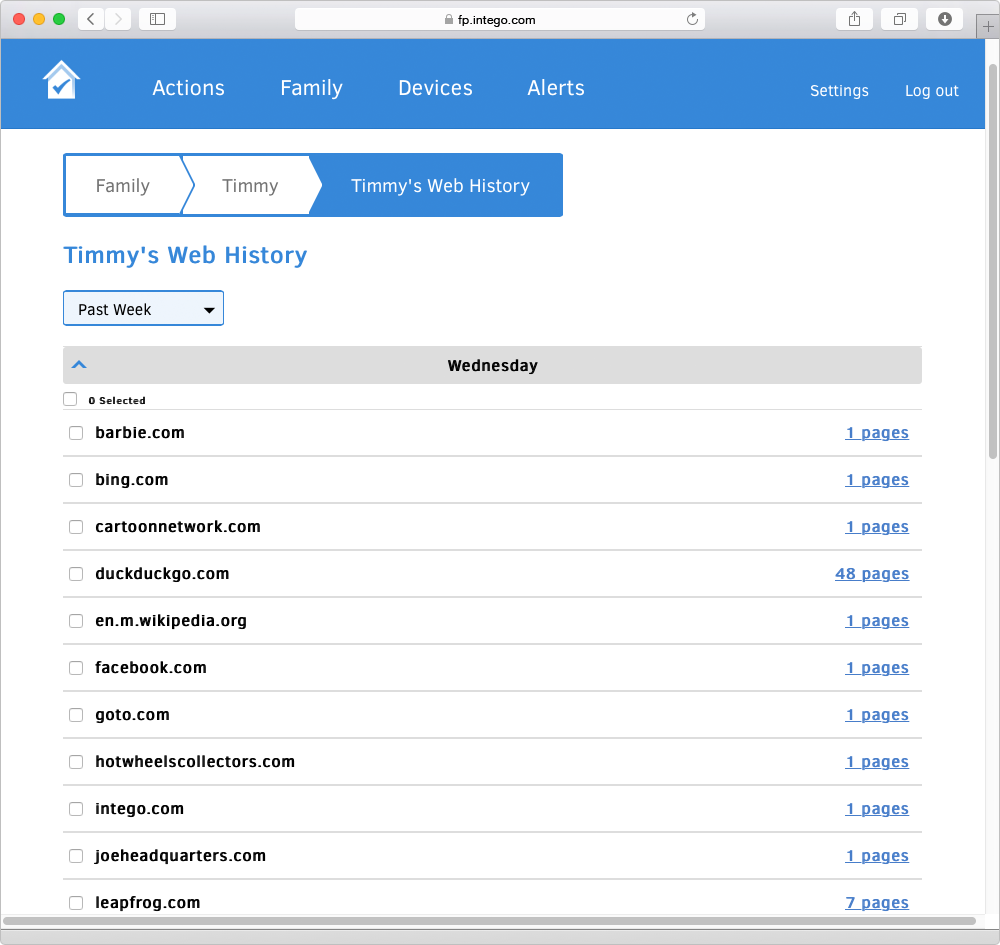 You can even see when they attempt to visit restricted sites. In the Allowed & Restricted Content section, you can allow and restrict web sites from their web history, so your children will only be able to visit web sites you've approved.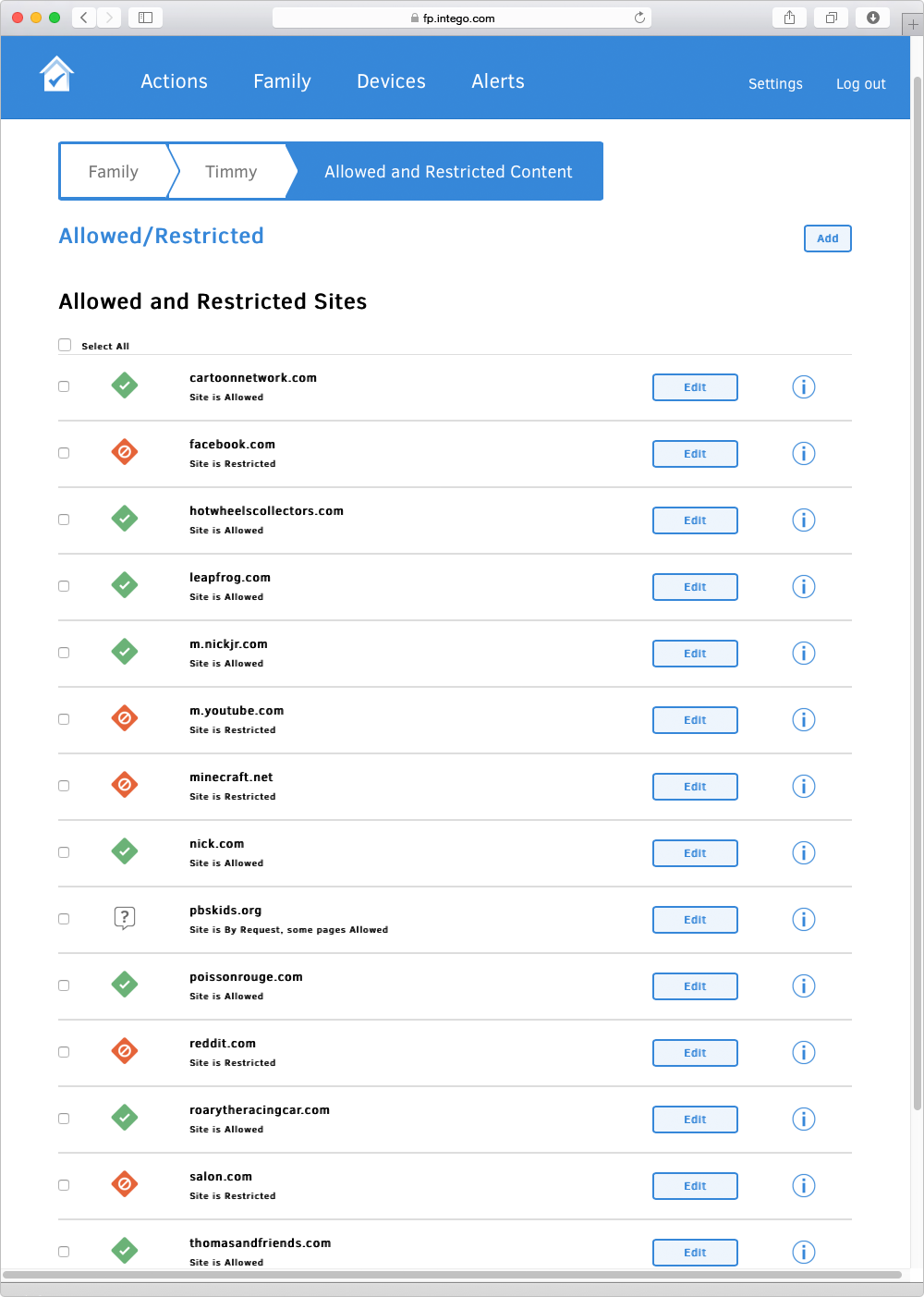 Additionally, you can enable Alerts that inform you about your kid's online activity (via the Alerts section in the Family Protector app), which keeps you informed about what your children are up to. If they do anything that might be of concern to you, such as installing new apps or deleting the Family Protector certificate, you can take action immediately.
You can read more about using Rook in the Family Protector User Guide.