Intego Black Friday Deal: 30% Off!
Posted on November 22nd, 2012 by Rebecca Kelley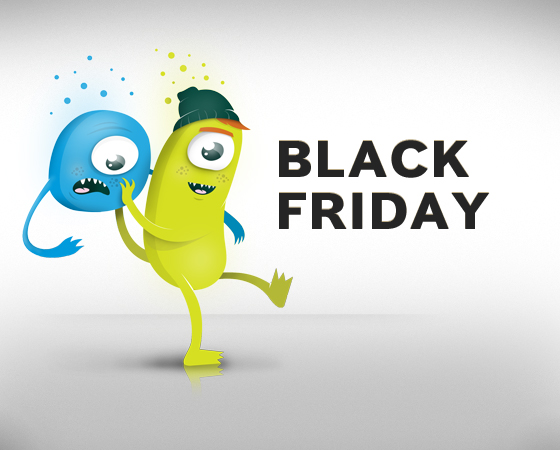 You've stuffed your face with turkey and all the trimmings, caught a few football games on TV, took a food coma-induced nap, and capped your evening off with more gravy-smothered goodness and a wedge or two of pie. Now it's time for the next phase of this Thanksgiving holiday weekend: the Black Friday deals! Enjoy 30% off Intego products with the coupon code BLACKFRIDAY2012 -- that way, you can keep your Apple products safe and secure while you shop for more great Black Friday deals online and start planning your holiday gifts. But don't delay, this offer won't last long so be sure to buy now!
So, to recap:
30% off Intego products--use the coupon code BLACKFRIDAY2012 at checkout.
The average Thanksgiving meal contains 3000-4500 calories, but that's okay, we love you in even in your tryptophan-induced state.
You can buy Intego products from the comfort of your home while wearing sweatpants. Glorious, waistband-expanding sweatpants.
From all of us at Intego, we hope you had a fantastic Thanksgiving! (If you don't celebrate Thanksgiving, use our Black Friday code anyway because we're cool like that.)