Happy Thanksgiving from Intego! Enjoy 50% Off All Weekend
Posted on November 23rd, 2016 by Derek Erwin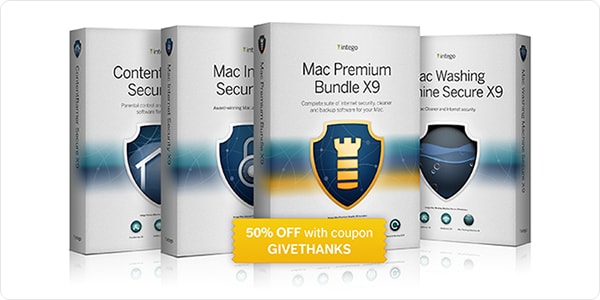 Change of seasons is taking place. Gone is the warmth of the summer sun, and the cold of winter rapidly approaches; you can feel it in your bones. Can you believe it's already Thanksgiving? For Americans, it's that time of year to give thanks for all our blessings and, like a bear preparing for hibernation, stuff our bellies full of turkey and trimmings, take a brief food coma-induced nap, and then awaken for an extra helping of gravy-smothered goodness and a wedge or two of pumpkin pie.
Thanksgiving always makes us happy at Intego. There is so much to be grateful for—our safety and happiness, our families and friends, and so much more. Today also gives us the opportunity to express our gratitude to you!
Thanksgiving weekend through Cyber Monday has become the biggest online shopping event of the year. For the most part, shopping online is safe — but there are always fraudsters out there looking to steal your financial information.
As our way of saying thanks, and to keep you safe this year while you shop online, beginning today through Cyber Monday you can enjoy 50% off all Intego software!
Intego's Thanksgiving Weekend Deal
This promotion has expired.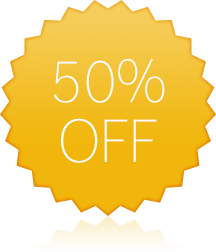 Starting now, you can get any Intego software for 50% off MSRP*.
Simply use this promo code at checkout: GIVETHANKS
*This Thanksgiving weekend offer expires Cyber Monday, November 28 at 11:59PM PST. Applies to new purchases only. Regular renewal rates apply.