Cyber Monday Madness: Take 30% Off Intego Products!
Posted on November 26th, 2012 by Rebecca Kelley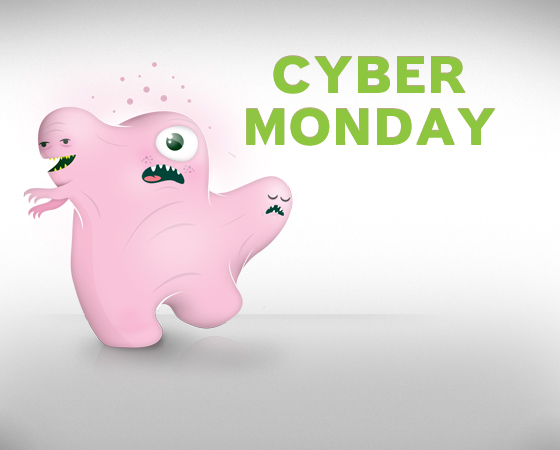 Update, 2015: For 2015 Cyber Monday Intego Deals, see: Cyber Monday: 5 Essential Tips to Stay Safe Shopping Online.
---
If you missed Intego's Black Friday deal because you only recently emerged from an epic holiday food coma, I've got some good news for you. We've got a Cyber Monday deal that will rock your socks off (or slippers--basically whatever your footwear of choice happens to be). Once again, you'll be able to take 30% off new purchases of any Intego products, but this time you have to use the coupon code CYBER2012. Don't miss out on this great discount--you need your Apple products to be protected with award-winning, top-of-the-line security software while you shop for other great deals this week!
Enjoy your Cyber Monday as you navigate through various e-commerce sites to snag some killer deals leading into the crazy holiday shopping season, but don't forget to pick up some awesome Intego software first. Buy now!
This promotion has expired.