AppleCare Overwhelmed by Calls About Fake Antivirus
Posted on May 18th, 2011 by Peter James
With the MacDefender, MacSecurity and MacProtector fake antivirus spreading through poisoned Google images searches, more and more Mac users are getting stung by this scam. Ed Bott on ZDNet spoke to an AppleCare representative who explained just how widespread this is. He says, "Our call volume here at AppleCare is 4-5x higher than normal and [the overwhelming majority] of our calls are about this Mac Defender and its aliases."
Our information at Intego is similar. We are contacted by a huge number of customers who are worried about this fake antivirus, and have dozens of samples, including a number of variants of the scareware.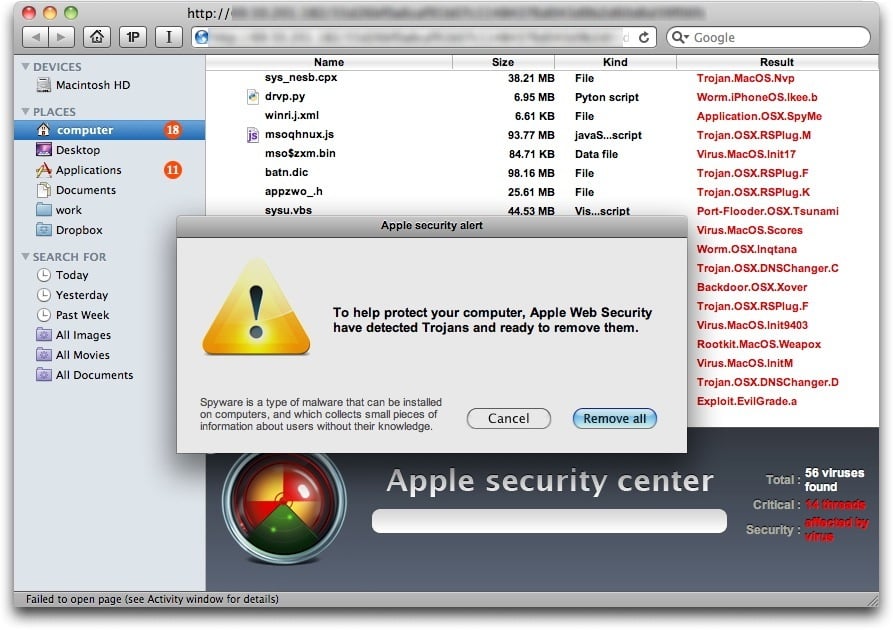 Remember, think twice when you enter your administrator's password, and protect yourself from this and the many other dangers of the Internet with VirusBarrier X6.