Google Finally Releases New and Improved YouTube App for the iPhone
Posted on September 18th, 2012 by Sam Lawrence
Last week Google finally released their long-awaited new YouTube app for iOS. Since Apple announced they would be removing the native app from iOS 6, Google has been scrambling to put together a replacement, and users have been anxiously awaiting a worthy replacement to what has been an outdated app for quite some time now. The new app brings some nice features, fast performance, and a fresh layout to one of Google's flagship products that has long been ignored.
The new app is currently only optimized for the iPhone and iPod Touch, but Google has announced that they will be making the app fully compatible with the iPad within a few months. The sidebar menu looks heavily borrowed from the UI that Facebook first introduced. Much of this code has now been made Open Source under the three20 project, so Google may actually be borrowing some of it.
One thing is for sure, this feels like a much more modern app, and in my early tests, it has already proven to be more stable. The new app brings some welcome features from the rest of the Google App ecosystem like voice search, which works excellently. One other nice enhancement is auto-play of videos, as well as very smooth rotation to landscape mode. In the old app, videos sometimes get stuck in Portrait (if the screen falls asleep while playback is paused), and now the user has more control over how they view video.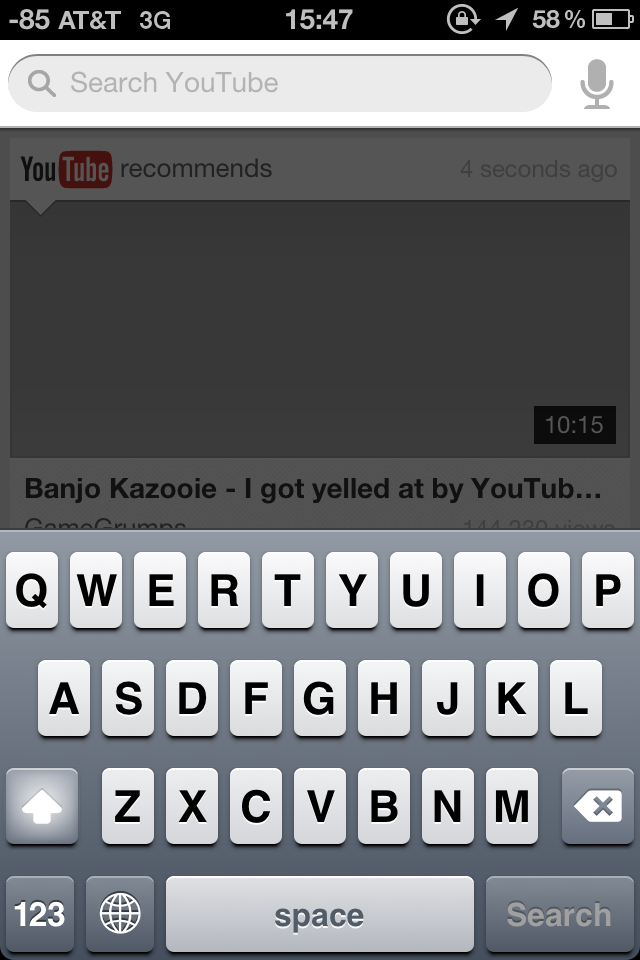 For YouTube content producers, the app also brings much more transparent access to your own videos and includes relevant data on views, likes, and comments. It also allows for easy in-app subscription to channels, which will surely be a boost to many content producers, as a great deal of YouTube content is now viewed on mobile. Currently, the app doesn't show any kind of analytics panel, but this may come later or be given as a separate app down the road. The UI is elastic, very fast and smooth, and overall refreshing. The sidebar provides easy access to all channels you subscribe to, and if you go down to the bottom of the list, even includes some suggested content by category.
All in all, the new app is a fantastic starting point for Google to re-establish YouTube on iOS and will migrate to the iPad very nicely. We can't wait.